Gastrointestinal, Liver and Pancreas Pathology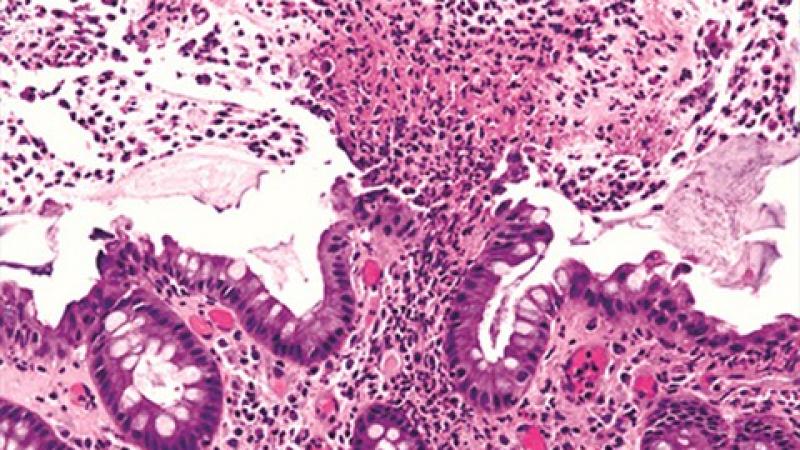 Our goals in the Gastrointestinal, Liver, and Pancreas Pathology Laboratory are to provide excellent diagnostic service, to spearhead and contribute to innovative research, and to educate students, trainees, and colleagues. The scope of expertise and research covered by our faculty members encompasses inflammatory nonneoplastic conditions and tumors of the digestive system: gastrointestinal tract, pancreas, biliary tract, and liver.
Diagnostic Services and Expertise
The Gastrointestinal, Liver, and Pancreas Pathology Laboratory is the largest unit within the Division of Anatomic Pathology, processing and evaluating more than 30,000 specimens per year. The laboratory is led by Dr. Helen Remotti, who oversees a team of eight fellowship-trained gastrointestinal and liver pathologists, among them Dr. Jay Lefkowitch, a world-renowned expert in liver pathology.
Laboratory Faculty
Our faculty has expertise in a wide spectrum of clinical specialties, including Barrett's esophagus, celiac disease, inflammatory bowel disease, premalignant dysplastic lesions and malignant lesions of the luminal gastrointestinal tract, pancreatic and liver neoplasms, chronic hepatitis, fatty liver disease, and liver and bowel transplantation. Our expertise includes adult and pediatric pathology.
Molecular testing for the diagnosis of inherited gastrointestinal cancers and targeted cancer therapies, including integrated genomic testing for precision medicine, are provided by our gastrointestinal pathology service.
Outreach Services
Our laboratory is fully equipped to handle fresh and routine formalin biopsy tissue and surgical resections.
We also offer second-opinion referrals and provide further processing with cutting-edge diagnostic techniques when necessary.
Training and Education Programs
The laboratory provides training to one Gastrointestinal, Liver, and Pancreas Pathology fellow. Dr. Remotti is director of the Gastrointestinal and Liver Pathology fellowship program.
Contact Us
Gastrointestinal, Liver, and Pancreas Pathology
NewYork-Presbyterian Hospital/Columbia University Medical Center
Specimen Shipping/Drop-Off
Department of Pathology and Cell Biology
630 W. 168th Street, Vanderbilt Clinic Building
14th Floor, VC14-224
New York, NY 10032
Phone: 212-305-6719
Fax: 212-305-2301
Slide Send Out Service
Phone: 212-305-0958
Email: SlideSendoutreq@cumc.columbia.edu
Pathology Client Services
Phone: 800-653-8200
Fax: 646-426-0080
Email: pathcustomerservice@cumc.columbia.edu
Faculty
Armando Del Portillo, MD, PhD

Assistant Professor of Pathology and Cell Biology at CUMC

Ladan Fazlollahi, MD, MPH

Assistant Professor of Pathology and Cell Biology at CUMC

Huai-Bin Mabel Ko, MD

Assistant Professor of Pathology and Cell Biology at CUMC

Annie Koehne de Gonzalez, MD

Assistant Professor of Pathology and Cell Biology at CUMC

Stephen Lagana, MD

Associate Professor of Pathology and Cell Biology at CUMC

Michael Lee, MD

Assistant Professor of Pathology and Cell Biology at CUMC

Helen Remotti, MD

Associate Professor of Pathology and Cell Biology at CUMC