Head and Neck/Endocrine Pathology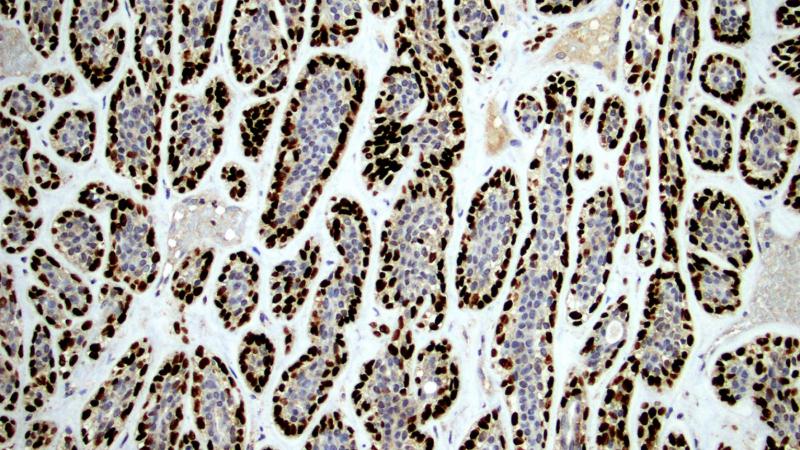 The Head and Neck/Endocrine Pathology Unit of the Department of Pathology and Cell Biology focuses on mucosal and mesenchymal lesions of the upper aerodigestive tract (nasal cavity, paranasal sinuses, nasopharynx, oral cavity, oropharynx, hypopharynx, and larynx), as well as lesions of the thyroid and parathyroid glands, eye and orbit, and other sites. Within NewYork-Presbyterian Hospital/Columbia University Medical Center, we receive head and neck cases from the Department of Otolaryngology as well as from the Department of Surgery's endocrine surgery division. We also routinely provide second-opinion diagnostic reviews of head and neck cases from outside laboratories and hospitals.
The unit comprises more than 20 board-certified general surgical pathologists, all of whom have abundant experience with head and neck pathology. Our faculty includes pathologists with subspecialty expertise in head and neck diseases who publish articles relevant to this subject area in peer-reviewed journals and who speak about these topics at national conferences.
Contact Us
Head and Neck/Endocrine Pathology
NewYork-Presbyterian Hospital/Columbia University Medical Center
Specimen Shipping/Drop-Off
Department of Pathology and Cell Biology
630 W. 168th Street, Vanderbilt Clinic Building
14th Floor, VC14-224
New York, NY 10032
Phone: (212) 305-6719
Fax: (212) 305-2301
Slide Send Out Service
Phone: (212) 305-0958
Email: SlideSendoutreq@cumc.columbia.edu
Pathology Client Services
Phone: (800) 653-8200
Fax: (646) 426-0080
​Email: pathcustomerservice@cumc.columbia.edu
Faculty
Andrew Turk, MD

Associate Professor of Pathology and Cell Biology at CUMC

Renu K. Virk, MD

Associate Professor of Pathology and Cell Biology at CUMC