Residency Program
The Department of Pathology & Cell Biology at NewYork-Presbyterian Hospital/Columbia University Medical Center and the College of Physicians & Surgeons of Columbia University offers an extraordinary opportunity for ACGME-accredited training in Pathology in a vibrant medical and cultural setting. All residents participate in medical student teaching in the College of Physicians & Surgeons.
The department is proud of its long history of training men and women for leadership roles in diagnostic, academic and research pathology and for careers in the clinical practice of pathology. The Department of Pathology and Cell Biology has 144 full-time faculty members (both clinical and basic, 19 fellows, and 23 residents.)
The department has annual extramural research funding of $15,000,000; this provides outstanding research opportunities and excellent financial support for residents interested in experimental pathology. The department consistently ranks in the top 5 nationally among pathology departments (1st in New York and New England) in NIH funding. Subspecialty expertise in the department and in the clinical services of the medical center assures state-of-the-art training and clinical research opportunities.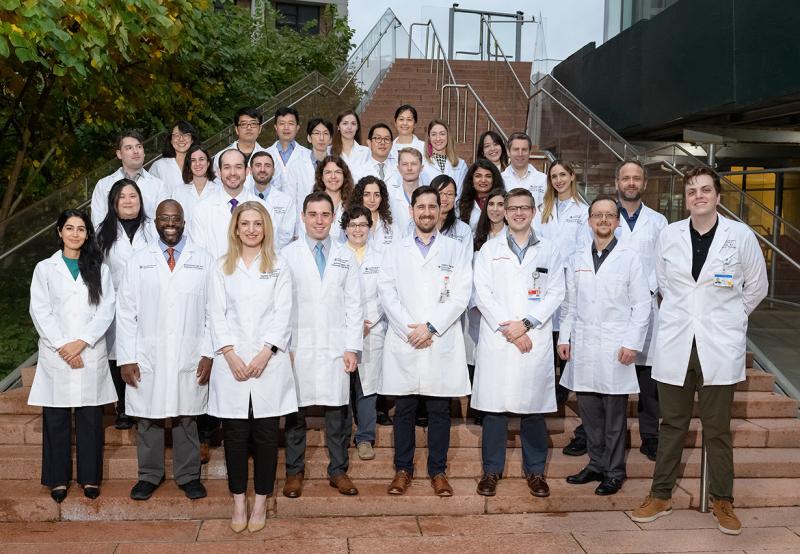 Pathology Residents 2023-2024  Oral Pathology Residents 2023-2024
Faculty
Administrative Contact
Residency Training Program
Department of Pathology & Cell Biology
Columbia University College of Physicians & Surgeons
630 W. 168th Street
New York, NY 10032
Tel: (212) 305-5697
e-Mail: pathtraining@cumc.columbia.edu