Client and Patient Support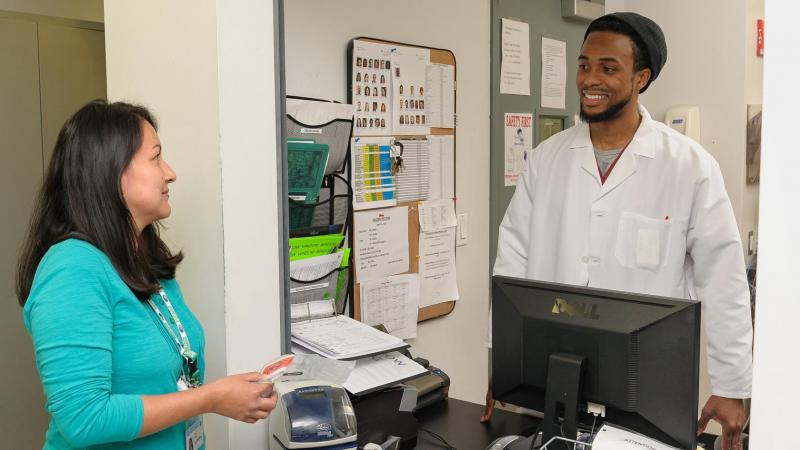 The Department of Pathology and Cell Biology clinical laboratories is located at the NewYork-Presbyterian Hospital/Columbia University Medical Center (NYPH/CUMC) in the City of New York. Our team of pathologists, technologists, and staff deliver comprehensive, high quality, anatomic and clinical pathology laboratory services available to patients of NYPH/CUMC, regional affiliates, and national and international healthcare providers.
Our New York State-inspected laboratories offer a wide range of diagnostic and prognostic tests that include applications of advanced technology and the latest research findings. All clinical laboratories are accredited and certified by Federal, State, and private accrediting programs including NYS DOH, CAP, CLIA, and JCAHO.
Board certified pathologists, scientists, and technologists with extensive expertise and sub-specialty interests provide comprehensive diagnostic interpretations and consultations. We provide accurate and rapid reporting. HIPAA and Privacy Act compliant consultations, second opinions, and rush test processing (in appropriate medical circumstances) are available upon request. Reporting is available by fax, express mail, electronic interface or as requested.
For more information on specimen submission, kits, and testing services contact Columbia University Pathologists at: 
Customer Service
Tel: 212-305-2859  | 800-653-8200
Email: pathcustomerservice@cumc.columbia.edu