Research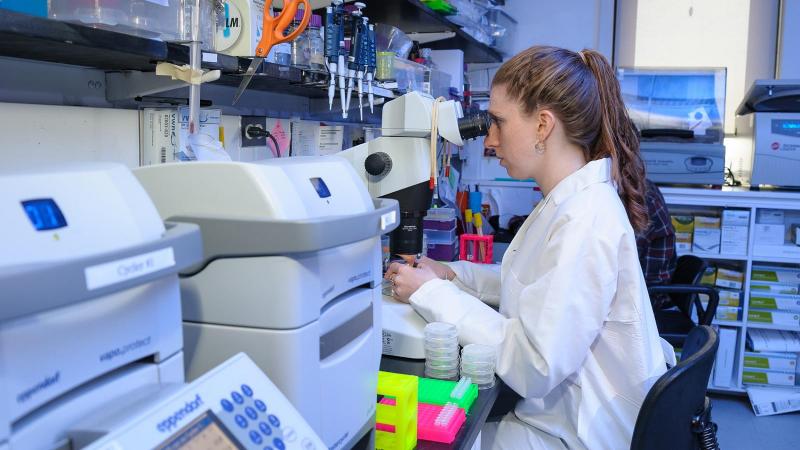 Research is an essential mission of the Department of Pathology and Cell Biology at Columbia University Medical Center. Our goals are to define the molecular, cellular, and physiological basis of disease through basic, translational, and clinical research and to use this knowledge to develop new diagnostic and treatment methods to improve human health.
We have over 200 primary and affiliated faculty members spanning nine centers and institutes conducting research on a wide range of topics including neurobiology, cellular and molecular biology, stem cell biology, oncology, and genetics. The department has approximately 40 associate research scientists, 70 postdoctoral scholars, and 25 graduate research assistants actively engaged in scientific research. In addition, our clinical residents and fellows are encouraged to participate in both basic and translational research throughout their training.
Our research is supported by over $30 million annually in extramural grant support and consistently ranks first in the number of NIH grant awards and in top five among Pathology departments nationwide for total NIH research funding.
Research Areas
Covid-19
Affiliated Centers and Institutes