Carlos A Pagan, MD
Pathology - Anatomic & Clinical, Pathology - Molecular Genetic, Pathology-Anatomic/Pathology-Clinical
More specialties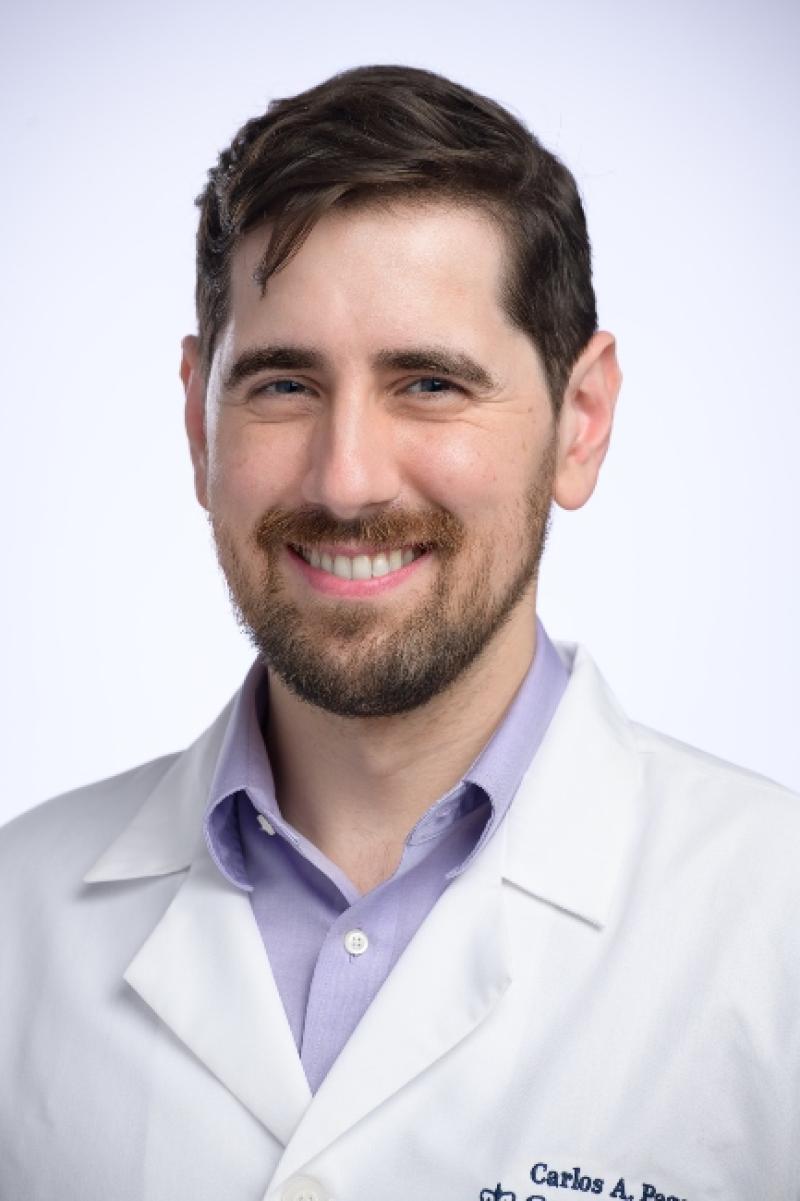 Overview
Areas of Expertise / Conditions Treated
Molecular Cancer Testing
Molecular Diagnostics
Molecular Pathology
Academic Appointments
Assistant Professor of Pathology & Cell Biology at CUMC
Administrative Titles
Director, Residency Program
Hospital Affiliations
NewYork-Presbyterian / Columbia University Irving Medical Center
Schedule an Appointment
Connect Patient Portal
For existing patients, login to make an appointment, view documentation or contact your care provider.
Insurance Accepted
For billing questions, please call (212) 305-7399.
Cigna
EPO
Great West (National)
HMO
POS
PPO
Emblem/GHI
Medicare Managed Care
PPO
Emblem/HIP
ConnectiCare
EPO
Essential Plan
HMO
Medicaid Managed Care
Medicare Managed Care
POS
PPO
Select Care (Exchange)
Vytra
Medicare
Railroad
Traditional Medicare
UnitedHealthcare
Compass (Exchange)
Empire Plan
HMO
Medicare Managed Care
POS
PPO
*Please contact the provider's office directly to verify that your particular insurance is accepted.
Credentials & Experience
Education & Training
MD, University of Puerto Rico School of Medicine
Residency: NewYork-Presbyterian Hospital/Weill Cornell Medical Center
Fellowship: Memorial Sloan-Kettering Cancer Center
Fellowship: 2016 Memorial Sloan- Kettering Cancer Center
Committees, Societies, Councils
Association of Molecular Pathology
American Board of Pathology
College of American Pathologists
United States and Canada Academy of Pathology
Board Certifications
Pathology - Molecular Genetic
Pathology-Anatomic/Pathology-Clinical
Research
Selected Publications
Miyauchi JT, Pagan CA, Kudose S. Collagen type III glomerulopathy in a tumour nephrectomy specimen: beware of a coincidental medical kidney disease. Pathology. 2023 Apr;55(3):422-423. doi: 10.1016/j.pathol.2022.06.006. Epub 2022 Aug 27. PMID: 36100492
Shawn Mendonca, Sun-Ming Pan, Jonathan Xu, Shyam Sukumar, Carlos Pagan, and Steven Brandes. Is Rectal Mucosa a Reasonable Graft Alternantive to Oral Grafts for Anterior Urethroplasty?: A Histology and Biomechanics Analysis. Submitted for publication.
Carlos A. Pagan, John Crapanzano, Catherine Shu, Joshua Sonnet, Anjali Saqi. Synchronous Pulmonary Adenocarcinomas: Correlation among Morphology, Next Generation Sequencing/Single Gene Analysis Molecular Testing and Clinical Outcomes with 8th Edition AJCC Criteria. American Journal of Clinical Pathology, July 2020, Volume 154, Issue 1, Pages 57-69.
Shawn Mendonca, Sun-Ming Pan, Jonathan Xu, Shyam Sukumar, Carlos Pagan, and Steven Brandes. A histological analysis of buccal mucosa, colon mucosa, and prepuce skin grafts: Is coon mucosa the ideal graft?. The Journal of Urology. 2020 Apr;203(Supplement 4):e520-1
Carlos A Pagan, Ryan N Ptashkin, Rona Yaeger, Sumit Middha, Jinru Shia, Kevin P O'Rourke, Michael F Berger, Lu Wang, Robert Cimera, Jiajing Wang, David S. Klimstra, Leonard Saltz, Marc Ladanyi, Ahmet Zehir,Jaclyn F Hechtman. Chromosome 20q Amplification Defines a Subtype of Microsatellite Stable, Left Sided Colon Cancer Associated with Wild Type RAS/ RAF and Better Overall Survival. Molecular Cancer Research, DOI: 10.1158/1541-7786.MCR-16-0352.
David DiBardino, William Bullman, David Rawson, Carlos A. Pagan, Jonas Heymann, Anjali Saqi. Next Generation Sequencing of Non-Small Cell Lung Cancer using a Customized, Targeted Sequencing Panel: Emphasis on Small Biopsy and Cytology. Cytojournal, 2017;14:7.
Scott T. Avecilla, Carlos A. Pagan, Dmitry Fridel, Koen van Besien, Melissa Cushing. An optimized PBSC collection protocol based on pre-harvest CD34 enumeration and plerixafor administration. Transfusion, Volume 55, Issue 8, August 2015, Pages 2010-6.
Timothy J. Judson, Rachel M. Feldman, Kevin Wood, Carlos A. Pagan, David W Wan, Todd Cutler. Celecoxib-induced cholestatic liver injury. Case Reports in Clinical Pathology, September 2014, Volume 1, No. 2, Page 90.
Julia Geynisman, Carlos A. Pagan, Edyta Pirog, Kevin Holcomb, A Rare Pelvic Mass: Cotyledonoid Dissecting Leiomyoma. International Journal of Gynecology and Obstetrics, June 2014, Volume 125, Issue 3, Page 284.
Austin A Pitcher, Carlos A. Pagan, Kevin Small, David M Otterburn, Excision of Elephantiasis Nostras Verrucosa Lesions in a Patient with Hereditary Lymphedema-Case Report and Review of the Literature. The Journal of Foot and Ankle Surgery, Volume 54, Issue 4, July-August 2015, Pages 747-750
Carlos A Pagan, Jonas Heymann, Catherine Shu, Naiyer Rizvi, Adrian Sacher, Mark Stoopler, John Crapanzano, Anjali Saqi. Limited Molecular Testing (MT) of Multiple Pulmonary Tumors in a Single Resection Specimen: Correlation with Morphologic Staging.
Jonas Heymann, Carlos A Pagan, Ladan Fazlollahi, William Bulman, Catherine Shu, Naiyer Rizvi, Adrian Sacher, Mehrvash Haghighi, John Crapanzano, Anjali Saqi. PD-L1 Expression in Non-Small Cell Lung Carcinoma (NSCLC): Feasibility of Cytology and Its Comparison with Resection and Small Biopsies.