Hematopathology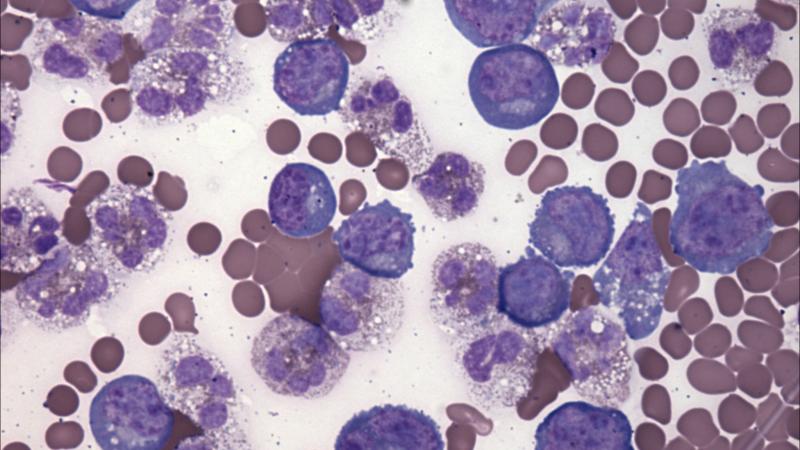 The faculty members in the Hematopathology Unit of the Department of Pathology and Cell Biology at Columbia University Medical Center (CUMC) are nationally and internationally recognized experts who provide expedient and accurate diagnoses for a variety of hemato-lymphoid neoplasms and are actively engaged in translational research efforts to define the molecular bases of lymphomas and leukemias and elucidate novel diagnostic and prognostic biomarkers.
In addition to teaching pathology residents and medical students and training hematopathology fellows, faculty members are responsible for the interpretation of tissue samples obtained from adult and pediatric patients to discern a variety of nonneoplastic and neoplastic disorders.
Our diagnostic material comprises bone-marrow biopsies and aspirates, lymph-node biopsies, body fluids, peripheral blood smears, and tissue resections from various CUMC units. Morphologic evaluation and all necessary ancillary studies, including immunohistochemistry, flow cytometry, cytogenetic analysis, and next-generation sequencing (whole exome and targeted panels), are performed in state-of-the-art laboratories within the Department of Pathology and Cell Biology.
We work closely with hematologists and oncologists at our institution to ensure excellent patient care. We also provide consultation on challenging cases from medical centers across the U.S. and in other countries and advise on biomarker evaluations for clinical trials being conducted at CUMC and other sites.
Contact Us
Hematopathology
NewYork-Presbyterian Hospital/Columbia University Medical Center
Specimen Shipping/Drop-Off
Department of Pathology and Cell Biology
630 W. 168th Street, Vanderbilt Clinic Building
14th Floor, VC14-224
New York, NY 10032
Phone: (212) 305-6719
Fax: (212) 305-2301
Slide Send Out Service
Phone: (212) 305-0958
Email: SlideSendoutreq@cumc.columbia.edu
Pathology Client Services
Phone: (800) 653-8200
Fax: (646) 426-0080
​Email: pathcustomerservice@cumc.columbia.edu
Faculty
Bachir Alobeid, MD

Director, Hematopathology Fellowship Training Program; Professor of Pathology and Cell Biology at CUMC

Govind Bhagat, MBBS

Director, Division of Hematopathology; Professor of Pathology and Cell Biology at CUMC

Rebecca J. Leeman-Neill, MD, PhD

Assistant Professor of Pathology and Cell Biology at CUMC

Craig Soderquist, MD

Assistant Professor of Pathology and Cell Biology at CUMC