Genitourinary Pathology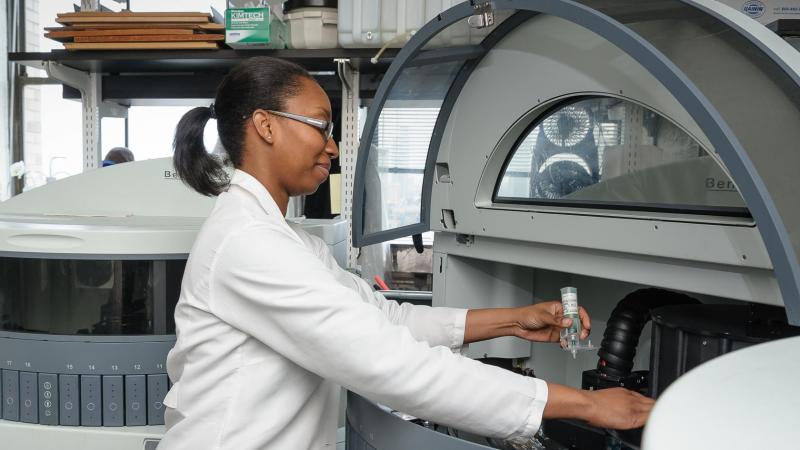 The members of the Genitourinary Pathology Laboratory of the Department of Pathology and Cell Biology have extensive expertise in nonmedical kidney diseases as well as diseases of the prostate, bladder, ureters, urethra, and testis. We provide a full range of diagnostic services, including interpretation of biopsies and comprehensive evaluations of surgical resections with an aim toward providing information regarding possible additional therapy and overall prognosis. A broad array of state-of-the-art techniques are available and used, when appropriate, in conjunction with routine histopathology. Adjunctive tests include immunohistochemistry and molecular diagnostics.
Difficult or unusual cases are discussed at daily conferences attended by the entire attending staff. In addition, select cases are presented and reviewed at multidisciplinary conferences, which include members of the Departments of Urology, Medical Oncology, Radiation Oncology, and Radiology.
We also offer interpretations of small biopsy specimens collected by private-practice physicians and can provide second-opinion consultation services, reviewing slides prepared elsewhere.
Our faculty has an in-depth understanding of the clinical management of diseases of the urinary and male genital tracts and emphasizes clinical pathologic correlations when providing consultations.
Contact Us
Genitourinary Pathology
NewYork-Presbyterian Hospital/Columbia University Medical Center
Specimen Shipping/Drop-Off
Department of Pathology and Cell Biology
630 W. 168th Street, Vanderbilt Clinic Building
14th Floor, VC14-224
New York, NY 10032
Phone: (212) 305-6719
Fax: (212) 305-2301
Slide Send Out Service
Phone: (212) 305-0958
Email: SlideSendoutreq@cumc.columbia.edu
Pathology Client Services
Phone: (800) 653-8200
Fax: (646) 426-0080
​Email: pathcustomerservice@cumc.columbia.edu
Faculty
Kathleen Mary O'Toole, MD

Professor of Pathology and Cell Biology at CUMC

Renu K. Virk, MD

Associate Professor of Pathology and Cell Biology at CUMC