Autopsy and Medical Pathology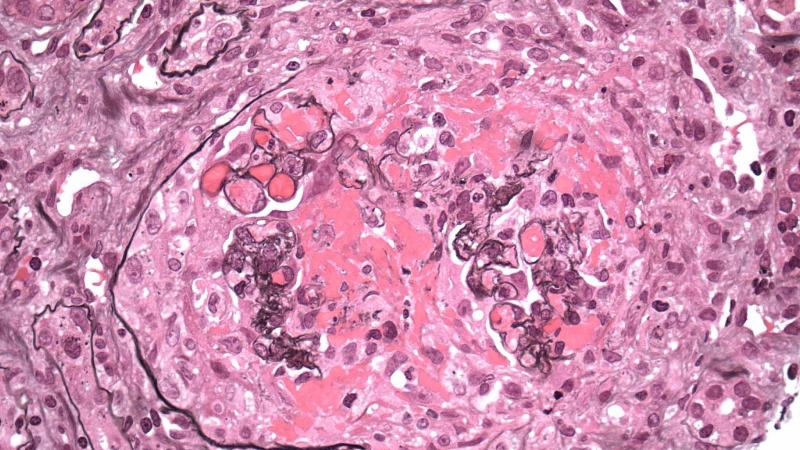 The family and the physicians who treated the patient may wish to confirm the conditions of the illness or to know the cause of death. This scenario is the most common reason for doing an autopsy and requires the family's permission.
In Autopsy and Medical Pathology, we are investigating a number of diseases that require special postmortem examinations. These include Alzheimer's disease, amyotrophic lateral sclerosis (Lou Gehrig's disease), and systemic lupus erythematosus (lupus, a common women's disease), as well as other disease processes. In all cases, we require permission from the family.
The center has created a large number of new medical or surgical procedures, especially in the treatment of cancer and heart disease, and many of these eventually reach common usage throughout the medical community. If such a patient should die, an autopsy is requested to assist in the further treatment of similar patients. In such a patient, permission for autopsy from the family is required.
Should a patient die under suspicious circumstances or unattended by a physician, an autopsy will be performed by the medical examiner of the City of New York. In this case, permission from the family is not required. However, if the medical examiner declines to do the autopsy, we may perform one with the family's permission.
An autopsy is performed by an attending autopsy pathologist with a pathology resident in training. The attending pathologist always supervises the autopsy, and the entire autopsy pathology staff reviews all autopsies. A report of the findings is given to the attending physicians, who communicate the results to family members.
Contact Us
Columbia University Department of Pathology
630 W. 168th Street
Box #23
New York, NY 10032
Phone: (212) 305-6239
Specimen Shipping
Columbia University Department of Pathology
630 W. 168th Street
VC14-215
New York, NY 10032
The New York Presbyterian Hospital at Columbia University Medical Center
622 West 168th Street
New York, NY 10032
Phone: (212) 305-2500
www.nyp.org
Faculty
Michael Lee, MD

Assistant Professor of Pathology and Cell Biology at CUMC

Jay Lefkowitch, MD

Professor of Pathology and Cell Biology at CUMC

Fabrizio Remotti, MD

Associate Professor of Pathology and Cell Biology at CUMC

Matthias Szabolcs, MD

Professor of Pathology and Cell Biology at CUMC