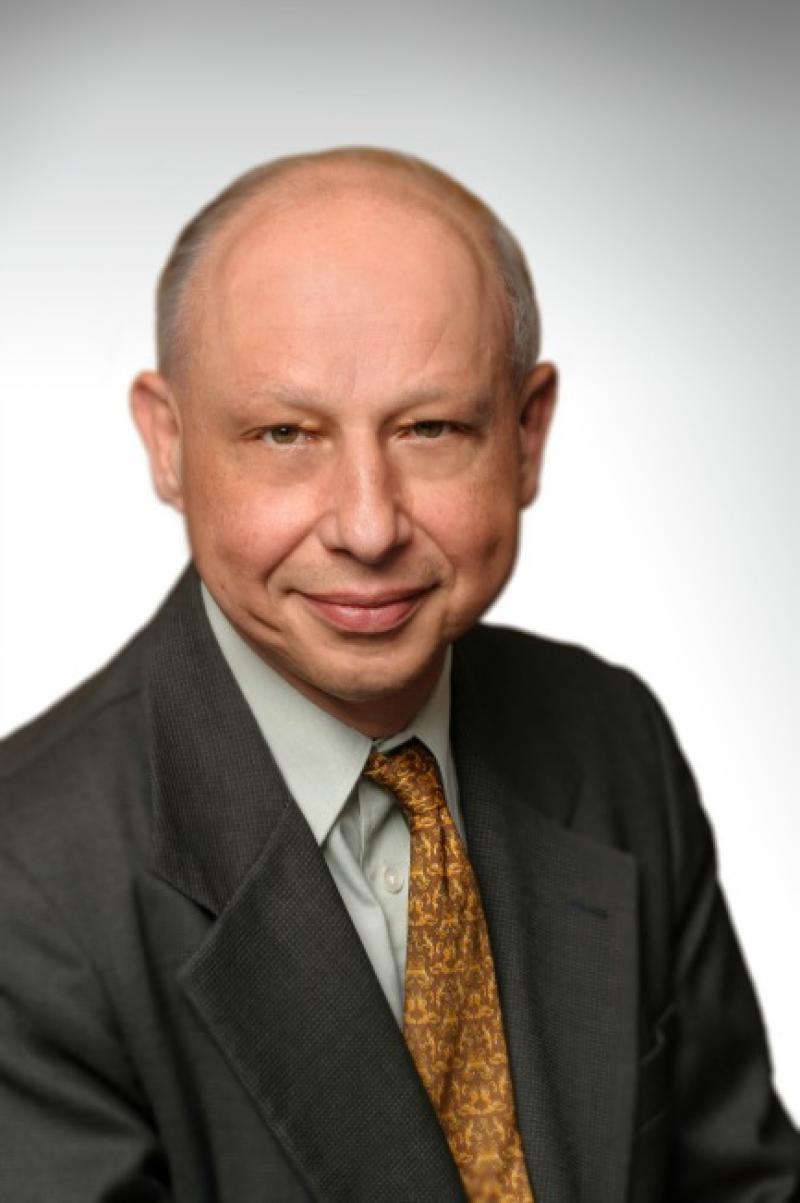 Overview
Areas of Expertise / Conditions Treated
Academic Appointments
Professor of Pathology and Cell Biology at CUMC
Administrative Titles
Director, Immunohistochemistry Laboratory
Hospital Affiliations
NewYork-Presbyterian / Columbia University Irving Medical Center
Schedule an Appointment
Connect Patient Portal
For existing patients, login to make an appointment, view documentation or contact your care provider.
Insurance Accepted
Cigna
EPO
Great West (National)
HMO
POS
PPO
Emblem/GHI
Medicare Managed Care
PPO
Emblem/HIP
ConnectiCare
EPO
Essential Plan
HMO
Medicaid Managed Care
Medicare Managed Care
POS
PPO
Select Care (Exchange)
Vytra
Medicare
Railroad
Traditional Medicare
UnitedHealthcare
Columbia University Employee Plan
Compass (Exchange)
Empire Plan
HMO
Medicare Managed Care
POS
PPO
*Please contact the provider's office directly to verify that your particular insurance is accepted.
Credentials & Experience
Education & Training
University of Vienna Faculty of Medicine (Austria)
Internship: 1990 General Hospital of Vienna
Residency: NewYork-Presbyterian Hospital/Columbia University Medical Center
Honors & Awards
1985 - Dr Eugen Grabscheid Prize
1986 - Prize of the Hoechst Company
1989 - Award of the Association of Physicians in Vienna
1989 - Award of the President of the Republic of Austria
Research
Among my scientific contributions relevant to this project is the analysis of various genetically engineered mouse models (GEMs), which generate cancerous and precancerous lesions and correlate such lesions with those occurring in humans. One publication in Carcinogenesis 2006 (ref. 1), describes an aggressive subtype of prostate cancer generated by conditional overexpression of the Erbb2/Neu oncogene in mouse prostatic apical cells with a comprehensive gene expression analysis which revealed concomitant overexpression of Egfr, Erbb3 and phosphorylated androgen receptor in such cancers. This was confirmed by tissue microarray analysis of both human and mouse tissues demonstrating that in human prostate cancer heterodimerization of either EGFR or NEU with ERBB3 rather than the EGFR/NEU heterodimer promote tumorigenesis and tumor progression with respect to the Erbb pathway. My task was to perform the histopathological and immunohistochemical analysis of all tissues including scoring of all tissue microarrays for EGRF, NEU and ERBB3. A similar project was the study of the relation of the NOTCH1 receptor with downstream expression of c-MYC in mouse and human breast cancer (ref 2, 3), which was done on a molecular and protein level establishing MYC as a molecular target of NOTCH signaling. High protein levels of MYC in human tumors correlated significantly with increased Notch signaling using immunohistochemistry on tissue microarrays. I performed the immunohistochemical analysis of all tumors for this project. With respect to breast cancers in GEMs lacking the BRCA1/BARD1 heterodimer I could establish that their morphology resembles those of basal-like breast cancers in humans. Consequently such GEM models were used to dissect, which binding sites, binding partners and enzymatic functions of BRCA1 are important for its tumor suppression function (ref 4,5,6). A further study established IRS2 as potential pharmacological target for cancers with inactivation of the PTEN tumor suppressor demonstrating lack of progression to invasive carcinoma in GEMs deficient for this protein and high levels of IRS2 in human cancer with PTEN inactivation (ref 7) based on histological and immunohistochemical analysis. With respect to pharmacological targets and agents for cancer therapy, I conducted the analysis for several projects validating 1) IGF1R as a potential target for KRAS induced basal cell-like breast cancer in mice (ref 8), 2) a direct c-MYC inhibitor reducing pancreas cancer of mice (ref. 9), 3) the combination of metformin and elrotinib and metformin have a synergistic effect on human basal cell cancer (ref. 10) and 4) the role of Ctip in Brca1 deleted breast cancer models (ref 11).
Within the Department of Pathology, my unique expertise lies in combining both clinical and mouse pathology, which expands my knowledge and experience in analyzing both human and mouse models of breast cancer. Transgenic mouse models are an important part of cancer research in general and breast cancer research, which is one of the neoplasms for which a large number of transgenic mouse model have been created, in particular. It is paramount to have accurate pathohistological assessment of any lesion occurring in such genetically engineered mice (GEMs) in order to exploit the full potential of this experimental approach. For the last eleven years I have been involved in the histopathological and immunohistochemical analysis of GEMs particularly as they relate to breast and pancreatic cancer. Each year my laboratory analyzes ~1,000 GEMs generating more than 8,000 blocks for histology and more than 15,000 immunohistochemical stains using a fully automated staining system. I consider myself qualified to perform the histopathological analysis for this proposal, because I have board experience in mouse models such as Brca1 and Brca2 related defects and the MMTV-PyMT and 4T1 model system. I am familiar with the histopathological changes occurring in all organ systems of respective GEMs, which will guarantee rapid processing of the pathohistological data. There is access to a computer-aided image analysis system, which will be used to assess tumor progression and metastases quantitatively. Our laboratory routinely performs the immunohistochemical analysis, e.g. cellular amount of pAKT, proliferation and apoptosis index and immune cell analysis requisite to the proposed project. In summary, I have demonstrated in the past that I have the expertise and ability to generate prompt, accurate and reproducible histopathological data relevant to the research groups.
Selected Publications
Li Z, Szabolcs M, Terwilliger JD, Efstratiadis A. Prostatic intraepithelial neoplasia and adenocarcinoma in mice expressing a probasin-Neu oncogenic transgene. Carcinogenesis. 2006 May;27(5):1054-67. PMID: 16401639
Klinakis A, Szabolcs M, Politi K, Kiaris H, Artavanis-tsakonas S, Efstratitdis A. Myc is a Notch1 transcriptional target and a requisite for Notch1-induced mammary tumorigenesis in mice. Proc Natl Acad Sci U S A. 2006; 103(24):9262-7. PMID: 16751266
Efstratiadis A, Szabolcs M, Klinakis A. Notch, Myc and Breast Cancer. Cell Cycle. 2007 Feb 9;6(4). PMID: 17329972
Shakya R, Szabolcs M, Mc Carthy E, Ospina E, Basso K, Nandula S, Murty V, Baer R, Ludwig T. The basal-like mammary carcinomas induced by Brca1 or Bard1 inactivation implicate the BRCA1/BARD1 heterodimer in tumor suppression. Proc Natl Acad Sci U S A. 2008;105(19):7040-5. PMID: 18443292
Shakya R, Reid LJ, Reczek CR, Cole F, Egli D, Lin CS, deRooij DG, Hirsch S, Ravi K, Hicks JB, Szabolcs M, Jasin M, Baer R, Ludwig T. BRCA1 tumor suppression depends on BRCT phosphoprotein binding, but not on its E3 ligase activity. Science 2011; 334(6055):525-528 PMID:22034435
Reczek CR, Szabolcs M, Stark JM, Ludwig T, Baer R. The interaction between CTIP and BRCA1 is not essential for resection mediated DNA repair of tumor suppression. J Cell Biol. 2013 May 27; 201(5):693-707. PMID: 23712259
Szabolcs M, Keniry M, Simpson L, Reid LJ, Koujak S, Schiff SC, Davidian G, Licata S, Gruvberger-Saal S, Murty VV, Nandula S, Efstratiadis A, Kushner JA, White MF, Parsons R. Irs2 inactivation suppresses tumor progression in Pten+/- mice. Am J Pathol. 2009; 174:276-86. PMID: 1909595
Klinakis A, Szabolcs M, Chen G, Xuan S, Hibshoosh H, Efstratiadis A. Ifgr1 is a therapeutic target in a mouse model of basal-like breast cancer. Proc Natl Acad Sci U S A. 2009;106:2359-64. PMID: 19174523
Stellas D, Szabolcs M, Koul S, Li Z, Polyzos A, Anagnostopoulos C, Cournia Z, Tamvakopoulos C, Klinakis A, Efstratiadis A. Therapeutic effect of an anti-myc drug on mouse pancreatic cancer. J Natl Cancer Inst. 2014 Oct 11; 106(12). pii: dju320. doi: 10.1093/jnci/dju320. PMID:25306215
Lau YK, Du X, Rayannavar V, Hopkins B, Shaw J, Bessler E, Thomas T, Pires MM, Keniry M, Parsons RE, Cremers S, Szabolcs M, Maurer MA. Metformin and erlotinib synergize to inhibit basal breast cancer. Oncotarget. 2014 Nov 15; 5(21):10503-17. PMID: 25361177
Reczek CR, Shakya R, Miteva Y, Szabolcs M, Ludwig T, Baer R. The DNA resection protein CtIP promotes mammary tumorigenesis. Oncotarget. 2016 Apr 6. [Epub ahead of print] PMID:27058754
Billing D, Horiguchi M, Wu-Baer F, Taglialatela A, Leuzzi G, Nanez SA, Jiang W, Zha S, Szabolcs M, Lin CS, Ciccia A, Baer R. The BRCT Domains of the BRCA1 and BARD1 Tumor Suppressors Differentially Regulate Homology-Directed Repair and Stalled Fork Protection.Mol Cell. 2018 Oct 4;72(1):127-139.e8. doi: 10.1016/j.molcel.2018.08.016. Epub 2018 Sep 20.PMID:30244837
Stratikopoulos EE, Kiess N, Szabolcs M, Pegno S, Kakit C, Wu X, Poulikakos PI, Cheung P, Schmidt H, Parsons R. Mouse ER+/PIK3CAH1047R breast cancers caused by exogenous estrogen are heterogeneously dependent on estrogen and undergo BIM-dependent apoptosis with BH3 and PI3K agents.Oncogene. 2019 Jan;38(1):47-59. doi: 10.1038/s41388-018-0436-4. Epub 2018 Aug 3.PMID:30076411
Anderson CB, Lipsky M, Nandula SV, Freeman CE, Matthews T, Walsh CE, Li G, Szabolcs M, Mansukhani MM, McKiernan JM, Murty VV. Cytogenetic analysis of 130 renal oncocytomas identify three distinct and mutually exclusive diagnostic classes of chromosome aberrations. Genes Chromosomes Cancer. 2019 May 21. doi: 10.1002/gcc.22766. PMID: 31112346
Shakri AR, Zhong TJ, Ma W, Coker C, Kim S, Calluori S, Scholze H, Szabolcs M, Caffrey T, Grandgenett PM, Hollingsworth MA, Tanji K, Kluger MD, Miller G, Biswas AK, Acharyya S. Upregulation of ZIP14 and altered zinc homeostasis in muscles in pancreatic cancer cachexia. Cancers,  2019 Dec 18;12(1):3. doi: 10.3390/cancers12010003, PMID: 31861290
Park D, Shakya R, Koivisto C, Pitarresi JR, Szabolcs M, Kladney R, Hadjis A, Mace TA, Ludwig T. Murine modelsfor familial pancreatic cancer: histopathology, latency and drug sensitivity among cancers of Palb2, Brca1 and Brca2 mutant mouse strains. PLoS One. 2019 Dec 26;14(12):e0226714. doi: 10.1371/journal.pone.0226714. eCollection 2019. PMID: 31877165.
Mameishvili E, Serafimidis I, Iwaszkiewicz S, Lesche M, Reinhardt S, Bölicke N, Büttner M, Stellas D, Papadimitropoulou A, Szabolcs M, Anastassiadis K, Dahl A, Theis F, Efstratiadis A, Gavalas A. Aldh1b1 expression defines progenitor cells in adult pancreas and is required for Kras-induced pancreatic cancer. Proc Natl Acad Sci U S A. 2019 Oct 8;116(41):20679-20688. doi: 10.1073/pnas.1901075116. Epub 2019 Sep 23. PMID: 31548432.
Shakri AR, James Zhong T, Ma W, Coker C, Hegde R, Scholze H, Chin V, Szabolcs M, Hibshoosh H, Tanji K, Baer R, Kumar Biswas A, Acharyya S. Aberrant Zip14 expression in muscle is associated with cachexia in a Bard1-deficient mouse model of breast cancer metastasis. Cancer Med. 2020 Sep;9(18):6766-6775. doi: 10.1002/cam4.3242. Epub 2020 Jul 30. PMID: 32730698.
Sauter JL, Baine MK, Butnor KJ, Buonocore DJ, Chang JC, Jungbluth AA, Szabolcs MJ, Morjaria S, Mount SL, Rekhtman N, Selbs E, Sheng ZM, Xiao Y, Kleiner DE, Pittaluga S, Taubenberger JK, Rapkiewicz AV, Travis WD. Insights into pathogenesis of fatal COVID-19 pneumonia from histopathology with immunohistochemical and viral RNA studies. Histopathology. 2020 Dec;77(6):915-925. doi: 10.1111/his.14201. Epub 2020 Oct 16. PMID: 32614086.
Roden AC, Vrana JA, Koepplin JW, Hudson AE, Norgan AP, Jenkinson G, Yamaoka S, Ebihara H, Monroe R, Szabolcs MJ, Majumdar R, Moyer AM, García JJ, Kipp BR. Comparison of In Situ Hybridization, Immunohistochemistry, and Reverse Transcription-Droplet Digital Polymerase Chain Reaction for Severe Acute Respiratory Syndrome Coronavirus 2 (SARS-CoV-2) Testing in Tissue.  Arch Pathol Lab Med. 2021 Jul 1;145(7):785-796. doi: 10.5858/arpa.2021-0008-SA. PMID: 33720333
Canterbury CR, Fernandes H, Crapanzano JP, Murty VV, Mansukhani MM, Shu CA, Szabolcs M, Saqi A. ALK Gene Rearrangements in Lung Adenocarcinomas: Concordance of Immunohistochemistry, Fluorescence In Situ Hybridization, RNA In Situ Hybridization, and RNA Next-Generation Sequencing Testing.  JTO Clin Res Rep. 2021 Sep 25;2(10):100223. doi: 10.1016/j.jtocrr.2021.100223. eCollection 2021 Oct. PMID: 34746883.
Sahay D, Lloyd SE, Rivera JA, Jezioro J, McDonald JD, Pitiranggon M, Yan B, Szabolcs M, Terry MB, Miller RL. Prenatal polycyclic aromatic hydrocarbons, altered ERα pathway-related methylation and expression, and mammary epithelial cell proliferation in offspring and grandoffspring adult mice. Environ Res. 2021 May;196:110961. doi: 10.1016/j.envres.2021.110961. Epub 2021 Mar 4. PMID: 33675803
Debelenko L, Katsyv I, Chong AM, Peruyero L, Szabolcs M, Uhlemann AC. Trophoblast damage with acute and chronic intervillositis: disruption of the placental barrier by severe acute respiratory syndrome coronavirus 2.  Hum Pathol. 2021 Mar;109:69-79. doi: 10.1016/j.humpath.2020.12.004. Epub 2020 Dec 13. PMID: 33321162.
Fukuma N, Hulke ML, Brener MI, Golob S, Zilinyi R, Zhou Z, Tzimas C, Russo I, McGroder C, Pfeiffer R, Chong A, Zhang G, Burkhoff D, Leon MB, Maurer M, Moses JW, Uhlemann AC, Hibshoosh H, Uriel N, Szabolcs MJ, Redfors B, Marboe CC, Baldwin MR, Tucker NR, Tsai EJ. Molecular Pathophysiology of Cardiac Injury and Cardiac Microthrombi in Fatal COVID-19: Insights from Clinico-histopathologic and Single Nuclei RNA Sequencing Analyses. bioRxiv. 2021 Jul 27:2021.07.27.453843. doi: 10.1101/2021.07.27.453843. Preprint. PMID: 34341789
Szabolcs M, Sauter JL, Frosina D, Geronimo JA, Hernandez E, Selbs E, Rapkiewicz AV, Rekhtman N, Baine MK, Jäger E, Travis WD, Jungbluth AA. Identification of Immunohistochemical Reagents for In Situ Protein Expression Analysis of Coronavirus-associated Changes in Human Tissues. Appl Immunohistochem Mol Morphol. 2021 Jan;29(1):5-12. PMID: 33086222.
Kemper P, Nauleau P, Karageorgos G, Weber R, Kwon N, Szabolcs M, Konofagou E. Feasibility of longitudinal monitoring of atherosclerosis with pulse wave imaging in a swine model.  Physiol Meas. 2021 Dec 28;42(10):10.1088/1361-6579/ac290f. doi: 10.1088/1361-6579/ac290f. PMID: 34551396.
De Michele S, Remotti HE, Del Portillo A, Lagana SM, Szabolcs M, Saqi A. SATB2 in Neoplasms of Lung, Pancreatobiliary, and Gastrointestinal Origins.  Am J Clin Pathol. 2021;155(1):124-132. PMID: 32914850.
Yilmaz MM, Szabolcs MJ, Geskin LJ, Niedt GW. An Autopsy Review: "COVID Toes". Am J Dermatopathol. 2021 Aug 1;43(8):554-555. doi: 10.1097/DAD.0000000000001827. PMID: 33055537.