Immunogenetics and Cellular Immunology Laboratory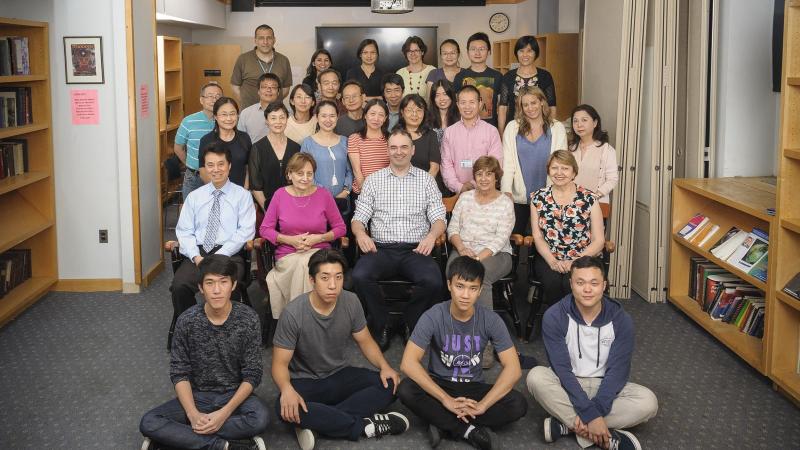 Columbia University Medical Center's Immunogenetics and Cellular Immunology (ICI) Laboratory has been a pioneer in the HLA field, with a 50-year history of excellence in clinical testing. We are certified and accredited by the American Society for Histocompatibility and Immunogenetics, the College of American Pathologists, the Centers for Medicare & Medicaid Services, and the New York State Department of Health (NYSDOH). The laboratory offers comprehensive quality testing and consultation in three distinct NYSDOH areas of accreditation: histocompatibility, cellular immunology, and transplant monitoring.
We provide a full range of pre- and post-transplant immunological tests for recipients and donors of solid organs or hematopoietic stem cells, such as:
HLA genotyping by low- and high-resolution molecular techniques for transplantation and/or disease association studies
Screening for anti-HLA or donor specific antibodies using complement-mediated cytotoxicity (CDC), Flow Cytometry (FC), and solid phase assays (SPA)
Crossmatching of recipients with potential donors by CDC and FC
Post-transplant immune monitoring by CDC, SPA, and lymphocyte growth assay
Port transplant engraftment monitoring examines donor/recipient chimerism following stem-cell transplantation using capillary electrophoretic PCR techniques, including:
Whole-blood or bone-marrow donor engraftment
Lineage-specific engraftment (CD3+ T, CD19+ B, CD16&56+ NK, CD15+ myeloid, CD34+ stem cell, and CD71+ erythroid precursors can be monitored independently)
Cellular immunology services include phenotypic and functional examination of hematopoietic cells obtained from peripheral blood, tissue aspirates, lymphoid, or nonlymphoid tissues:
Leukemia/lymphoma diagnostic services
Lymphoid immunophenotyping
CD34 stem-cell enumeration
Flow cytometry donor/recipient crossmatching
Leukocyte function
ICI is an integral part of the teaching and training of residents and fellows in the Department of Pathology and Cell Biology. It also hosts several active research interests relating to transplantation outcomes, generation of immunological tolerance, and new biomarker discovery and characterization.
Contact Us
Immunogenetics and Cellular Immunology Laboratory
Columbia University Medical Center/NewYork-Presbyterian Hospital
630 W. 168th Street
VC Building, Room 15-204
New York, NY 10032
Phone Number: (212) 305-6941
Fax Number: (212) 305-3429
Lab Hours
Monday through Friday
 9:00 a.m.–5:00 p.m.
Faculty
Elena Rodica Vasilescu, MD

Associate Director, Immunogenetics and Cellular Immunology; Assistant Professor of Pathology and Cell Biology at CUMC

George Vlad, PhD

Director, Immunogenetics and Cellular Immunology; Assistant Professor of Pathology and Cell Biology at CUMC