Special Hematology and Coagulation Laboratory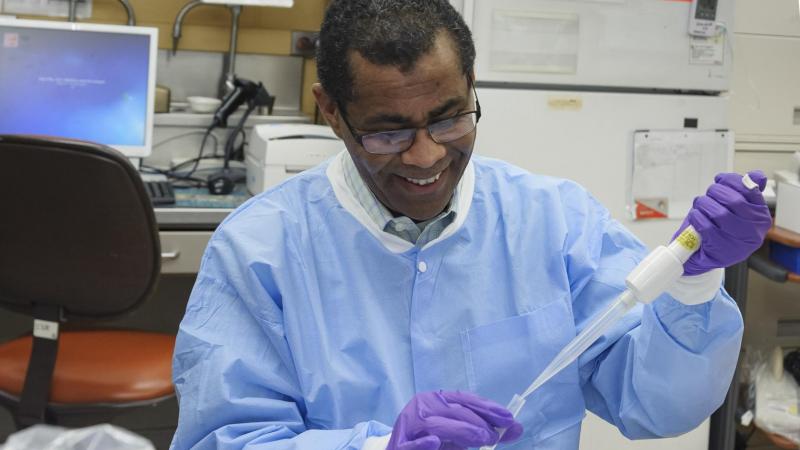 Special Hematology and Coagulation Test Menu
The Special Hematology and Coagulation Laboratory provides accurate and reliable test results by automated and manual methods for the diagnosis, treatment, and prognosis of hematological disorders, including various anemias, hemoglobinopathies, leukemia, and disorders of hemostasis and thrombosis. It is a full-service laboratory with automated variant hemoglobin and thalassemia analysis, automated and manual coagulation testing, automated and manual platelet function testing, sickle cell screening, and tests for inherited red and white blood cell disorders. Due to the specialized nature of the testing performed in the Special Hematology and Coagulation Laboratory, we work closely with the physicians who submit samples to us in order to promote optimal usage of the testing provided.
In addition, interpretations that incorporate test results and patient clinical information are provided for a portion of our hemoglobinopathy, coagulation, platelet function, and inherited red blood cell disorder testing. Our goal is to maximize the usefulness of our test results while also providing important knowledge to our colleagues. The Special Hematology and Coagulation Laboratory participates in the education of medical technologists, medical students, residents, and fellows. As a part of our education and clinical mission, we provide seminars for the adult and pediatric hematology clinical services and also participate in case conferences for various specialties.
Lab Hours
Monday through Friday 8 a.m.–4 p.m.
Contact Us
Special Hematology and Coagulation Laboratory
622 West 168th Street
3rd Floor Room PH3-358
New York, NY 10032
United States
Phone: 212-305-6079
Faculty
Richard O. Francis, MD, PhD

Director, Special Hematology and Coagulation Laboratory; Associate Professor of Clinical Pathology at CUMC