Special Chemistry Laboratory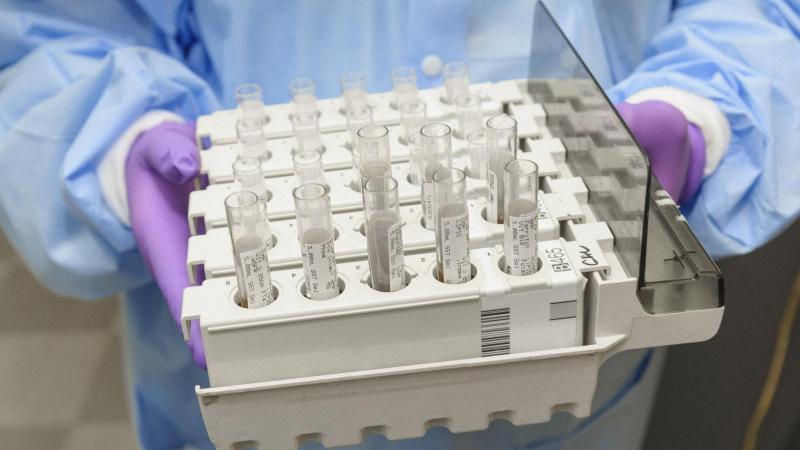 Special Chemistry Laboratory Test Menu
The Special Chemistry Laboratory in the Department of Pathology and Cell Biology provides high complexity, non-automated, biochemical testing. In contrast to automated, general chemistry assays, special chemistry testing involves more complex procedures encompassing the pre-analytical, analytical, and post-analytical testing phases. Unusual samples and atypical processing procedures, complex and state-of-the-art analytical methods, multiplexed analyses, and tests requiring complex interpretation(s), are common in the Special Chemistry Laboratory. Testing includes protein electrophoresis and immunofixation, heavy metal analysis, biochemical genetics, infectious disease and autoimmune serology, sweat testing, intra-operative PTH, fetal defect marker testing, and immunosuppressive drug measurements. 
Faculty from the Special Chemistry laboratories are involved in research topics encompassing several areas including:
Tumor markers and development of clinical assays for management & treatment of cancer patients
Biomarker discovery, validation, translation, and implementation of new clinical tests
Clinical and translational pharmacokinetics of drugs and biochemistry of metabolic bone disease
Role of sphingolipids in cellular lipid metabolism
Design of assays to establish metabolic profiles of patients with inherited and acquired diseases
Molecular and proteomic testing to support precision medicine and individualized therapies
Evaluation and validation of new technologies
The Special Chemistry Laboratory is involved in clinical chemistry training of pathology residents, and also participate in post-doctoral training of clinical chemistry fellows from neighboring institutions including Memorial Sloan Kettering Cancer Center. In addition, we are a training site for medical technology students of nearby medical technology programs at Rutgers University and Stony Brook University. We also provide opportunities for training of Masters level graduate students, both from Columbia University and external institutions.
Contact Us
Special Chemistry Laboratory
Columbia University Medical Center/New York-Presbyterian Hospital
622 West 168th Street
3rd Floor Room PH3-365
New York, NY 10032
Faculty
Serge Cremers, PhD, PharmD

Professor in Pathology and Cell Biology and Medicine at CUMC

Michael Pesce, PhD

Professor Emeritus of Pathology and Cell Biology

Alex J. Rai, PhD, DABCC, FACB

Director, Special Chemistry Laboratory; Associate Professor of Pathology and Cell Biology at CUMC

Tiffany Thomas, PhD

Director, Biochemical Genetics Laboratory; Assistant Professor of Pathology and Cell Biology at CUMC

Tilla S. Worgall, MD, PhD

Director, Electrophoresis Laboratory; Associate Professor of Pathology and Cell Biology and Pediatrics at CUMC