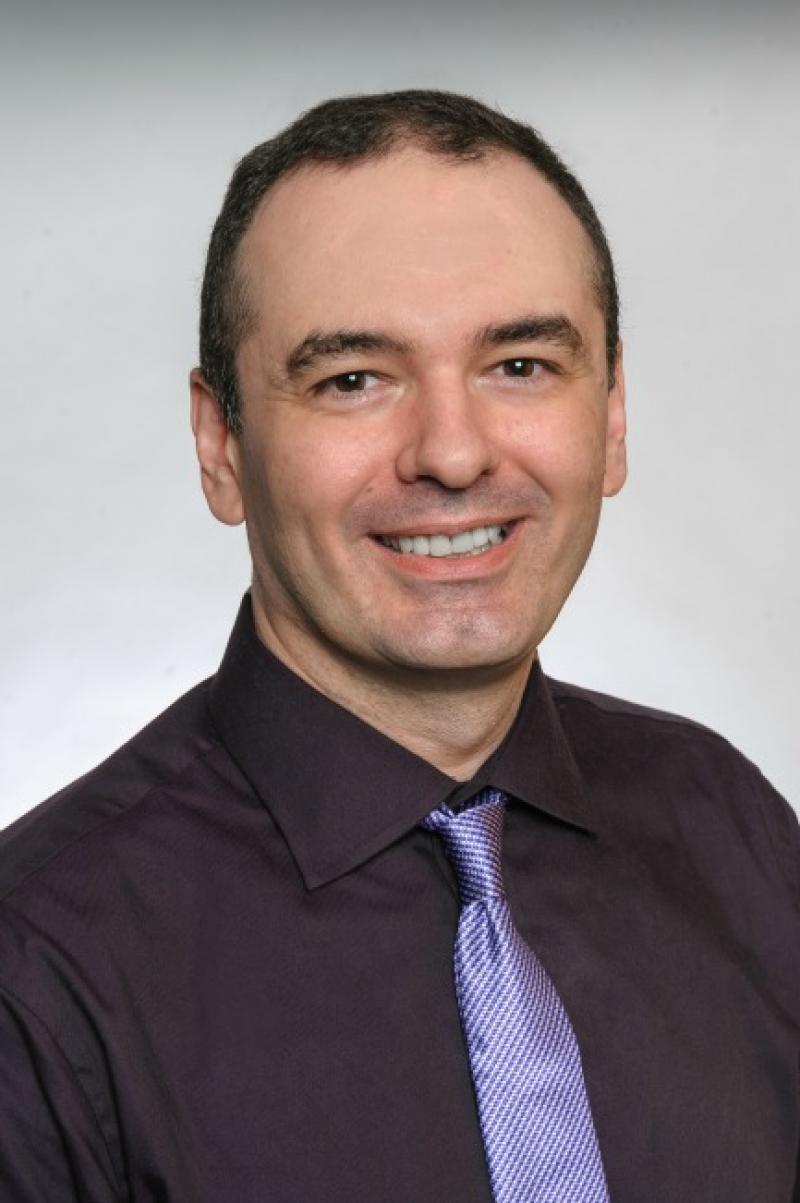 Overview
Academic Appointments
Assistant Professor of Pathology & Cell Biology at CUMC
Administrative Titles
Director, Immunogenetics and Clinical Immunology Laboratory
Schedule an Appointment
Connect Patient Portal
For existing patients, login to make an appointment, view documentation or contact your care provider.
Credentials & Experience
Committees, Societies, Councils
American Society for Histocompatibility and Immunogenetics
Research
Our laboratory has focused on the induction of antigen-specific immunological tolerance based on the immune system's own self restricting mechanisms. Using molecular and cellular immunology techniques, we established that the inhibitory receptors ILT3 and ILT4 are crucial to the tolerogenic phenotype acquired by professional and non-professional antigen presenting cells. The over expression of ILT3 on APC induces the differentiation of antigen-specific CD8 T suppressor cells during priming. In the context of transplantation, the bi-directional interaction between APC and T suppressor cells triggers a cascade of events which results in graft adaptation and T cell unresponsiveness to alloantigens presented via the direct and indirect pathways. We engineered a recombinant ILT3-Fc protein and demonstrated that, without any complementary iatrogenic immunosuppression, it inhibits xenospecific GVHD and induces allogeneic tolerance to human pancreatic islets in humanized NOD/SCID mouse models. ILT3-Fc induces a particular gene expression signature in primed CD8 T cells, which we have demonstrated to be characteristic of T suppressor cells. The up-regulation of genes with immunoregulatory function is concurrent with the down-regulation of several proinflammatory miRNA. Our studies currently focus on the potential of ILT3-Fc as an immunosuppressive agent in transplantation and autoimmune diseases.
Selected Publications
Chang CC, Vlad G, Vasilescu ER, Li P, Husain SA, Silvia EA, Cohen DJ, Ratner LE, Sun WZ, Mohan S, Suciu-Foca N. Previous SARS-CoV-2 infection or a third dose of vaccine elicited cross-variant neutralising antibodies in vaccinated solid-organ transplant recipients. Clin Transl Immunology. 2022 Aug 11;11(8):e1411.
Chang CC, Vlad G, Vasilescu ER, Husain SA, Liu YN, Sun WZ, Chang MF, Suciu-Foca N, Mohan S. Disparity between levels of anti-RBD IgG and anti-nucleocapsid protein IgG antibodies in COVID-19-recovered patients who received a kidney transplant. Kidney Int. 2021 Jul;100(1):240-241.
Xu Z, Chang CC, Li M, Zhang QY, Vasilescu EM, D'Agati V, Floratos A, Vlad G, Suciu-Foca N. ILT3.Fc-CD166 Interaction Induces Inactivation of p70 S6 Kinase and Inhibits Tumor Cell Growth. J Immunol. 2018 Feb 1;200(3):1207-1219.
Xu Z, Ho S, Chang CC, Liu Z, Li M, Vasilescu ER, Clynes RA, Vlad G, Suciu-Foca N. ILT3.Fc inhibits the production of exosomes containing inflammatory microRNA in supernatants of alloactivated T cells. Hum Immunol. 2014 Aug;75(8):756-9.
Chen L, Xu Z, Chang CC, Ho S, Liu Z, Vlad G, Cortesini R, Clynes RA, Luo Y, Suciu-Foca N. Allospecific CD8 T suppressor cells induced by multiple MLC stimulation or priming in the presence of ILT3.Fc have similar gene expression profiles. Hum Immunol. 2013; doi:pii: S0198-8859(13)00563-6. 10.1016/j.humimm.2013.10.004.
Vlad G, Suciu-Foca N. Induction of Antigen-Specific Human T Suppressor Cells by Membrane and Soluble ILT3. Exp Mol Pathol. 2012; 93:294-301.
Chang CC, Zhang QY, Liu Z, Clynes RA, Suciu-Foca N, Vlad G. Downregulation of Inflammatory MicroRNAs by Ig-like Transcript 3 Is Essential for the Differentiation of Human CD8+ T Suppressor Cells. J Immunol. 2012 188:3042-3052
Vlad G, King J, Chang CC, Liu Z, Friedman RA, Torkamani AA, Suciu-Foca N. Gene profile analysis of CD8(+) ILT3-Fc induced T suppressor cells. Hum Immunol. 2011; 72:107-14.
Chang CC, Vlad G, D'Agati VD, Liu Z, Zhang QY, Witkowski P, Torkamani AA, Stokes MB, Ho EK, Cortesini R, Suciu-Foca N. BCL6 is required for differentiation of Ig-like transcript 3-Fc-induced CD8+ T suppressor cells. J Immunol. 2010; 185:5714-22.