Laboratory of Transfusion Biology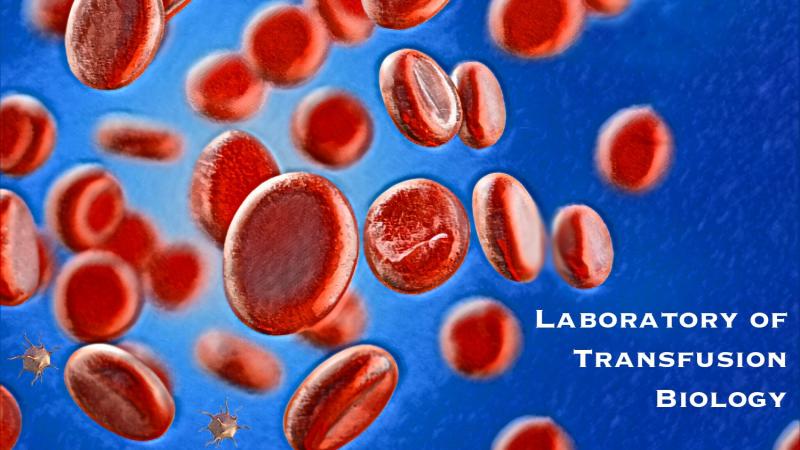 Mission
To be global leaders in transfusion medicine research and a go-to resource for cutting-edge advancements and knowledge in this field, with the goal of improving the lives of patients worldwide through scientific research and innovation.
Vision
Our vision is to create a collaborative laboratory environment to drive scientific research and innovation in blood banking and transfusion therapy. We are committed to advancing the science and practice of transfusion medicine through cutting-edge research and collaboration with leading experts in the field. We are dedicated to fostering a research environment for transfusion biology that values and prioritizes diversity, equality, and inclusion, recognizing that diverse perspectives and experiences lead to more innovative and impactful research.
We believe that our role as research-focused leaders in transfusion medicine requires us to be at the forefront of the latest developments in blood safety, transfusion therapy, and patient outcomes. We are dedicated to discovering new and better ways to improve patient care and safety, and we strive to deliver the highest quality and innovation in all aspects of our work.
We recognize the importance of building strong partnerships with other academic institutions, regulatory authorities, and industry leaders to advance the field of transfusion medicine. We are committed to maintaining the highest ethical standards in all of our research and interactions with stakeholders.
Above all, we are driven by our commitment to improving patient outcomes and quality of life. We believe that our research has the power to transform transfusion medicine and make a positive impact on the lives of patients worldwide.