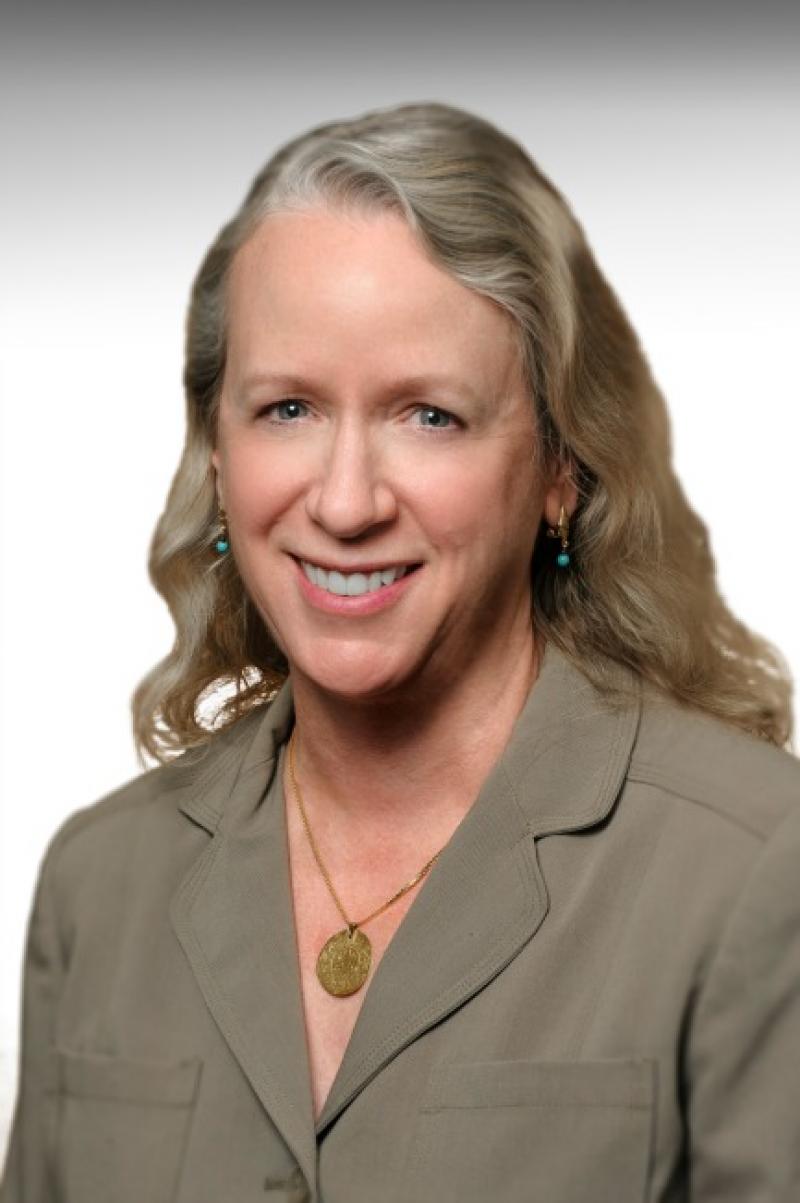 Overview
Areas of Expertise / Conditions Treated
Academic Appointments
Professor of Pathology & Cell Biology at CUMC
Hospital Affiliations
NewYork-Presbyterian / Columbia University Irving Medical Center
Schedule an Appointment
Connect Patient Portal
For existing patients, login to make an appointment, view documentation or contact your care provider.
Insurance Accepted
Cigna
EPO
Great West (National)
HMO
POS
PPO
Emblem/GHI
Medicare Managed Care
PPO
Emblem/HIP
ConnectiCare
EPO
Essential Plan
HMO
Medicaid Managed Care
Medicare Managed Care
POS
PPO
Select Care (Exchange)
Vytra
Medicare
Railroad
Traditional Medicare
UnitedHealthcare
Columbia University Employee Plan
Compass (Exchange)
Empire Plan
HMO
Medicare Managed Care
POS
PPO
*Please contact the provider's office directly to verify that your particular insurance is accepted.
Credentials & Experience
Education & Training
Washington University School of Medicine
Residency: NewYork-Presbyterian Hospital/Columbia University Medical Center
Residency: Barnes Hospital, St. Louis, MO
Fellowship: Rockefeller University
Fellowship: NewYork-Presbyterian Hospital/Columbia University Medical Center
Committees, Societies, Councils
Society Memberships:
The American Association of Neuropathologists
The Society for Neuroscience
The United Leukodystrophy Foundation
The Neuroplex
Consultative
06/2006, 06/2007: Ad hoc reviewer, Developmental Brain Disorders study section, NIH/NINDS
Editorial
Journal reviewer for Acta Neuropathologica, American Journal of Pathology, Journal of Neuropathology and Experimental Neurology, Journal of Neuroscience, Neurobiology of Disease, Neuroscience, Neuroscience Letters, Journal of Inherited Metabolic Disease, Hepatology, Molecular Genetics and Medicine, Pediatric Research, Tremor and Other Hyperkinetic Movements
Board Certifications
Neuropathology
Anatomic Pathology
Honors & Awards
1996: The American Association of Neuropathologists Weil Award, for the best paper on Experimental Neuropathology.
1993–1996: Howard Hughes Postdoctoral Research Fellowship for Physicians.
1987: Spencer T. and Ann W. Olin Medical Scientist Fellow, Washington University.
1981: Carl T. and Gerty F. Cori Prize in Biochemistry, Washington University.
1981-1989: United States Public Health Service Medical Scientist Training Award, RSA GM-07200.
1981: Frederica Clarkson Award (valedictorian), Clarkson University.
Research
Dr. Faust is a cellular neurobiologist who has pioneered studies on the biology of essential tremor (ET), one of the most common tremor disorders of humans. Her investigations on ET pathology in human autopsy brains, acquired through the Essential Tremor Centralized Repository at the NY Brain Bank (a joint effort between Dr. Elan Louis at UT Southwestern and Columbia University investigators), have been seminal in defining that the cerebellum is a major brain region that may drive tremor generation in ET. Major goals of our studies are to define morphological and molecular maps of biological changes in the human ET brain across the tremor circuit.
Our laboratory has identified degenerative changes centered on the cerebellar Purkinje cell and adjacent neuronal populations (basket cells, climbing fibers) as core biologic features in ET. We use techniques ranging from quantitative morphologic methods in brain tissue sections to identify disease associated changes, Western blot analyses, RNA-sequencing transcriptomics and laser capture microdissection to target specific cell populations in the brain for subsequent transcriptomic and proteomic analyses. These studies have begun to identify novel disease mechanisms in the ET cerebellum.
We are also investigating how these morphologic and molecular patterns in ET fit within the spectrum of changes seen in primary cerebellar degenerative disorders (e.g., spinocerebellar ataxias (SCAs), multiple system atrophy (MSA)) and diseases where the cerebellum is also postulated to play a role in tremor generation (e.g., Parkinson's disease, dystonic tremor). We designed a novel approach that enables statistical comparisons based on composite analyses of multiple quantitative morphological metrics ("Patholog-omics"). Comparative analyses across morphologic categories demonstrates differences in relative expression of cerebellar changes, defining distinctive patterns in these groups. Our clinical and pathological studies support an emerging postulate that the degree of cerebellar degeneration in ET aligns it with a milder end in the spectrum of cerebellar degenerative disorders.
We are continuing to map out the out pathological changes in ET versus control autopsy brain specimens across cerebellar functional/anatomic compartments. We will determine the extent to which the pathological changes we have observed in one neocerebellar region may be distributed throughout the ET cerebellum versus their preferential involvement of certain cerebellar subregions, depending on specific clinical features in patients. We are also examining whether the degenerative changes in ET are restricted to the cerebellum or more broadly involve other structures in the cerebello-thalamo-cortical loop and olivo-cerebellar loop, which are physiological networks posited to be involved in the origins and propagation of tremor in ET. Morphological studies will be combined with proteomic analyses in cerebellar cortex, Purkinje cells, dentate nucleus and inferior olive, representing three key regions of the tremor circuit in ET versus control brains.
We have also recently identified that defects in cerebellar endoplasmic reticulum calcium handling are linked to ET, and in collaboration with Dr. Sheng-Han Kuo in Neurology are investigating the physiological and pathological effects of this alteration in a novel mouse model.
Grants
R01 NS118179 NIH/NINDS (PI: Kuo; PL Faust, Co-I)
"Targeting cerebellar excitatory synapses for tremor progression." 07/01/2020 - 06/30/2025.
R01 NS118179 NIH/NINDS (PI: Louis; PL Faust, Co-I)
"Clinical-Pathological Study of Cognitive Impairment in Essential Tremor." 06/01/2014- 05/31/2024.
R01 NS117745 NIH/NINDS (PI: Faust/Louis)
"Deep Dive: Mapping the neuropathology of essential tremor and exploring the molecular underpinnings of neurodegeneration." 04/01/2021 - 03/31/2026.
R01 NS124854 NIH/NINDS (PI: Kuo/Faust)
"Targeting Cerebellar Endoplasmic Reticulum Calcium Handling in Essential Tremor." 12/15/2021 - 11/30/2026.
R01 AG076154 NIH/NIAA (PI: Lim, J; PL Faust, Co-I)
"Investigation of the role of ATXN1 in oligodendroglia and neurodegenerative disease." 03/01/2022- 12/31/2026.
Selected Publications
Louis ED, Martuscello RT, Gionco JT, Hartstone WG, Musacchio JB, Portenti M, McCreary M, Kuo SH, Vonsattel JP, Faust PL. Histopathology of the Cerebellar Cortex in Essential Tremor and Other Neurodegenerative Motor Disorders: Comparative Analysis of 320 Brains. Acta Neuropathol. 2023, in press.
Martuscello RT, Sivaprakasam K, Hartstone W, Kuo SH, Konopka G, Louis ED, Faust PL. Gene Expression Analysis of Laser-Captured Purkinje Cells in the Essential Tremor Cerebellum. Cerebellum. 2022 Oct 15. doi: 10.1007/s12311-022-01483-4. Epub ahead of print. PMID: 36242761. https://link.springer.com/article/10.1007/s12311-022-01483-4
Faust PL. Is essential tremor a degenerative disorder or an electric disorder? Degenerative disorder. Int Rev Neurobiol. 2022; 163:65-101. PMID: 35750370. https://www.sciencedirect.com/science/article/abs/pii/S0074774222000046?via%3Dihub
Gionco JT, Hartstone WG, Martuscello RT, Kuo SH, Faust PL, Louis ED. Essential Tremor versus "ET-plus": A Detailed Postmortem Study of Cerebellar Pathology. Cerebellum. 2021; 20(6):904-912. doi: 10.1007/s12311-021-01263-6. PMID: 33768479; https://www.ncbi.nlm.nih.gov/pmc/articles/PMC8972074/
Louis ED, Faust PL. Essential tremor pathology: neurodegeneration and reorganization of neuronal connections. Nat Rev Neurol. 2020; 16(2):69-83. doi: 10.1038/s41582-019-0302-1. PMID: 31959938. https://www.nature.com/articles/s41582-019-0302-1
Martuscello RT, Kerridge CA, Chatterjee D, Hartstone WG, Kuo SH, Sims PA, Louis ED, Faust PL. Gene expression analysis of the cerebellar cortex in essential tremor. Neurosci Lett. 2020; 721:134540. PMID: 31707044; https://www.ncbi.nlm.nih.gov/pmc/articles/PMC7593093/
Louis ED, Kerridge CA, Chatterjee D, Martuscello RT, Diaz DT, Koeppen AH, Kuo SH, Vonsattel JG, Sims PA, Faust PL. Contextualizing the pathology in the essential tremor cerebellar cortex: a patholog-omics approach. Acta Neuropathol. 2019; 138(5):859-876. PMID: 31317229; https://www.ncbi.nlm.nih.gov/pmc/articles/PMC7285399/
Lee PJ, Kerridge CA, Chatterjee D, Koeppen AH, Faust PL, Louis ED. A Quantitative Study of Empty Baskets in Essential Tremor and Other Motor Neurodegenerative Diseases. J Neuropathol Exp Neurol. 2019; 78(2):113-122. PMID: 30590599; https://academic.oup.com/jnen/article/78/2/113/5261440
Kuo SH, Lin CY, Wang J, Sims PA, Pan MK, Liou JY, Lee D, Tate WJ, Kelly GC, Louis ED, Faust PL. Climbing fiber-Purkinje cell synaptic pathology in tremor and cerebellar degenerative diseases. Acta Neuropathol. 2017;133(1):121-138. PMID: 27704282; https://link.springer.com/article/10.1007/s00401-016-1626-1
Wang J, Kelly GC, Tate WJ, Li YS, Lee M, Gutierrez J, Louis ED, Faust PL, Kuo SH. Excitatory Amino acid transporter expression in the essential tremor dentate nucleus and cerebellar cortex: A postmortem study. Parkinsonism Relat Disord. 2016; 32:87-93. PMID: 27624392; https://www.prd-journal.com/article/S1353-8020(16)30328-5/fulltext
Louis ED, Lee M, Babij R, Ma K, Cortés E, Vonsattel JP, Faust PL. Reduced Purkinje cell dendritic arborization and loss of dendritic spines in essential tremor. Brain. 2014; 137(Pt 12):3142-8. https://academic.oup.com/brain/article/137/12/3142/407154
Babij R, Lee M, Cortés E, Vonsattel JP, Faust PL, Louis ED. Purkinje cell axonal anatomy: quantifying morphometric changes in essential tremor versus control brains. Brain. 2013; 136(Pt 10):3051-61. https://academic.oup.com/brain/article/136/10/3051/330935
Louis ED, Faust PL, Vonsattel JP, Honig LS, Rajput A, Robinson CA, Rajput A, Pahwa R, Lyons KE, Ross GW, Borden S, Moskowitz CB, Lawton A, Hernandez N. Neuropathological changes in essential tremor: 33 cases compared with 21 controls. Brain. 200;130(Pt 12):3297-307. PMID: 18025031. https://academic.oup.com/brain/article/130/12/3297/286587