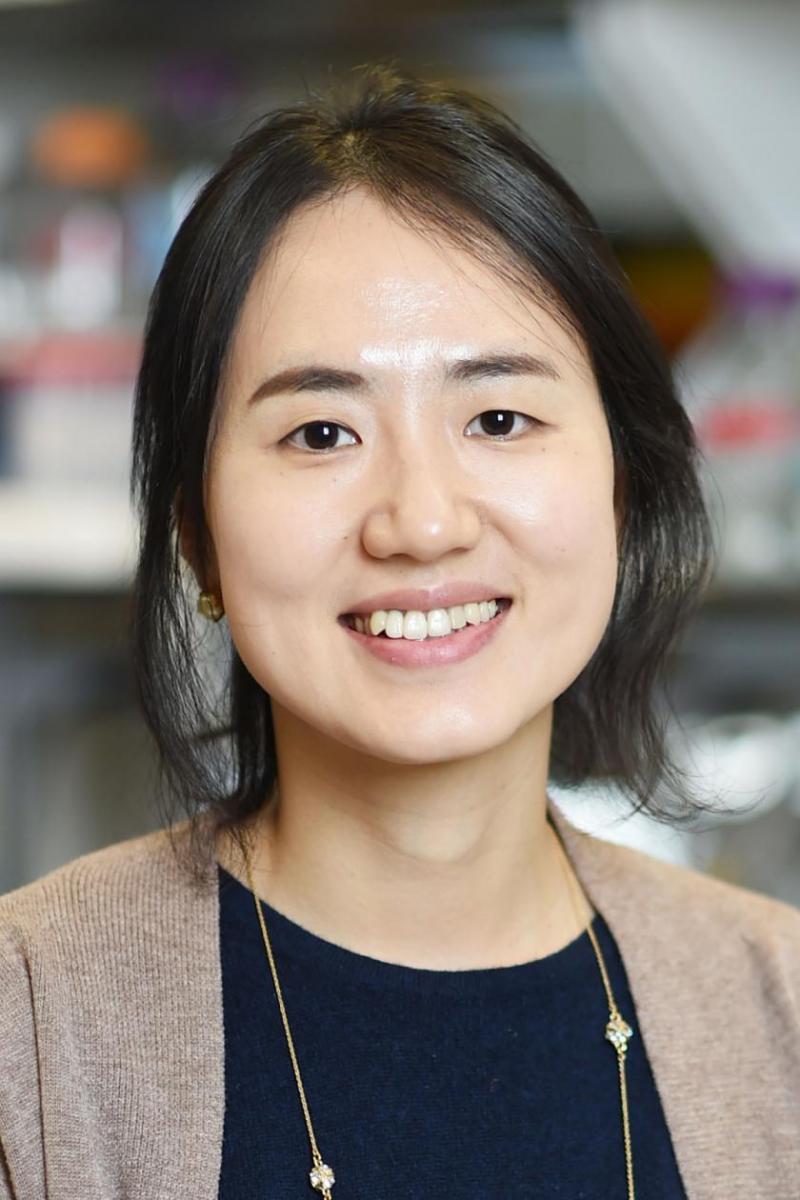 Overview
Academic Appointments
Assistant Professor of Pathology & Cell Biology at CUMC
Credentials & Experience
Education & Training
PhD, Biology, Korea Advanced Institute of Science and Technology (KAIST)
Fellowship: 2018 University of CA., San Francisco
Research
Blood vessels undergo rapid functional and structural changes called angiogenesis and vascular remodeling in many malignant disorders. Although previous genetic and molecular studies have identified the significance of vascular changes in pathologic conditions including cancer, major challenges are 1) to efficiently target vascular changes in tumor microenvironment and 2) to determine a potential crosstalk between the vascular changes and immune system in cancer. The focus of our research is to understand the molecular mechanisms that drive immune and vascular changes in order to overcome the limitation of current anti-angiogenic therapy and immunotherapy. By using an integrated approach that combines cell biology with preclinical studies utilizing a genetically engineered mouse tumor model along with translational studies, our study will provide paths forward for the development of new therapeutic targets and of better therapeutic strategies in cancer.
Lab site: Kim Lab
Research Interests
cancer biology and treatment
Immunotherapy
vascular biology
Selected Publications
Alessandra L, Kim M. (2020) The angiopoietin-2 and TIE pathway as a therapeutic target for enhancing antiangiogenic therapy and immunotherapy in patients with advanced cancer. Review. Int. J. Mol. Sci.21(22):8689. PubMed PMID: 33217955.
Kim, M.*, Nitschké M.*, Sennino B.*, Murer P., Schriver B.J., Bell A.M., Subramanian A., McDonald C.E., Wang J., Cha, H., Bourgeois-Daigneault M.C., Kirn D.H., Bell J.C., Silva N.D., Breitbach C.J., and McDonald D.M. (2018) Amplification of oncolytic vaccinia virus widespread tumor cell killing by sunitinib through multiple mechanisms. Cancer Research. 78, 922-937.
Kim, M., Allen, B., Korhonen, E., Nitschké, M., Yang, H.W., Baluk, P., Saharinen, P., Alitalo, K., Daly, C., Thurston, G., McDonald, D.M. (2016) Opposite actions of Angiopoietin-2 on Tie2 signaling and Foxo1 activation. Journal of Clinical Investigation. 126, 3511-3525.
Korhonen, E., Lampinen, A., Giri, H., Anisimov, A., Kim, M., Allen, B., Fang, S., D'Amico, G., Sipilä, T., Lohela, M., Strandin, T., Vaheri, A., Ylä-Herttuala, S., Koh, G.Y., McDonald, D.M., Saharinen, P., Alitalo, K. (2016) Tie1 controls angiopoietin function in vascular remodeling and inflammation. Journal of Clinical Investigation. 126, 3495-3510.
Kim, M.*, Park, H.J.*, Seol, J.W.*, Jang, J.Y., Cho, Y., Kim, K.R., Choi, Y., Lydon, J.P., DeMayo, F.J., Shibuya, M., Ferrara, N., Sung, H., Nagy, A., Alitalo, K., Koh, G.Y. (2013) VEGF-A regulated by progesterone governs uterine angiogenesis and vascular remodeling during pregnancy. EMBO Molecular Medicine. 5,1415-1430.
Kim, M., Koh, Y.J., Kim, K.E., Koh, B.I., Nam, D.H., Alitalo, K., Kim, I., Koh, G.Y. (2010) CXCR4 signaling regulates metastasis of chemoresistant melanoma cells by a lymphatic metastatic niche. Cancer Research. 70,10411-10421.