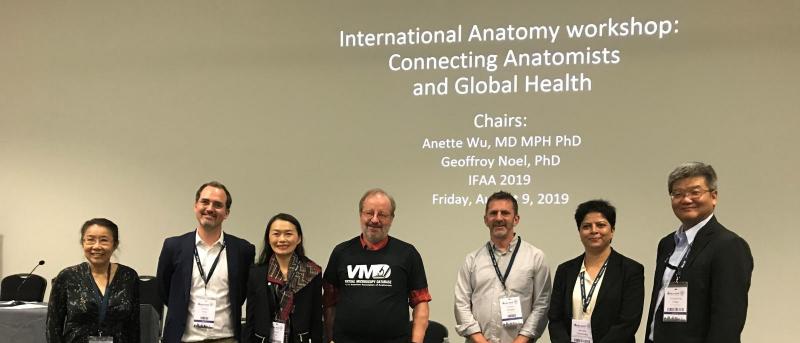 Connecting Anatomists and Global Health
Anette Wu, MD, MPH, PhD, assistant professor of medical sciences (in medicine) and pathology and cell biology, Columbia University Vagelos College of Physicians and Surgeons, chaired a unique symposium-workshop regarding anatomists and global health at the 19th Congress of the International Federation of Associations of Anatomists (IFAA), in London, UK, from 8/9-8/11/2019.
Dr. Wu chaired the symposium session entitled "International Anatomy Workshop: Connecting Anatomists and Global Health", designed to connect anatomists, scientists, and educators to the field of global health, and to inspire them to work on Global Health projects. The goal of the workshop was to give insight into the breadth of international work that anatomists can be involved in, provide skills and advice related to initiating and maintaining global health projects, and to launch new collaborations via a networking session.
Seven panelists from Brazil, Canada, India, Taiwan, the UK, and the US, provided an overview of different international projects (i.e., educational student exchanges, international faculty teaching, international disaster responses, international work using technology, international art and anatomy projects, and global online repositories), followed by skills instruction, and a subsequent networking session.