Graduate Program Student Publications and Alumni
---
Selected Student Publications
2022
Korobeynikov, V.A., Lyashchenko, A.K., Blanco-Redondo, B., Jafar-Nejad, P., and Shneider, N.A. (2022). Antisense oligonucleotide silencing of FUS expression as a therapeutic approach in amyotrophic lateral sclerosis. Nature Medicine 28, 104-116.
Garretti, F., Monahan, C., Sette, A., Agalliu, D., and Sulzer, D. (2022). T cells, alpha-synuclein and Parkinson disease. Handb Clin Neurol 184, 439-455.
Raab, W.J., Mazzocchi, A., Radice, P., Sahoo, D., Castelli, C., Dalerba, P., Colon Cancer Immunology and Immunotherapy (CCII) study group (2022). A Microsatellite in the Coding Sequence of HLA-A/B Is a Mutation Hotspot in Colon Cancer With Microsatellite Instability. Gastroenterology 162:960-963.
2021
Calvo Fernandez, E., and L.Y. Zhu. (2021). Racing to immunity: Journey to a COVID-19 vaccine and lessons for the future. Br J Clin Pharmacol.
Cho, J.D., Kim, Y.A., Rafikian, E.E., Yang, M., and Santa-Maria, I. (2021). Marked Mild Cognitive Deficits in Humanized Mouse Model of Alzheimer's-Type Tau Pathology. Front Behav Neurosci 15, 634157.
Croce, KR., Yamamoto, A., (2021). Dissolving the complex role aggregation plays in neurodegenerative disease. Movement Disorders. 36:1061-1069.
Qu, X., Kumar, A., and Bartolini, F. (2021). Live imaging of microtubule dynamics at excitatory presynaptic boutons in primary hippocampal neurons and acute hippocampal slices. STAR Protoc 2, 100342.
Tate, T.*, Xiang, T.*, Wobker, S.E., Zhou, M., Chen, X., Kim, H., Batourina, E., Lin, C.S., Kim, W.Y., Lu, C., et al. (2021). Pparg signaling controls bladder cancer subtype and immune exclusion. Nature communications 12, 6160.
Waites, C., Qu, X., and Bartolini, F. (2021). The synaptic life of microtubules. Current opinion in neurobiology 69, 113-123.
Wang, X.S., Menolfi, D., Wu-Baer, F., Fangazio, M., Meyer, S.N., Shao, Z., Wang, Y., Zhu, Y., Lee, B.J., Estes, V.M., et al. (2021). DNA damage-induced phosphorylation of CtIP at a conserved ATM/ATR site T855 promotes lymphomagenesis in mice. PNAS 118.
2020
Ahmad, TR., Higuchi, S., Bertaggia, E., Hung, A., Shanmugarajah, N., Guilz, NC., Gamarra, JR., Haeusler, RA., 2020. Bile acid composition regulates the manganese transporter Slc30a10 in intestine. J Biol Chem 295: 12545-12558.  
Badgley, M.A., Kremer, D.M., Maurer, H.C., DelGiorno, K.E., Lee, H-J., Purohit, V., Sagalovskiy, I.R., Ma, A., Kapilian, J., Firl, C.E.M., Decker, A.R., Sastra., S.A., Palermo, C.F., Andrade, L.R., Sajjakulnukit, P., Zhang, L., Tolstyka, Z.P., Hirschhorn, T., Lamb, C., Liu, T., Gu, W., Seeley, E.S., Stone, E., Georgiou, G., Manor, U., Iuga, A., Wahl, G.M., Stockwell, B.R., Lyssiotis, C.A., and Olive, K.P., 2020. Cysteine depletion induces pancreatic tumor ferroptosis in mice. Science. 368, 85-89.
Crickard, J.B., Moevus, C.J., Kwon, Y., Sung, P., and Greene, E.C. 2020. Rad54 Drives ATP Hydrolysis-Dependent DNA Sequence Alignment during Homologous Recombination. Cell 181, 1380-1394 e1318.
Crowe JL*, Wang XS*, Shao Z, Lee BJ, Zha S. DNA-PKcs phosphorylation at the T2609 cluster alters the repair pathway choice during immunoglobulin class switch recombination. PNAS.  2020 Aug 31:202007455. doi:10.1073/pnas.20074551178.
Gallerani, N., and Au, E., 2020. Loss of Clustered Protocadherin Diversity Alters the Spatial Distribution of Cortical Interneurons in Mice. Cerebral Cortex Communications. 
Higuchi, S., T.R. Ahmad, D.A. Argueta, P.A. Perez, C. Zhao, G.J. Schwartz, N.V. DiPatrizio, and R.A. Haeusler. 2020. Bile acid composition regulates GPR119-dependent intestinal lipid sensing and food intake regulation in mice. Gut. 69:1620-1628.
Lam, N., and Farber, DL., 2020. Engineering antibody therapies for protective immunity. The Journal of Thoracic and Cardiovascular Surgery, 161(4):1358–1361.
Liu, C.*, Tate, T.*, Batourina E., Truschel ST., Potter S., Adam M., Xiang, T., Picard, M., Reiley, M., Schneider, K., Tamargo, M., Lu, C., Chen, X., He, J., Kim, H., Mendelsohn, CL., 2020. Pparg promotes differentiation and regulates mitochondrial gene expression in bladder epithelial cells. Nat Commun. 10, 4589.
Shakri, AR.*, Zhong TJ.*, Ma, W., Coker, C., Kim, S., Calluori, S., Scholze, H., Szabolcs, M., Caffrey, T., Grandgenett, PM., Hollingsworth, MA., Tanji, K., Kluger, MD., Miller, G., Biswas, AK., Acharyya, S., 2020. Upregulation of ZIP14 and Altered Zinc Homeostasis in Muscles in Pancreatic Cancer Cachexia, Cancers,12(1):3. 
Simoes, S.*, Neufeld, J.L.*, Triana-Baltzer, G., Moughadam, S., Chen, E.I., Kothiya, M., Qureshi, Y.H., Patel, V., Honig, L.S., Kolb, H., et al. 2020. Tau and other proteins found in Alzheimer's disease spinal fluid are linked to retromer-mediated endosomal traffic in mice and humans. Science translational medicine 12.
Upadhaya, S., O. Krichevsky, I. Akhmetzyanova, C.M. Sawai, D.R. Fooksman, and B. Reizis. 2020. Intravital Imaging Reveals Motility of Adult Hematopoietic Stem Cells in the Bone Marrow Niche. Cell stem cell. 27:336-345 e334.
Wang, X.S., B.J. Lee, and S. Zha. 2020a. The recent advances in non-homologous end-joining through the lens of lymphocyte development. DNA Repair (Amst). 94:102874.
Wang, X.S., J. Zhao, F. Wu-Baer, Z. Shao, B.J. Lee, O.M. Cupo, R. Rabadan, J. Gautier, R. Baer, and S. Zha. 2020b. CtIP-mediated DNA resection is dispensable for IgH class switch recombination by alternative end-joining. Proceedings of the National Academy of Sciences of the United States of America. 117:25700-25711.
---
Graduate Program Alumni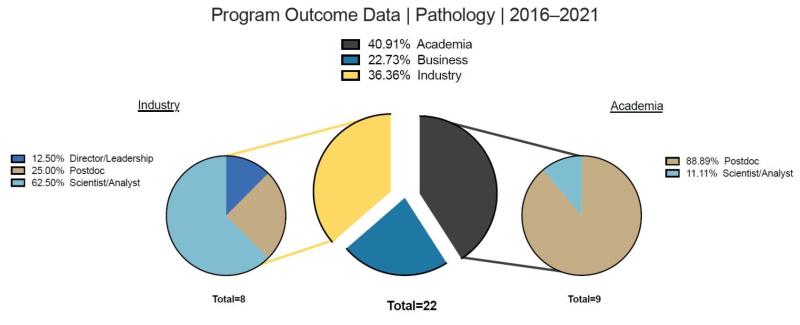 ---