Yueqing Peng, PhD
Assistant Professor of Pathology and Cell Biology in the Institute for Genomic Medicine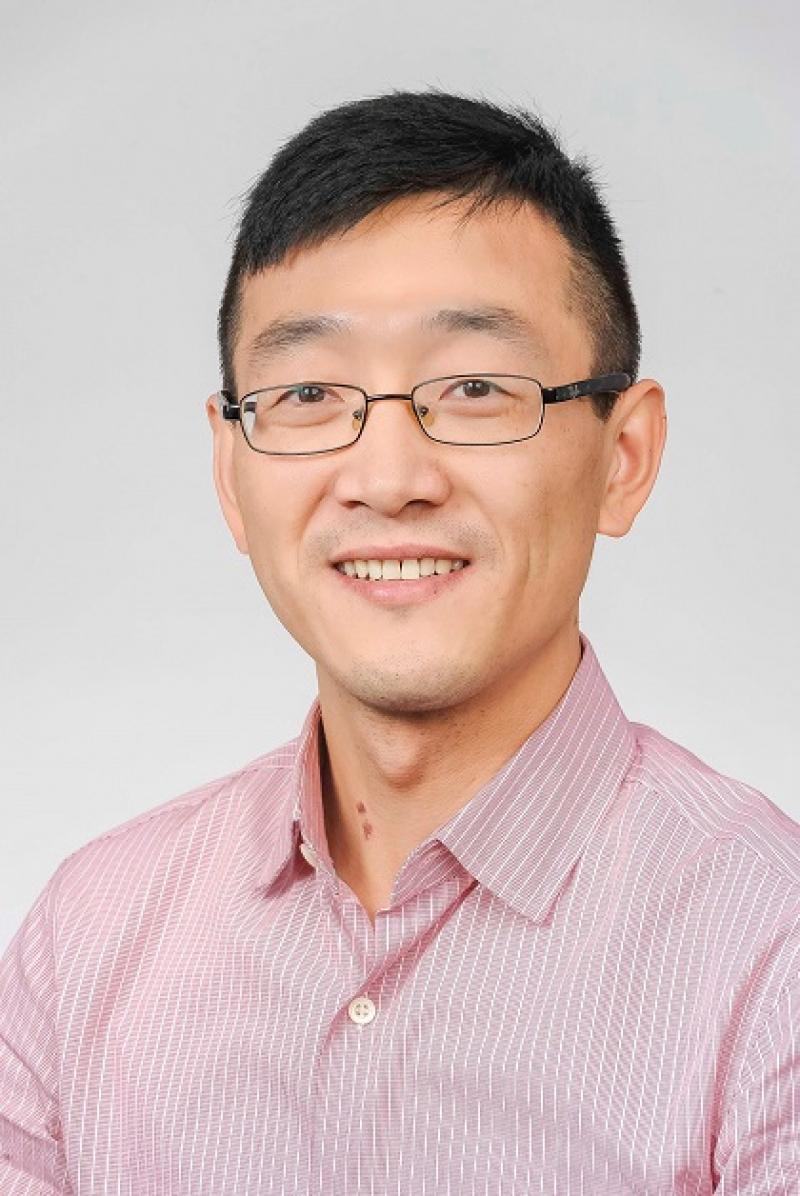 Overview
Academic Appointments
Assistant Professor of Pathology and Cell Biology in the Institute for Genomic Medicine
Credentials & Experience
Education & Training
BS, 2001 Biology, Nanjing University (China)
PhD, 2008 Neurobiology, Chinese Academy of Sciences, Shanghai (China)
Committees, Societies, Councils
2023-present, Member, Sleep Research Society, USA
2022-present, Member, American Epilepsy Society
2012-present, Member, Society for Neuroscience, U.S.A.
Research
Why do we need sleep? How are sleep states initiated, maintained, and ended? How does sleep impact normal brain functions? What roles does sleep play in neuropsychiatric disorders? The goal of our research is to understand the circuit, cellular, and molecular mechanisms underlying sleep regulation in both normal and diseased brains.
We use a multidisciplinary approach including electrophysiology, calcium imaging, optogenetics, chemogenetics, pharmacology, viral-based neural tracing, molecular biology, and mouse genetics to study the neurobiology of sleep. Currently, we aim to 1) dissect brain circuits that control sleep and wakefulness; 2) identify genes and signaling molecules that initiate and maintain sleep; 3) examine how sleep loss affects brain functions and animal behaviors, such as sensory perception, learning, and memory.
In collaboration with other faculty members at Columbia, we are also interested in understanding the relationship between sleep disruption and neurological/psychiatric disorders. Specifically, we focus on epilepsy and mood disorders. We aim to identify common neuropathological mechanisms underlying abnormal sleep and brain diseases.
Research Interests
Epilepsy/Psychiatric Disorders
Learning and Memory
Neurobiology of Sleep
Systems and Circutis
Selected Publications
Teng S*, Zhen F*, McRae BR, Zhu E, Frankel WN, Peng Y. (2022) Sensory regulation of absence seizures in a mouse model of Gnb1 encephalopathy. iScience 25 (11), 105488. doi: 10.1016/j.isci.2022.105488. PMCID: PMC9667301. * co-first author.
Teng S, Zhen F, Wang L, Schalchli JC, Simko J, Chen X, Jin H, Makinson CD, Peng Y. (2022) Control of Non-REM sleep by ventrolateral medulla glutamatergic neurons projecting to the preoptic area. Nature Communications 13, 4748. doi: 10.1038/s41467-022-32461-3. PMCID: PMC9374761.
Shore AN, Colombo S, Tobin WF, Petri S, Cullen ER, Dominguez S, Bostick CD, Beaumont MA, Williams D, Khodagholy D, Yang M, Lutz CM, Peng Y, Gelinas JN, Goldstein DB, Boland MJ, Frankel WN, Weston MC (2020). Reduced GABAergic neuron excitability, altered synaptic connectivity, and seizures in a KCNT1 gain-of-function mouse model of childhood epilepsy. Cell Reports 33(4), 108303.
Wang L, Gillis-Smith S, Peng Y, Zhang J, Chen X, Salzman CD, Ryba NJ, Zuker CS. (2018). The coding of valence and identity in the mammalian taste system. Nature 558(7708), 127-131.
Yarmolinsky DA, Peng Y, Pogorzala LA, Rutlin M, Hoon MA, Zuker CS. (2016) Coding and plasticity in the mammalian thermosensory system. Neuron 92(5), 1079-92.
Peng Y, Gillis-Smith S, Jin H, Tränkner D, Ryba NJ, Zuker CS. (2015). Sweet and bitter taste in the brain of awake behaving animals. Nature 527(7579), 512-5.
Chen X, Gabitto M, Peng Y, Ryba NJ, Zuker CS. (2011). A gustotopic map of taste qualities in the mammalian brain. Science, 333(6047), 1262-6.