Yinghui Mao, PhD
Associate Professor of Pathology & Cell Biology at CUMC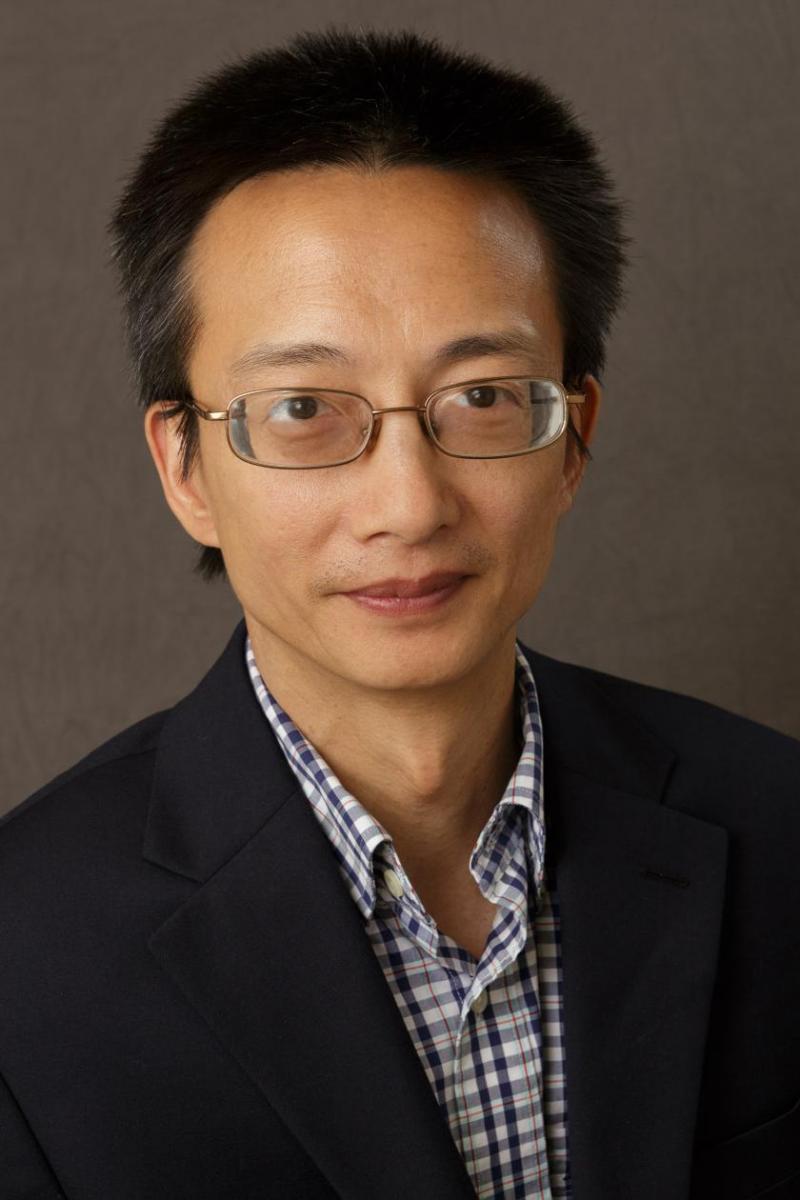 Overview
Dr. Yinghui Mao is an Assistant Dean for Graduate Affairs and an Associate Professor of Pathology & Cell Biology in the College of Physicians and Surgeons where he runs day-to-day management of the Office of Graduate Affairs resolving issues that arise from students and graduate programs. He served as an Assistant Vice-Dean for Research in the Office of the Senior Vice-Dean for Research assisting investigators with extramural grant application preparation as well as planning and creation of new laboratories and research cores in 2017. Prior to joining Columbia administration, Dr. Mao served as a principal investigator to lead an independent academic research group focused on cell biology and cancer research: cell cycle, cell proliferation, cell division, growth control, and cell migration. He taught graduate-level courses on cell biology and mentored numerous postdoctoral fellows, graduate students, undergraduates and high school students. He also served in national and international committees on research and grant reviews.
Dr. Mao is a molecular biologist, biochemist and cell biologist by training with a focus on fundamental problems in cell cycle. Before joining Columbia in 2005, he was a postdoctoral research fellow at the Ludwig Institute for Cancer Research, University of California at San Diego. His postdoctoral work uncovered a novel molecular mechanism responsible for mitotic checkpoint regulation, which depends on the kinetochore interaction with spindle microtubules. Dr. Mao received his PhD in Molecular Genetics from the Ohio State University in 2000 where his work focused on understand the role of Topoisomerases in DNA damage and repair.
Email: ym2183@cumc.columbia.edu
Academic Appointments
Associate Professor of Pathology & Cell Biology at CUMC
Administrative Titles
Assistant Dean for Graduate Affairs
Credentials & Experience
Education & Training
BS, 1990 Bioengineering, Shanghai University of Science and Technology (China)
PhD, 2000 Molecular Genetics, Ohio State University
Honors & Awards
2001 Pete Lopiccola Postdoctoral Fellowship
2004 The Leukemia & Lymphoma Society Special Fellow
2007 Basil O'Connor Starter Scholar, March of Dimes Birth Defects Foundation
2009 American Cancer Society Research Scholar
2010 Irma T. Hirschl & Mnique Weill-Caulier Trusts Reseach Award
Research
Selected Publications
Original Peer Reviewed Articles
Mao, Y., Okada, S., Chang, L.-S., and Muller, M.T. P53 dependence of topoisomerase I recruitment in vivo. Cancer Research 2000, 60: 4538-4543.
Ju, R., Mao, Y., Glick, M.J., Muller, M.T., and Snyder, R.D. Catalytic inhibition of DNA topoisomerase II by sodium azide. Toxicology Letters 2001, 121: 119-126.
Mao, Y., Mehl, I.R., and Muller, M.T. Subnuclear distribution of topoisomerase I is linked to ongoing transcription and p53 status. Proceedings of the National Academy of Sciences, USA 2002, 99: 1235-1240.
Mao, Y. and Muller, M.T. Selective down modulation of topoisomerase I affects DNA repair efficiency. DNA Repair (Amst) 2003, 2: 1115-1126.
Mao, Y., Abrieu, A., and Cleveland, D.W. Activating and silencing the mitotic checkpoint through CENP-E dependent activation/inactivation of BubR1. Cell 2003, 114: 87-98.
Kops, G.J., Kim, Y., Weaver, B.A., Mao, Y., McLeod, I., Yates, J.R., Tagaya, M., and Cleveland, D.W. ZW10 links mitotic checkpoint signaling to the structural kinetochore. The Journal of Cell Biology 2005, 169: 49-60.
Mao, Y., Desai, A., and Cleveland, D.W. Microtubule capture by CENP-E silences mitotic checkpoint signaling. The Journal of Cell Biology 2005, 170: 873-880. Highlighted in Nat Stru Mol Biol and Science STKE.
Zhang, J., Ahmad, S., and Mao, Y. BubR1 and APC/EB1 cooperate to maintain metaphase chromosome alignment. The Journal of Cell Biology 2007, 178: 773-784.
Yardimci, H., van Duffelen, M., Mao, Y., Rosenfeld, S.S., and Selvin, P.R. The mitotic kinesin CENP-E is a processive transport motor. Proceedings of the National Academy of Sciences, USA 2008, 105: 6016-6021.
Zhang, J., Neisa, R., and Mao, Y. Oncogenic APC mutants impair the mitotic checkpoint through direct interaction with Mad2. Molecular Biology of the Cell 2009, 20: 2381-2388.
Cheng, L, Zhang, J., Ahmad, S., Rozier, L., Yu, H., Deng, H., and Mao, Y. Aurora B regulates formin mDia3 in achieving metaphase chromosome alignment. Developmental Cell 2011, 20: 342-352. Previewed in Dev Cell and highlighted in Nat Rev Mol Cell Biol.
Guo, Y., Kim, C., Ahmad, S., Zhang, J., and Mao, Y. CENP-E-dependent BubR1 auto-phosphorylation enhances chromosome alignment and the mitotic checkpoint. The Journal of Cell Biology 2012, 198: 205-217. Highlighted in JCB.
Rozier, L., Guo, Y., Peterson, S., Baer, R., Gautier J., and Mao, Y. The MRN-CtIP pathway is required for metaphase chromosome alignment. Molecular Cell 2013, 49: 1097-1107.
Liu, C., Chuang, J.-Z., Sung, C.-H., and Mao, Y. A dynein independent role of Tctex1 at the kinetochore. Cell Cycle 2015, 14: 1379-1388.
Bongero, D.C., Paoluzzi, L., Marchi, E., Zullo, K.M., Neisa, R., Mao, Y., Escandon, R.D., Wood, K., and O'Connor, O.A. The novel kinesin spindle protein (KSP) Inhibitor SB-743921 exhibits marked activity in in vivo and in vitro in models of aggressive large B-Cell lymphoma. Leukemia & Lymphoma 2015, 56: 2945-2952.
Zullo, K.M., Guo, Y., Cooke, L., Serrano, X.J., Mangone, M., Scotto, L., Amengual, J.E., Mao, Y., Nandakumar, R., Cremers, S., Mahadevan, D., and O'Connor, O.A. Aurora A kinase inhibition selectively synergizes with histone deactylase inhibitor through cytokinesis failure in T-Cell lymphoma. Clinical Cancer Research 2015, 21: 4097 - 4109.
Liu, C. and Mao, Y. Diaphanous formin mDia2 regulates CENP-A levels at centromeres. The Journal of Cell Biology, 2016, 213: 415-424.
Reviews, Chapters and Editorials
Cleveland, D.W., Mao, Y., and Sullivan, K.F. Centromeres and kinetochores: from epigenetics to mitotic checkpoint signaling. Cell 2003, 112: 407-421. Review.
Mao, Y., Varma, D., and Vallee, R.B. Emerging functions of force-producing kinetochore motors. Cell Cycle 2010, 4: 715-719. Review.
Guo, Y., Cheng, L., Ahmad, S., and Mao, Y. Formin mDia3: a novel target for Aurora B kinase. BioArchitecture 2011, 1: 88-90. Perspective.
Cheng, L. and Mao, Y. mDia3-EB1-APC: a connection between kinetochores and microtubule plus ends. Communicative & Integrative Biology 2011, 4: 480-482. Addenda.
Mao, Y. FORMIN a link between kinetochores and microtubule ends. Trends in Cell Biology 2011, 211: 625-629. Opinion article.
Guo, Y., Kim, C.S., and Mao, Y. New insights into the mechanism for chromosome alignment in metaphase. International Review of Cell & Molecular Biology 2013, 303: 237-262. Book chapter.
Liu, C., Taveras, C., Kulukian, A., Ma, R., Ezratty, E., Mao, Y. Meeting report: New York symposium on quantitative biology of the cell. Journal of Cell Science 2016, 129:1525-1529.
Liu, C. and Mao, Y. Formin-mediated epigenetic maintenance of centromere identity. Small GTPase 2016, doi: 10.1080/21541248.2016.1215658. Commentary