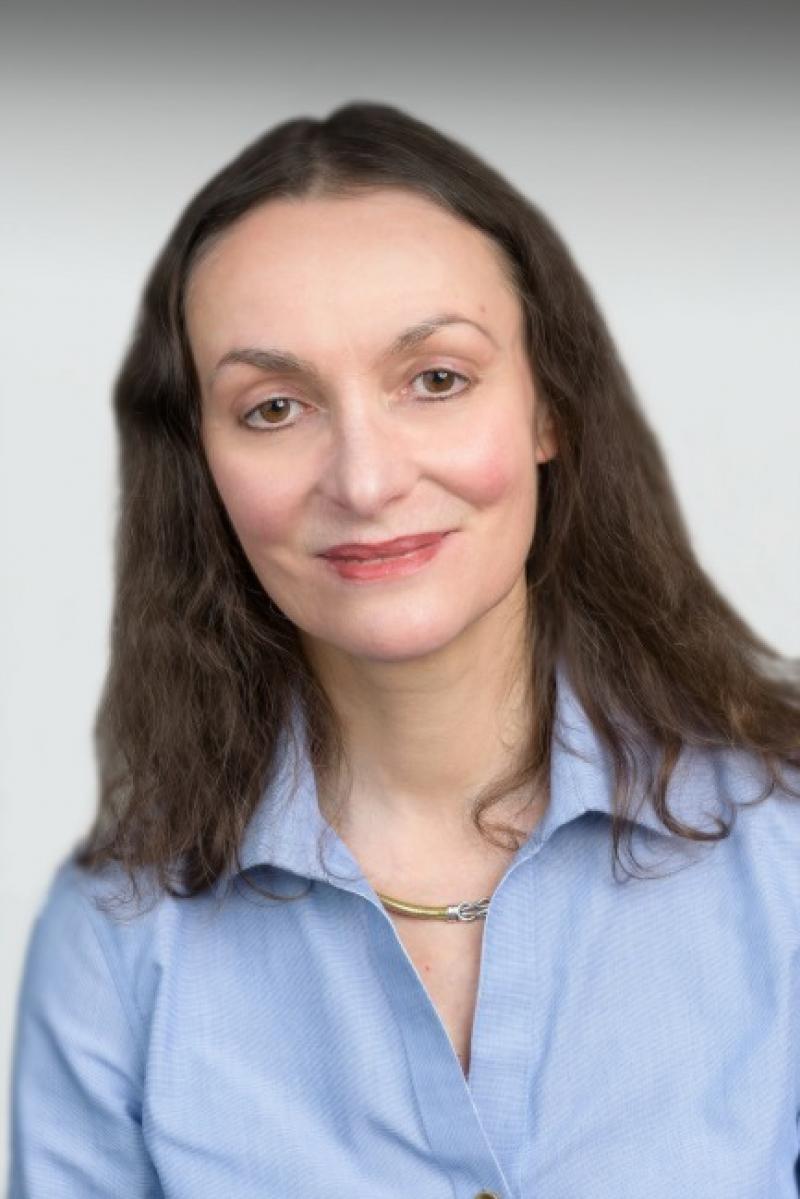 Overview
I direct one of the largest renal pathology laboratories in the country, which processes approximately 4800 renal biopsies annually. My major research interests are mechanisms of glomerular and tubulointerstitial injury in podocytopathies, immune mediated glomerulonephritis, and toxic tubulopathies. I am interested in how pathologic forms of injury manifest clinically, the pathogenetic mechanisms governing distinct morphologic patterns of injury, and how disease biomarkers can inform treatment and outcome in the individual patient. My basic research has focused primarily on mechanisms of podocyte dysregulation, injury and depletion in primary and secondary forms of FSGS and how such dysregulation promotes progressive CKD. My work in animal models has characterized molecular mechanisms of podocyte injury in HIVAN, primary FSGS and diabetic nephropathy.
My large renal biopsy practice has facilitated my group's discovery and characterization of new glomerulopathies and emerging forms of drug toxicity, such as IgA-dominant post-staphylococcal glomerulonephritis, proliferative glomerulonephritis with monoclonal IgG deposits, smoking-related glomerulopathy, phosphate nephropathy and the nephrotoxicity of bisphosphonates and anabolic steroids. My laboratory's discovery of CKD following phosphate-based bowel cleansing for screening colonoscopy and FSGS following anabolic steroid abuse were the subject of feature articles in the Science and Sports sections of the New York Times.
In addition to my clinical practice and research, I am deeply committed to education. I have published over 400 peer-reviewed papers and 80 book chapters, and have co-edited 6 textbooks of renal pathology, including the latest edition of Heptinstall's Pathology of the Kidney. For the past 3 decades, I have organized and directed the annual Columbia postgraduate course "Renal Biopsy in Medical Diseases of the Kidney", which is attended by approximately 200 international registrants per year. I lecture regularly in symposia and courses at annual meeting of the ASN, WCN and USCAP and have trained approximately 20 fellows, many of whom now direct their own renal pathology laboratories at major medical centers.
Email: vdd1@cumc.columbia.edu
Areas of Expertise / Conditions Treated
Renal Pathology
Transplantation Pathology
Academic Appointments
Professor of Pathology at NewYork-Presbyterian/Columbia University Medical Center
Administrative Titles
Director, Renal Pathology Division
Hospital Affiliations
NewYork-Presbyterian / Columbia University Irving Medical Center
Schedule an Appointment
Connect Patient Portal
For existing patients, login to make an appointment, view documentation or contact your care provider.
Insurance Accepted
Cigna
EPO
Great West (National)
HMO
POS
PPO
Emblem/GHI
Medicare Managed Care
PPO
Emblem/HIP
ConnectiCare
EPO
Essential Plan
HMO
Medicaid Managed Care
Medicare Managed Care
POS
PPO
Select Care (Exchange)
Vytra
Medicare
Railroad
Traditional Medicare
UnitedHealthcare
Columbia University Employee Plan
Compass (Exchange)
Empire Plan
HMO
Medicare Managed Care
POS
PPO
*Please contact the provider's office directly to verify that your particular insurance is accepted.
Credentials & Experience
Education & Training
Residency: Columbia Presbyterian Medical Center
Fellowship: National Kidney Foundation
Honors & Awards
1975 Phi Beta Kappa, Summa cum Laude, Yale College
1979 Alpha Omega Alpha Medical Honor Society, NYU School of Medicine
1993, 2012 Program Committee, American Society of Nephrology
1994-1996 Postgraduate Education Committee, American Society of Nephrology
1996 President, Renal Pathology Society
2000 Jacob Churg Award, Renal Pathology Society
2006 Association of American Physicians
2007 Teacher of the Year, Columbia University Medical School class of 2009
2008 Teacher of the Year, Columbia University Medical School class of 2010
1998-2001 Editorial Board, American Journal of Kidney Diseases
1999-present Editorial Board, Journal of the American Society of Nephrology
2007-present Editorial Board, Kidney International
Research
My translational research has focused primarily on FSGS, including characterization of the histologic variants, how they differ in clinical presentation and response to therapy, and how they reflect different pathogeneses. I organized the first consensus classification of FSGS morphologic subtypes, often referred to as the "Columbia Classification". As the lead pathologist in the NIH-sponsored FSGS-CT, I was able to confirm in an independent cohort of steroid-resistant children and young adults my earlier observations in Columbia cohorts that tip variant has the best outcome and collapsing variant the worst outcome in primary FSGS. Taken together, my work has contributed to the current view that FSGS is not a single disease, but a group of clinical-pathologic syndromes, and validates the clinical importance of identifying distinct FSGS disease subsets.
As an extension of my clinical observations in FSGS histologic variants, I sought to characterize how podocytes become dysregulated, lose maturity markers and eventually fail, leading to podocyte depletion as central mediator of FSGS. Using transcriptional profiling of microdissected glomeruli in human renal biopsies, we demonstrated podocyte dedifferentiation and expansion of stem cell and parietal cell compartments in variants of FSGS, but not minimal change disease. One of the most widely studied animal models of FSGS is adriamycin nephropathy, which is highly strain-dependent. My colleagues and I discovered a mutation in Prkdc, a member of the DNA break repair machinery, as the basis for genetic susceptibility to adriamycin nephropathy in Balb/c mice. This observation demonstrates the importance of protective mechanisms against genotoxic stress in podocytes, which lack the ability to repair by cell division. In an animal model of collapsing FSGS, we demonstrated the roles of telomerase and Wnt signaling in podocyte cell cycle dysregulation. Because podocytes are long-lived cells, they are particularly vulnerable to mitochondrial injury via oxidative stress. In our studies of mitochondrial dysfunction in FSGS, we identified the role of endothelial-podocyte cross-talk, whereby podocyte release of endothelin-1 promotes endothelial oxidative stress and podocyte apoptosis through activation of TGFβ signaling.
My early clinical-pathologic descriptions and translational studies showing podocyte dysregulation in HIVAN led to my highly productive 15-year collaboration as Core Pathologist in the NIH-sponsored PPG studying HIVAN pathogenesis. Our group demonstrated the ability of HIV virus to directly infect renal epithelial cells, including podocytes, parietal cells and tubular cells, using in situ DNA PCR (performed in my laboratory) and in situ RNA hybridization (performed in Dr. Paul Klotman's laboratory). Using laser capture microdissection of renal tubules coupled with HIV quasispecies analysis, we demonstrated the ability of HIV virus to replicate and evolve in kidney epithelia as a separate compartment from peripheral blood. Our group went on to show how nef and vpr expression by renal epithelia causes the pathologic features of HIVAN by dysregulation of host genes governing cell cycle and differentiation. The studies in humans were coupled with parallel studies in the Tg26 HIV transgenic mice and other genetically engineered mouse models.
Grants
5 R01 GM067081-05 (Lee) 12/01/2011-03/31/2017
NIH/NIGMS Mechanism of Renal Protection With Volatile Anesthetics
Role: Co-Invest
5R01 DK058547-07 (Lee) 12/01/2011-05/31/2017
NIH/NIDDK Renal Protection with A1 Adenosine Receptors
Role: Co-Invest
5PO1DK056492-16S2 (Klotman) 08/1/2016 – 07/31/2017
NIH/NIDDK The Pathogenesis of HIV-Associated Nephropathy
Role: PI Core B
1 UM1 DK100876-01 (Gharavi) 09/06/2013-05/31/2018
NIH/NIDDK
Advancing Clinical Research in Primary Glomerular Diseases
Role: Co-Invest
1R01MD009223-01 (Multi-PI: Gharavi & Bomback) 07/1/2014 – 06/30/2019
NIH/NIMHD
Ancestry, Genetic Risk and Health Disparities in Immune-Mediated Nephritis
Role: Co-Invest
Dept. of the Army – USAMRAA (Gharavi) 07/01/2016 – 06/30/2019
Grant number: PR151419
Title: "Multispecies, integrative GWAS for focal segmental glomerulosclerosis"
Role: Co-Invest
1R24DK103032-01 (Schmidt) 08/01/2014/-07/31/2019
NIH
Targeting RAGE-mDia1 in Diabetic Complications: Mechanisms & Therapeutics
Role: Co-Invest
1R01DK106436-01A1 (Winchester) 01/25/2016 – 12/31/2019
NIH/NIDDK
Significance of Intrarenal T Cells in SLE Nephritis
Role: Co-Invest
R01 DK109544-01A1 (Lee) 04/01/2017-03/31/2022
NIH
Paneth cells and acute kidney injury
Role: Co-Invest
Pending:
NIH (Schmidt) 07/01/2017-06/30/2020
RAGE/Diaph1, Diabetes, and Kidney Disease: Mechanisms and Novel Therapeutic Strategies
Role: Co-Invest
NIH (Klotman and He) 08/01/2016-07/31/2021
Long-term Consequences of HIV in the Kidney
Role: P.I. Core B
NIH (Lee) 12/01/2017 – 01/31/2022
R01DK115694-01
Peptidylarginine deiminase-4 and acute kidney injury
Role: Co-Invest
Selected Publications
D'Agati VD, Kaskel FJ, Falk RJ. Focal segmental glomerulosclerosis. N Engl J Med. 2011 Dec 22;365(25):2398-411.PMID: 22187987
D'Agati VD, Chagnac A, de Vries AP, Levi M, Porrini E, Herman-Edelstein M, Praga M: Obesity-related glomerulopathy: clinical and pathologic characteristics and pathogenesis, Nat Rev Nephrol 12: 453-471, 2016.
Kambham N, Markowitz GS, Valeri AM, Lin J, D'Agati VD. Obesity-related glomerulopathy: an emerging epidemic. Kidney Int. 2001 Apr;59(4):1498-509. PMID: 11260414
D'Agati VD, Fogo AB, Bruijn JA, Jennette JC. Pathologic classification of focal segmental glomerulosclerosis: a working proposal. Am J Kidney Dis. 2004 Feb;43(2):368-82. PMID: 14750104
D'Agati VD, Alster JM, Jennette JC, Thomas DB, Pullman J, Savino DA, Cohen AH, Gipson DS, Gassman JJ, Radeva MK, Moxey-Mims MM, Friedman AL, Kaskel FJ, Trachtman H, Alpers CE, Fogo AB, Greene TH, Nast CC. Association of histologic variants in FSGS clinical trial with presenting features and outcomes. Clin J Am Soc Nephrol. 2013 Mar;8(3):399-406. PMID: 23220425
Nasr SH, Fidler ME, Valeri AM, Cornell LD, Sethi S, Zoller A, Stokes MB, Markowitz GS, D'Agati VD: Postinfectious glomerulonephritis in the elderly. J Am Soc Nephrol. 2011 Jan;22(1):187-95. PMID: 21051737
Nasr SH, Satoskar A, Markowitz GS, Valeri AM, Appel GB, Stokes MB, Nadasdy T, D'Agati VD. Proliferative glomerulonephritis with monoclonal IgG deposits. J Am Soc Nephrol. 2009 Sep;20(9):2055-64. PMID: 19470674
Markowitz GS, Stokes MB, Radhakrishnan J, D'Agati VD. Acute phosphate nephropathy following oral sodium phosphate bowel purgative: an underrecognized cause of chronic renal failure. J Am Soc Nephrol. 2005 Nov;16(11):3389-96. PMID: 16192415
Herlitz LC, Markowitz GS, Farris AB, Schwimmer JA, Stokes MB, Kunis C, Colvin RB, D'Agati VD. Development of focal segmental glomerulosclerosis after anabolic steroid abuse. J Am Soc Nephrol. 2010 Jan;21(1):163-72.PMID: 19917783
Hodgin JB, Borczuk AC, Nasr SH, Markowitz GS, Nair V, Martini S, Eichinger F, Vining C, Berthier CC, Kretzler M, D'Agati VD. A molecular profile of focal segmental glomerulosclerosis from formalin-fixed, paraffin-embedded tissue. Am J Pathol. 2010 Oct;177(4):1674-86. PMID: 20847290
Papeta N, Zheng Z, Schon EA, Brosel S, Altintas MM, Nasr SH, Reiser J, D'Agati VD, Gharavi AG. Prkdc participates in mitochondrial genome maintenance and prevents Adriamycin-induced nephropathy in mice. J Clin Invest. 2010 Nov;120(11):4055-64. PMID: 20978358
Shkreli M, Sarin KY, Pech MF, Papeta N, Chang W, Brockman SA, Cheung P, Lee E, Kuhnert F, Olson JL, Kuo CJ, Gharavi AG, D'Agati VD, Artandi SE. Reversible cell-cycle entry in adult kidney podocytes through regulated control of telomerase and Wnt signaling. Nat Med. 2011 Dec 4;18(1):111-9. PMID: 22138751
Daehn I, Casalena G, Zhang T, Shi S, Fenninger F, Barasch N, Yu L, D'Agati V, Schlondorff D, Kriz W, Haraldsson B, Bottinger EP. Endothelial mitochondrial oxidative stress determines podocyte depletion in segmental glomerulosclerosis. J Clin Invest. 2014 Apr;124(4):1608-21.PMID: 24590287
D'Agati V, Suh JI, Carbone L, Cheng JT, Appel G Pathology of HIV-associated nephropathy: a detailed morphologic and comparative study. Kidney Int. 1989 Jun;35(6):1358-70. PMID: 2770114
Marras D, Bruggeman LA, Gao F, Tanji N, Mansukhani MM, Cara A, Ross MD, Gusella GL, Benson G, D'Agati VD, Hahn BH, Klotman ME, Klotman PE. Replication and compartmentalization of HIV-1 in kidney epithelium of patients with HIV-associated nephropathy. Nat Med. 2002 May;8(5):522-6. PMID: 11984599
Global Health Activities
Member, KDIGO C3 Glomerulopathy working group
Pathology Chair, KDIGO HIVAN working group
Member and Organizer, Pathology Consensus Committee for Classification of Lupus nephritis
Member and Organizer, Pathology Consensus Committee for Classication of Focal Segmental Glomerulosclerosis
Member, Consensus Committee for Classification of C3 Glomerulopathy
Member, Oxford Classification of IgA nephropathy