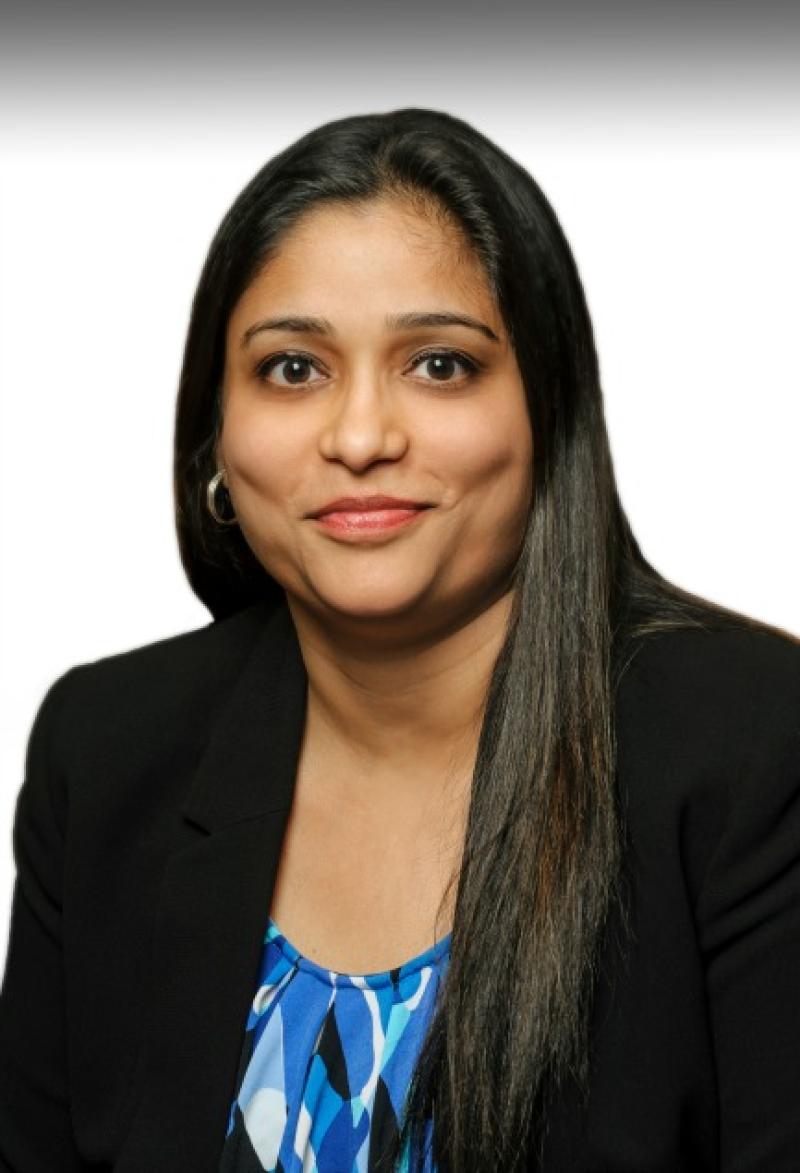 Overview
Academic Appointments
Associate Professor of Pathology and Cell Biology at CUMC
Administrative Titles
Assistant Director, Laboratory of Personalized Genomic Medicine
Assistant Director, Genetics Laboratory
Director, Laboratory Genetics and Genomics Fellowships
Schedule an Appointment
Connect Patient Portal
For existing patients, login to make an appointment, view documentation or contact your care provider.
Credentials & Experience
Committees, Societies, Councils
American Society of Human genetics
American Cytogenetics Conference
American College of Medical Genetics
Research
I am interested in the identification of the molecular basis of genetically heterogeneous disorders (like autism) and the translation of new genetic technologies into the diagnostic arena to help provide improved patient care.
Selected Publications
Kushary ST, Revah-Politi A, Barua S, Ganapathi M, Accogli A, Aggarwal V, Brunetti-Pierri N, Cappuccio G, Capra V, Fagerberg CR, Gazdagh G, Guzman E, Hadonou M, Harrison V, Havelund K, Iancu D, Kraus A, Lippa NC, Mansukhani M, McBrian D, McEntagart M, Pacio-Míguez M, Palomares-Bralo M, Pottinger C, Ruivenkamp CAL, Sacco O, Santen GWE, Santos-Simarro F, Scala M, Short J, Sørensen KP, Woods CG; DDD Study; TUDP Consortium, Anyane Yeboa K. ZTTK syndrome: Clinical and molecular findings of 15 cases and a review of the literature Am J Med Genet A. 2021 Dec;185(12):3740-3753 (PMID: 34331327).
Halie J. May, Jaehoon Jeong, Anya Revah-Politi, Julie S. Cohen, Anna Chassevent, Julia Baptista, Evan H. Baugh, Louise Bier, Armand Bottani, Maria Teresa Carminho A. Rodrigues, Charles Conlon, Joel Fluss, Michel Guipponi, Chong Ae Kim, Naomichi Matsumoto, Richard Person, Michelle Primiano, Julia Rankin, Marwan Shinawi, Constance Smith-Hicks, Aida Telegrafi, Samantha Toy, Yuri Uchiyama, Vimla Aggarwal, David B. Goldstein, Katherine W. Roche, and Kwame Anyane-Yeboa. Truncating variants in the SHANK1 gene are associated with a spectrum of neurodevelopmental disorders Genet Med. 2021 Oct;23(10):1912-1921 (PMID: 34113010).
Gerarda Cappuccio, Camilla Ceccatelli Berti, Enrico Baruffini, Jennifer Sullivan, Vandana Shashi, Tamison Jewett, Tara Stamper, Silvia Maitz, Francesco Canonico, Anya Revah-Politi, Gabriel S. Kupchik, Kwame Anyane-Yeboa, Vimla Aggarwal, Andreas Benneche, Felice D'Arco, Cesar Augusto Alves, Adeline Vanderver, Daniela Longo, Enrico Bertini, Annalaura Torella, Vincenzo Nigro, Telethon Undiagnosed Diseases Program, Alessandra D'Amico, Marjo S. van der Knaap, Paola Goffrini, and Nicola Brunetti-Pierri. Bi-allelic KARS1 pathogenic variants affecting functions of cytosolic and mitochondrial isoforms are associated with a progressive and multi-system disease. Human Mutation 2021 Jun;42(6):745-761 (PMID: 33942428).
Halie J. May, Jennifer A. Fasheun, Jennifer M. Bain J, Evan H. Baugh, Louise E. Bier, Anya Revah-Politi, NYP/CUIMC Genomics Team, David P. Roye Jr, David B. Goldstein, Jason B. Carmel. Genetic Testing in Individuals with cerebral palsy. Developmental Medicine and Child Neurology 2021 Dec;63(12):1448-1455 (PMID: 34114234).
Julie C. Van De Weghe, Jessica L. Giordano, Inge B. Mathijssen, Majid Mojarrad, Dorien Lugtenberg, Caitlin V. Miller, Jennifer C. Dempsey, Elizabeth van Leeuwen, Eva Pajkrt, Caroline C. W. Klaver, Henry Houlden, Atieh Eslahi, University of Washington Center for Mendelian Genomics, Michael J. Bamshad, Deborah A. Nickerson, Vimla S. Aggarwal, Bert de Vries, Reza Maroofian, Dan Doherty. TMEM218 dysfunction causes ciliopathies, including Joubert and Meckel syndromes. Human Genetics and Genomics Advances 2021 Jan 14;2(1):100016 (PMID: 33791682).
Verberne EA, Goh S, England J, van Ginkel M, Rafael-Croes L, Maas S, Polstra A, Zarate YA, Bosanko KA, Pechter KB, Bedoukian E, Izumi K, Chaudhry A, Robin NH, Boothe M, Lippa NC, Aggarwal V, De Vivo DC, Lehman A, Study C, Stockler S, Bruel AL, Isidor B, Lemons J, Rodriguez-Buritica DF, Richmond CM, Stark Z, Agrawal PB, Kooy RF, Meuwissen MEC, Koolen DA, Pfundt R, Lieden A, Anderlid BM, Glatz D, Mannens MMAM, Bakshi M, Mallette FA, van Haelst MM, Campeau PM. JARID2 haploinsufficiency is associated with a clinically distinct neurodevelopmental syndrome. Genet Med. 2021 Feb;23(2):374-383 (PMID: 33077894).
Weng PL, Majmundar AJ, Khan K, Lim TY, Shril S, Jin G, Musgrove J, Wang M, Ahram DF, Aggarwal VS, Bier LE, Heinzen EL, Onuchic-Whitford AC, Mann N, Buerger F, Schneider R, Deutsch K, Kitzler TM, Klämbt V, Kolb A, Mao Y, Moufawad El Achkar C, Mitrotti A, Martino J, Beck BB, Altmüller J, Benz MR, Yano S, Mikati MA, Gunduz T, Cope H, Shashi V; Undiagnosed Diseases Network, Trachtman H, Bodria M, Caridi G, Pisani I, Fiaccadori E, AbuMaziad AS, Martinez-Agosto JA, Yadin O, Zuckerman J, Kim A; UCLA Clinical Genomics Center, John-Kroegel U, Tyndall AV, Parboosingh JS, Innes AM, Bierzynska A, Koziell AB, Muorah M, Saleem MA, Hoefele J, Riedhammer KM, Gharavi AG, Jobanputra V, Pierce-Hoffman E, Seaby EG, O'Donnell-Luria A, Rehm HL, Mane S, D'Agati VD, Pollak MR, Ghiggeri GM, Lifton RP, Goldstein DB, Davis EE, Hildebrandt F, Sanna-Cherchi S. De novo TRIM8 variants impair its protein localization to nuclear bodies and cause developmental delay, epilepsy, and focal segmental glomerulosclerosis. Am J Hum Genet. 2021 Feb 4;108(2):357-367 (PMID: 33508234).
Rasouly HM, Aggarwal V, Bier L, Goldstein DB, Gharavi AG. Cases in Precision Medicine: Genetic Testing to Predict Future Risk for Disease in a Healthy Patient. Ann Intern Med. 2021 Jan 19 (PMID: 33460345).
Povysil G, Chazara O, Carss KJ, Deevi SVV, Wang Q, Armisen J, Paul DS, Granger CB, Kjekshus J, Aggarwal V, Haefliger C, Goldstein DB. Assessing the Role of Rare Genetic Variation in Patients with Heart Failure. JAMA Cardiol. 2021 Apr 1;6(4):379-386 (PMID: 33326012).
Stanley KE, Giordano J, Thorsten V, Buchovecky C, Thomas A, Ganapathi M, Liao J, Dharmadhikari AV, Revah-Politi A, Ernst M, Lippa N, Holmes H, Povysil G, Hostyk J, Parker CB, Goldenberg R, Saade GR, Dudley DJ, Pinar H, Hogue C, Reddy UM, Silver RM, Aggarwal V, Allen AS, Wapner RJ, Goldstein DB. Causal Genetic Variants in Stillbirth. N Engl J Med. 2020 Sep 17;383(12):1107-1116 (PMID: 32786180).
Nestor JG, Marasa M, Milo-Rasouly H, Groopman EE, Husain SA, Mohan S, Fernandez H, Aggarwal VS, Ahram DF, Vena N, Bogyo K, Bomback AS, Radhakrishnan J, Appel GB, Ahn W, Cohen DJ, Canetta PA, Dube GK, Rao MK, Morris HK, Crew RJ, Sanna-Cherchi S, Kiryluk K, Gharavi AG. Pilot Study of Return of Genetic Results to Patients in Adult Nephrology. Clin J Am Soc Nephrol. 2020 May 7;15(5):651-664 (PMID: 32299846).
Petrovski S#, Aggarwal V#, Giordano JL, Stosic M, Wou K, Bier L, Spiegel E, Brennan K, Stong N, Jobanputra V, Ren Z, Zhu X, Mebane C, Nahum O, Wang Q, Kamalakaran S, Malone C, Anyane-Yeboa K, Miller R, Levy B, Goldstein DB, Wapner RJ. Whole-exome sequencing in the evaluation of fetal structural anomalies: a prospective cohort study. Lancet. 2019 Feb 23;393(10173):758-767 (PMID: 30712878).
Groopman EE, Marasa M, Cameron-Christie S, Petrovski S, Aggarwal VS, Milo-Rasouly H, Li Y, Zhang J, Nestor J, Krithivasan P, Lam WY, Mitrotti A, Piva S, Kil BH, Chatterjee D, Reingold R, Bradbury D, DiVecchia M, Snyder H, Mu X, Mehl K, Balderes O, Fasel DA, Weng C, Radhakrishnan J, Canetta P, Appel GB, Bomback AS, Ahn W, Uy NS, Alam S, Cohen DJ, Crew RJ, Dube GK, Rao MK, Kamalakaran S, Copeland B, Ren Z, Bridgers J, Malone CD, Mebane CM, Dagaonkar N, Fellström BC, Haefliger C, Mohan S, Sanna-Cherchi S, Kiryluk K, Fleckner J, March R, Platt A, Goldstein DB, Gharavi AG. Diagnostic Utility of Exome Sequencing for Kidney Disease. N Engl J Med. 2019 Jan 10;380(2):142-151 (PMID: 30586318).
Hemati P, Revah-Politi A, Bassan H, Petrovski S, Bilancia CG, Ramsey K, Griffin NG, Bier L, Cho MT, Rosello M, Lynch SA, Colombo S, Weber A, Haug M, Heinzen EL, Sands TT, Narayanan V, Primiano M, Aggarwal VS, Millan F, Sattler-Holtrop SG, Caro-Llopis A, Pillar N, Baker J, Freedman R, Kroes HY, Sacharow S, Stong N, Lapunzina P, Schneider MC, Mendelsohn NJ, Singleton A, Loik Ramey V, Wou K, Kuzminsky A, Monfort S, Weiss M, Doyle S, Iglesias A, Martinez F, Mckenzie F, Orellana C, van Gassen KLI, Palomares M, Bazak L, Lee A, Bircher A, Basel-Vanagaite L, Hafström M, Houge G, Goldstein DB, Anyane-Yeboa K. Refining the phenotype associated with GNB1 mutations: Clinical data on 18 newly identified patients and review of the literature. Am J Med Genet A. 2018 Nov;176(11):2259-2275 (PMID: 30194818).
De novo variants in the alternative exon 5 of SCN8A cause epileptic encephalopathy. Genet Med. 2018 Feb;20(2):275-281 (PMID: 29121005).
Revah-Politi A, Ganapathi M, Bier L, Cho MT, Goldstein DB, Hemati P, Iglesias A, Juusola J, Pappas J, Petrovski S, Wilson AL, Aggarwal VS*, Anyane-Yeboa K*. Loss-of-function variants in NFIA provide further support that NFIA is a critical gene in 1p32-p31 deletion syndrome: A four patient series. Am J Med Genet A. 2017 Dec;173(12):3158-3164 (PMID: 28941020).
Sireci AN, Aggarwal VS, Turk AT, Gindin T, Mansukhani MM, Hsiao SJ. Clinical Genomic Profiling of a Diverse Array of Oncology Specimens at a Large Academic Cancer Center: Identification of Targetable Variants and Experience with Reimbursement. J Mol Diagn. 2017 Mar;19(2):277-287 (PMID: 28024947).
Levy B, Sigurjonsson S, Pettersen B, Maisenbacher MK, Hall MP, Demko Z, Lathi RB, Tao R, Aggarwal V, Rabinowitz M. Genomic imbalance in products of conception: single-nucleotide polymorphism chromosomal microarray analysis. Obstet Gynecol. 2014 Aug;124(2 Pt 1):202-9 (PMID: 25004334).
Rena J. Vanzo, Megan M. Martin, Mallory R. Sdano, Kathie Teta, Vimla Aggarwal and Sarah South. SNX8: A Candidate Gene for 7p22 Cardiac Malformations Including Tetralogy of Fallot. Am J Med Genet A. 2013 Dec 5.
Ronald J. Wapner, Elizabeth A. Thom, Christine M. Eng, Brynn Levy, Christa Lese Martin, Lisa G. Shaffer, Thomas Scholl, Lawrence D. Platt, Daniel Saltzman, William A. Grobman, Susan Klugman, Vimla S. Aggarwal, Arthur L. Beaudet, Allen N. Lamb, David H. Ledbetter, Joe Leigh Simpson, Julia M. Zachary, Melissa Savage, Blake C. Ballif, Brian Bunke, Odelia Nahum, Ankita Patel, Kimberly McCall and Laird Jackson for the NICHD Prenatal Microarray Study Group. A Prospective Blinded Comparison of Chromosomal Microarray with Conventional Karyotyping for Prenatal Diagnosis. New England Journal of Medicine, 2012 Dec 6;367(23):2175-84.
Kotsinas A, Aggarwal V, Tan EJ, Levy B, Gorgoulis VG. PIG3: A novel link between oxidative stress and DNA damage response in cancer. Cancer Letters. 2011 Dec 14.
Hong Yang, Dong Wang, Kristin Engelstad, Leslie Bagay, Ying Wei, Michael Rotstein, Vimla Aggarwal, Brynn Levy, Lijiang Ma, Wendy K. Chung and Darryl C. De Vivo. Glut1 Deficiency Syndrome and Erythrocyte Glucose Uptake Assay. Ann Neurol. 2011 Dec; 70(6):996-1005.