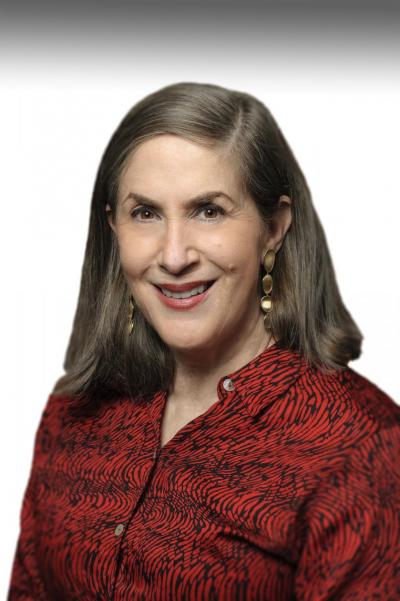 Overview
Academic Appointments
Professor of Pathology & Cell Biology at CUMC
Administrative Titles
Course Director, Clinical Gross Anatomy
Director, Anatomical Donor Program
Associate Medical Director, Simulation Center
Dr. Paulette Bernd was recruited in 2008 as a Professor by Columbia's Department of Pathology and Cell Biology to lead and transform the Gross Anatomy course and integrate it into the new curriculum. She has a long history with and affection for Columbia since earning her PhD here. Before leaving her prior position after 21 years at Downstate Medical Center, she was honored by the State University of New York as a Distinguished Teaching Professor for her innovative teaching and curriculum for gross anatomy at the medical school.
Since arriving at Columbia, Dr. Bernd has transformed the Gross Anatomy course, making it one of the most popular courses at the medical school. The new course stresses teamwork and problem based active learning, while focusing on integrating multimodal clinical imaging with anatomical dissection. The centerpiece of the course is a media rich interactive electronic dissection manual created by Dr. Bernd for the Columbia course; it includes student friendly instructions, step-wise images of real dissections, an integrated hypertext glossary and visual quizzes. The dissection manual was featured in the Wall Street Journal.
Most recently, Dr. Bernd introduced interactive computer modules to enhance the small group problem based non-dissection sessions. These sessions utilize clinical cases that include patient videos and relevant imaging to highlight anatomical principles and objectives. She also added hands on ultrasound training to reinforce, three-dimensional imaging, the anatomical structures and relationships in a live patient. For future use, Dr. Bernd is currently implementing a new plastination facility in the Department of Pathology and Cell Biology to enable the production of permanent anatomical models that will augment the students' ability to integrate the three-dimensional structures they are learning.
The Gross Anatomy student experience has improved by orders of magnitude in the new Vagelos Education Center. Dr. Bernd was a key member of the design team and personally oversaw the design and outfitting of the high tech and state-of-the-art anatomy and surgical skills laboratories.
Dr. Bernd is an active member of the American Association of Anatomists and co-hosted its 2016 regional meeting in New York at Columbia University. She is also a member of the Anatomical Committee of the Associated Medical Schools of New York and the American Association of Clinical Anatomists.
Dr. Bernd earned an undergraduate degree in Biology from Colgate University and a Ph.D. in Anatomy and Cell Biology from Columbia University. Dr. Bernd has researched the role of neurotrophins during development for over twenty years, publishing more than 30 peer-reviewed papers and contributing chapters to five books. She has mentored five doctoral students.
Email: pb106@cumc.columbia.edu
Credentials & Experience
Education & Training
AB, 1975 Biology, Colgate University
PhD, 1980 Anatomy/Pharmacology, Columbia University Graduate School of Arts and Sciences, NY
Honors & Awards
HONORS & AWARDS:
2002-2003; Outstanding Educator of the Year of the Pre-Clinical Faculty (SUNY Downstate)
2007; Distinguished Teaching Professorship (conferred by the SUNY Board of Trustees)
2010; Distinguished Lecturer of the Year awarded by the P&S Class of 2013
2011; Finalist, Columbia Presidential Teaching Award (school-wide)
2013; Excellence in Medical Education Award; Best Short Communication in Pre-Clerkship Undergraduate Medical Education; Northeast Group of Educational Affairs (AAMC subgroup)
2013; Admitted to the Virginia Apgar Academy of Medical Educators of Columbia University College of Physicians & Surgeons
2015; Finalist, Columbia Presidential Teaching Award (school-wide)
2016; Inducted into Omicron Kappa Upsilon, the national dental honor society, by the College of Dental Medicine
Research
Selected Publications
MEDIA COVERAGE:
Columbia Medicine Online Extras, "The New Anatomy: Impressions of a First-Year Medical Student"; April 2010; http://www.cumc.columbia.edu/psjournal/columns/april-2010-perspectives-class-2013
Columbia University College of Physicians & Surgeons website, News, "Essential Art for Medical Students"; December 20, 2010; http://ps.columbia.edu/news/essential-art-medical-students
Columbia University College of Physicians & Surgeons website, News, "A New Take on Gross Anatomy"; May 30th, 2012; http://ps.columbia.edu/news/new-take-gross-anatomy
Voice of America, "Med Students Honor 'First Patient' Body Donors"; Adam Phillips; May 28th, 2013; http://www.voanews.com/content/medical-students-honor-first-patient-body-donors/1669748.html
Columbia Medicine, "Gross Anatomy 2.0"; Spring 2013, pg. 12; http://www.columbiamedicinemagazine.org/ps-news/spring-2013/gross-anatomy-20
Columbia University College of Physicians & Surgeons website, News, "Anatomy Courses Crucial for Physician Training"; http://newsroom.cumc.columbia.edu/blog/2013/09/05/educating-tomorrows-physicians/; September 5th, 2013
Wall Street Journal, "Teaching Anatomy in a Digital Age; At Columbia Medical School Students are Experimenting with a New Way to do Dissection"; October 9th, 2013, pg. R6; http://online.wsj.com/news/articles/SB10001424052702303722604579111211766455066
Scarsdale Inquirer, "Anatomically Correct; Scarsdalians Create iPad Anatomy Manual"; October 18th, 2013, pp. 1 & 10
Columbia Medicine, "Gross Anatomy Modernized"; 2013 Annual Report, pg. 17
Columbia University College of Physicians & Surgeons website, News, "Anatomy Manual Created by P&S Students & Professor Now Available on iBooks"; May 1st, 2014; http://newsroom.cumc.columbia.edu/blog/2014/05/01/anatomy-dissection-manual/
MEDCITY News, "Wow of the Week: Medical school honors donated bodies, but how long before virtual dissections dominate?"; http://medcitynews.com/2014/10/medical-school-honors-donated-bodies-but-how-long-before-virtual-dissections-dominate/; October 4th, 2014
Columbia CNMTL Faculty Spotlight, "Building a Better Gross Anatomy Dissector with iBooks"; http://ccnmtl.columbia.edu/enhanced/faculty_spotlight/building_a_better_gross_anatomy_dissector_with_ibooks.html; June 2nd, 2014
The iBooks Author Conference, "iBA's Anatomy: iBooks Author And Health Care" by Bradley Metrock; http://www.ibooksauthorconference.com/ - !iBAs-Anatomy-iBooks-Author-And-Health-Care/c1v65/54e74d590cf2d691d211dc2e; February 20th, 2015
HuffPost Science, "Synthetic Cadavers Offer An Equally Creepy Alternative To The Real Thing;" http://www.huffingtonpost.com/2015/05/26/synthetic-cadavers-video_n_7382952.html; May 26th, 2015
SELECTED PUBLICATIONS:
Qiu, L., Towle, M. F., Bernd, P., and Fukada, K.; Distribution of cholinergic neuronal differentiation factor/leukemia inhibitory factor binding sites in the developing and adult rat nervous system in vivo; J. Neurobiol.; 1997; 32:163-192.
Yao, L., Zhang, D., and Bernd, P.; Differential regulation of substance P by all members of the NGF family of neurotrophins in avian dorsal root ganglia throughout development; Neurosci.; 1997; 79:1197- 1206.
Bernd, P. and Li, R.; Differential expression of trkC mRNA in the chicken embryo from gastrulation to development of secondary brain vesicles; Dev. Brain Res.; 1999; 116:205-209.
Li, R. and Bernd, P.; Neurotrophin-3 increases neurite outgrowth and apoptosis in explants of the chicken neural plate; Dev. Neurosci.; 1999; 21:12-21.
Brumwell, C.L., Hossain, W.A., Morest, D.K., and Bernd, P.; Role for basic fibroblast growth factor (FGF-2) in tyrosine kinase (TrkB) expression in the early development and innervation of the auditory receptor: in vitro and in situ studies; Exp. Neurol.; 2000; 162:121-145.
Bernd, P., Miles, K., Rozenberg, I., Borghjid, S. and Kirby, M.L; Neurotrophin-3 and TrkC are expressed in the outflow tract of the developing chicken heart; Dev. Dynam.; 2004; 230:767-772.
Bernd, P. and Jakway, J.; A simplified approach to teaching medical students ocular movements and the rationale in testing the oculomotor, trochlear and abducent nerves; Anat. Sci. Ed.; 2008; 1:126-129.
Aimé, P., Sun,, X., Zareen, N., Rao, A., Berman, Z., Volpicelli-Daley, L., Bernd, P., Crary, J.F., Levy, O.A. and Greene, L.A.; Trib3 is elevated in Parkinson's disease and mediates death in Parkinson's disease models; J. Neurosci.; 2015; 29:10731-10749.
iBOOKS:
Columbia University Clinical Gross Anatomy Dissection Manual: A Concise Student-Centric Dissector for a 21st Century Curriculum – Pectoral Region, Back & Upper Limb; P. Bernd, editor; 2015 through 2017, Apple Store, Upper Limb & Back ($9.99)
Columbia University Clinical Gross Anatomy Dissection Manual: A Concise Student-Centric Dissector for a 21st Century Curriculum – Lower Limb; P. Bernd, editor; 2015 through 2017; Apple Store, Lower Limb ($9.99)
Columbia University Clinical Gross Anatomy Dissection Manual: A Concise Student-Centric Dissector for a 21st Century Curriculum – Head & Neck; P. Bernd, editor; 2015 through 2017, Apple Store, Head & Neck ($14.99)
Columbia University Clinical Gross Anatomy Dissection Manual: A Concise Student-Centric Dissector for a 21st Century Curriculum – Thorax; P. Bernd, editor; 2015 through 2017, Apple Store, Thorax ($9.99)
Columbia University Clinical Gross Anatomy Dissection Manual: A Concise Student-Centric Dissector for a 21st Century Curriculum – Abdomen; P. Bernd, editor; 2015 through 2017, Apple Store, Abdomen ($9.99)
Columbia University Clinical Gross Anatomy Dissection Manual: A Concise Student-Centric Dissector for a 21st Century Curriculum – Pelvis & Perineum; P. Bernd, editor; 2015 through 2017, Apple Store, Pelvis & Perineum ($9.99)
Gross Anatomy Practice Practical Questions, P. Bernd; 2015 through 2017, Apple Store, Practice Practical Questions ($14.99)