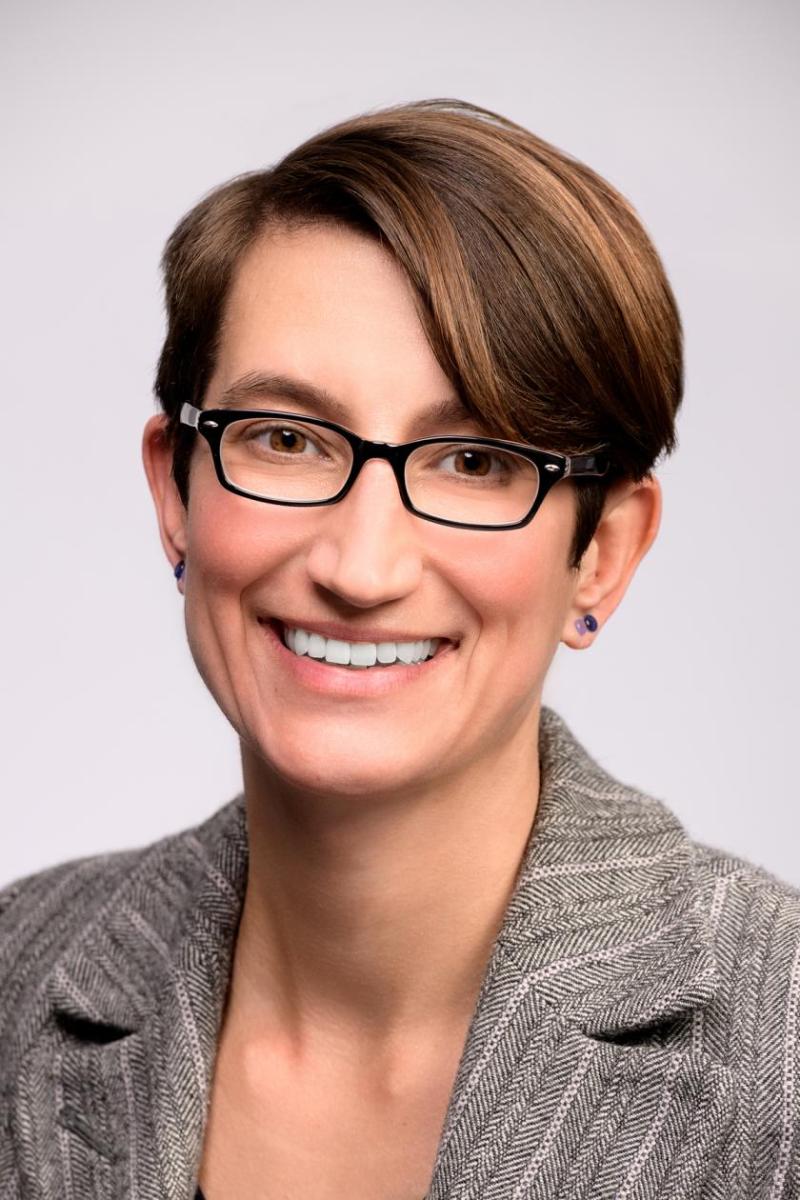 Overview
Academic Appointments
Assistant Professor of Pathology & Cell Biology at CUMC
Credentials & Experience
Committees, Societies, Councils
Professional Organizations, Societies, and Service
Memberships & Positions
AABB

Member, 2012-
Annual Meeting Abstract Reviewer, 2018-
National Blood Foundation Grants Review Committee, 2015-

Association for Women in Science

Member, 2012
Events Committee, 2012-2013

American Society for Hematology, Member, 2012-
American Association of Immunologists, Member, 2009-
Editorial
Transfusion, 2016-
Blood (ad hoc), 2015-
Frontiers in Medicine, Hematology, 2014-
Honors & Awards
2018 Named 40 Under 40 by the Puget Sound Business Journal for Seattle, WA
2017 National Blood Foundation Scholar Award
2016 AABB PEP Rising Star Award
2013 Best Oral Presentation, The Scripps Research Institute Immunology Research Forum, La Jolla, California
2012 Immunology Postdoctoral Training Grant, The Scripps Research Institute, La Jolla, California
2011 ASH Abstract Achievement Award, American Society of Hematology, San Diego
2000 Valedictorian of Winder-Barrow High School, Winder, GA
Research
Broadly, Dr. Hudson's research program focuses on the immune response to red blood cells (RBCs). RBCs are essential for life as they oxygenate vital organs. But, in some scenarios, RBCs can be a target of destruction. Antibodies specific for RBCs can promote hemolysis (bursting) of RBCs and lead to severe morbidity, and in some cases death; these antibodies can be autoantibodies or alloantibodies. Dr. Hudson's lab investigates the mechanism behind the production of RBC-specific antibodies and seeks to translate these findings to humans as novel therapies or prophylactic strategies to treat patients.
Current Projects:
Tolerance and autoimmunity specific for RBC antigens
Loss of humoral tolerance to RBC antigens may lead to the development of pathogenic autoantibodies and result in autoimmune hemolytic anemia (AIHA). AIHA can cause severe morbidity and mortality, with some patients presenting with life-threatening hemolysis. Treatment with pharmacological immunosuppression, splenectomy, and/or depletion of B cells have variable outcomes, with up to 80% of patients relapsing. Transfusion support of AIHA patients is challenging as the autoantibodies are usually against ubiquitous antigens found on nearly 100% of donor RBCs, thereby making essentially all RBC units incompatible. Thus, in an effort to find better treatments for AIHA patients, we need to have a clearer understanding of the mechanistic underpinnings of the establishment, maintenance, and breakdown of tolerance to RBC autoantigens.
RBC alloimmunization
Loss of RBCs can have detrimental effects on the quality of life and survival. Thus, transfusions are a treatment for 1) defects in erythropoiesis (e.g.inherited or acquired anemia) and 2) replacement of blood loss due to injury (e.g., from trauma, childbirth, or surgery). One of the many risks associated with blood transfusion is the development of antibodies against RBC antigens. Antibodies that bind RBCs can promote hemolysis and have devastating and life-threatening effects. Although the generation of anti-RBC antibodies is well described, the mechanisms required for antibody production remain poorly understood.
Grants
Current Support
Immune Response to Red Blood Cell Antigens, 09/01/2017-05/31/2021 (NIH/NHLBI)
Regulation of RBC Alloimmunization by Naturally Occurring and Adaptive Antibodies, 08/23/2017-05/31/2022 (NIH/NHLBI)
Immunobiology of Transfusion, 09/01/2017-05/31/2022 (NIH/NHLBI)
Past Support
BloodworksNW Project Support funds, 2018 (Private)
National Blood Foundation Award, 2014-2016 (AABB/NBF)
Early Stage Investigator Award, 2013-2014 (Elo Giblett Society)
Selected Publications
Original, Peer Reviewed Articles
Onlamoon N,Hudson KE, Bryan P, Mayne AE, Bonyhadi M, Berenson R, Sundstrom BJ, Bostik P, Ansari AA, and Villinger F. 2006. Optimization of in vitro expansion of macaque CD4 T cells using anti-CD3 and co-stimulation for autotransfusion therapy. J Med Primatol. 35(4-5): 178-193
Hudson KE, Lin E, Hendrickson JE, Lukacher AE, and Zimring JC. Regulation of Primary Alloantibody Response through Antecedent Exposure to a Microbial T cell epitope. Blood. 2010; 115:3989-3996.
Hendrickson JE, Hod EA, Hudson KE, Spitalnik SL and Zimring JC. Transfusion of fresh murine red blood cells reverses adverse effects of older stored red blood cells. Transfusion. 2011; 51(12): 2695-2702.
Hudson KE, Hendrickson JE, Cadwell CM and Zimring JC. Partial tolerance of autoreactive B and T cells to erythrocyte-specific self-antigens in mice. Haematologica. 2012; 97(12): 1836-1844.
Stowell SR, Henry KL, Smith NH, Hudson KE, Halverson GR, Park JC, Bennett AM, Girard-Pierce KR, Arthur CM, Zimring JC and Hendrickson JE. Alloantibodies to a paternally derived RBC KEL antigen lead to hemolytic disease of the fetus/newborn in a murine model. Blood. 2013; 122(8): 1494-1504.
Doyle-Cooper C*, Hudson KE*, Cooper AB, Ota T, Skog P, Dawson PE, Zwick MB, Schief WR, Burton DR and Nemazee D. Immune tolerance negatively regulates B cells in knock-in mice expressing broadly neutralizing HIV antibody 4E10. Journal of Immunology. 2013; 191(6): 3186-3191. *Co-first authors, featured "In This Issue" section which highlights the top 10%of articles published in the journal.
Richards AL, Hendrickson JE, Zimring JC and Hudson KE. Erythrophagocytosis by plasmacytoid dendritic cells and monocytes is enhanced during inflammation. Transfusion. 2016; 56(4):905-916.
Richards AL, Kapp LM, Wang X, Howie HL and Hudson KE. Regulatory T cells are dispensable for tolerance to RBC antigens. Frontiers in Immunology.2016; 19(7): 348.
Zimring JC and Hudson KE. Cellular immune responses in red blood cell alloimmunization. Hematology Am Soc Hematol Educ Program. 2016; 2016(1): 452-456. PMID: 27913515
Richards AL, Howie HL, Kapp LM, Hendrickson JE, Zimring JC and Hudson KE. Innate B-1 B cells are not enriched in RBC autoimmune mice: Importance of BCR transgenic selection. Frontiers in Immunology. 2017; 8: 1366. *Selected for inclusion in the Autoantibodies Research Topic
Hudson KE, de Wolski K, Kapp LM, Richards AL, Schniederjan MJ and Zimring JC. Antibodies to senescent antigen and C3 are not required for normal red blood cell lifespan in a murine model. Frontiers in Immunology. 2017; 8: 1425.
Howie HL, Wang X, Lebedev J, Hudson KEand Zimring JC. Common Murine Immunoglobulin Detection Reagents Have Diminished Reactivity with IgG3-A Vulnerability to Misinterpretation. Journal of Immunological Methods.2018 Apr; 455: 10-13.
Richards AL, Sheldon K, Wu X, Gruber DR and Hudson KE. The Role of the Immunological Synapse in Differential Effects of APC Subsets in Alloimmunization to Fresh, Non-stored RBCs. Accepted to Frontiers in ImmunologyOct 2018.
Hudson KE, Wong ASL, Richards AL, Kapp LM and Zimring JC. Alloimmunogenecity of an isolated MHC allele is affected by the context of MHC mismatch in a murine model. Accepted to TransfusionOct. 2018.
Baine I, Bahar B, Hendrickson JE, Hudson KEand Tormey CA. Microbial pathogen primary sequence inversely correlates with blood group antigen immunogenicity. Accepted to Transfusion.
Reviews and Editorials
Howie HL and Hudson KE. Murine models of autoimmune hemolytic anemia. Current Opinions in Hematology. 2018 Nov; 25(6): 473-481.