Ibrahim Batal, MD
Specialties:
Pathology - Anatomic & Clinical, Pathology-Anatomic/Pathology-Clinical
More specialties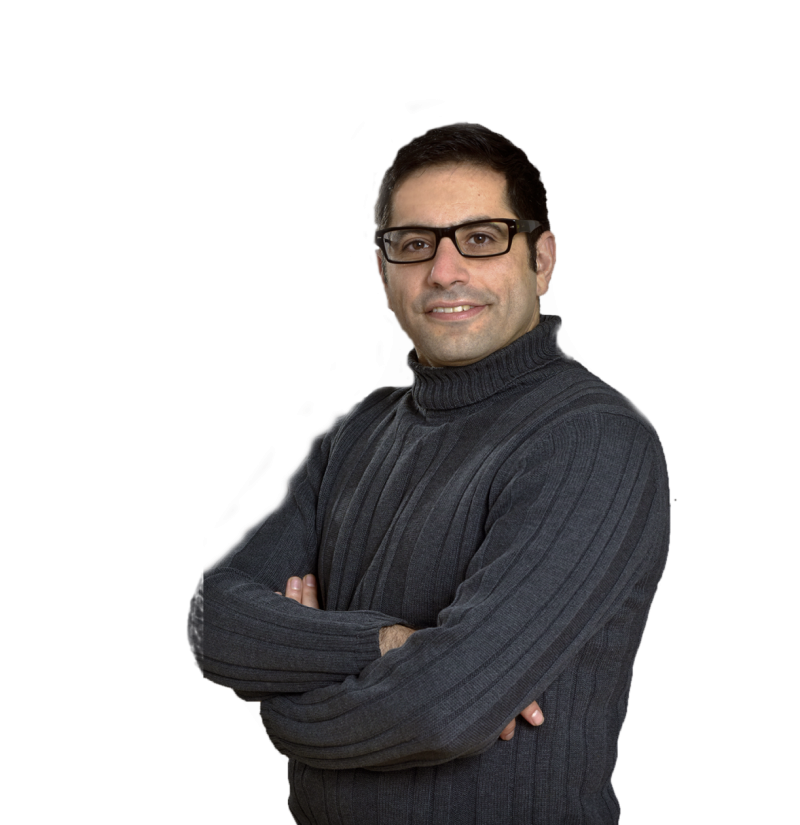 Overview
Areas of Expertise / Conditions Treated
Pathology
Renal Pathology
Academic Appointments
Associate Professor of Pathology & Cell Biology at CUMC
Hospital Affiliations
NewYork-Presbyterian / Columbia University Irving Medical Center
Schedule an Appointment
Connect Patient Portal
For existing patients, login to make an appointment, view documentation or contact your care provider.
Insurance Accepted
Aetna
Aetna Signature Administrators
EPO
HMO
Medicare Managed Care
NYP Employee Plan
NY Signature
POS
PPO
Student Health
Cigna
EPO
Great West (National)
HMO
POS
PPO
Emblem/GHI
Medicare Managed Care
PPO
Emblem/HIP
ConnectiCare
EPO
Essential Plan
HMO
Medicaid Managed Care
Medicare Managed Care
POS
PPO
Select Care (Exchange)
Vytra
Empire Blue Cross/Blue Shield
Medicare
Railroad
Traditional Medicare
UnitedHealthcare
Compass (Exchange)
Empire Plan
HMO
Medicare Managed Care
POS
PPO
*Please contact the provider's office directly to verify that your particular insurance is accepted.
Credentials & Experience
Education & Training
MD, 2002 Damascus University, Faculty of Medicine (Syrian Arab Republic)
Residency: University of Pittsburgh Medical Center
Residency: Damascus University Hospital
Residency: 2009 University Of Pittsburgh Medical Center
Fellowship: Montefiore Hospital
Fellowship: Dana Farber Cancer Institute-Harvard Medical School
Board Certifications
Pathology-Anatomic/Pathology-Clinical
Honors & Awards
2010 F. Stephen Vogel Award United States and Canadian Academy of Pathology
2012 Stowell-Orbison Award United States and Canadian Academy of Pathology
2015 Member Spotlight American Society of Transplantation
2019 Gloria Gallo Mid-Career Research Award Renal Pathology Society
Research
Using immunohistochemistry and in vitro approaches, my research focuses on the role of dendritic cells in shaping early and late kidney allograft inflammation, including their association with distinct morphologic patterns of allograft injury.
I am also interested in investigating the immune and inherited factors that predict glomerulonephritis in the kidney allograft.
Grants
2022-2023 (Batal, PI)
Nelson Faculty Development Award "Genomic and Immune Predictors of Recurrent Immune-Mediated Glomerulopathy of the Kidney Allograft".
The objective of this research is to define genomic predictors and serologic predictors in patients with recurrent membranous nephropathy, IgA nephropathy, and focal segmental glomerulosclerosis.
2022-2023 (Batal, PI)
2022 Irving Institute Precision Medicine Pilot Award "The Immunopathology of Donor-Derived APOL1 Nephropathy"
The objective of this research is to study the immunopathology of post-transplant donor-derived APOL1-associated kidney diseases.
2020-2021 (Batal, PI)
Mendez National Institute of Transplantation Foundation Research Grant "Genetic and Immune Predictors of Recurrent Glomerulonephritis of the Kidney Allograft" ($150,000)
2018 - 2020 (Batal, PI)
AST/Astellas Translational Science Faculty Development Research Grant "The Clinicopathologic Significance of Graft Dendritic Cells and Ischemia-reperfusion Injury in Kidney Allograft Inflammation and Outcome" ($100, 000)
Selected Publications
Zanoni F, Khairallah P, Kiryluk K, Batal I. Glomerular Diseases of the Kidney Allograft: Toward a Precision Medicine Approach. Semin Nephrol. 2022 Jan;42(1):29-43.
Daniel E, Sekulic M, Kudose S, Kubin C, Ye X, Shayan K, Patel A, Cohen DJ, Ratner L, Santoriello D, Stokes MB, Markowitz GS, Pereira MR, D'Agati VD, Batal I. Kidney allograft biopsy findings after COVID-19. Am J Transplant. 2021 Aug 17. doi: 10.1111/ajt.16804. Online ahead of print.
Batal I, Serban G, Mohan S, Husain SA, Vasilescu ER, Crew RJ, Dube G, Sandoval PR, Coley SM, Santoriello D, Stokes MB, D'Agati VD, Cohen DJ, Markowitz G, Hardy MA, Ratner LE. The clinical significance of receiving a kidney allograft from deceased donor with chronic histologic changes. Mod Pathol. 2021 Sep;34(9):1795-1805.
Batal I, Vasilescu ER, Dadhania DM, Adel AA, Husain SA, Avasare R, Serban G, Santoriello D, Khairallah P, Patel A, Moritz MJ, Latulippe E, Riopel J, Khallout K, Swanson SJ, Bomback AS, Mohan S, Ratner L, Radhakrishnan J, Cohen DJ, Appel GB, Stokes MB, Markowitz GS, Seshan SV, De Serres SA, Andeen N, Loupy A, Kiryluk K, D'Agati VD. Association of HLA Typing and Alloimmunity With Posttransplantation Membranous Nephropathy: A Multicenter Case Series. Am J Kidney Dis. 2020 Sep;76(3):374-383.
Kamal J, Khairallah P, Crew RJ, Ye X, Swanson SJ, Kudose S, Park DC, Appel GB, Markowitz GS, D'Agati VD, Batal I. Clinicopathologic Assessment of Monoclonal Immunoglobulin-Associated Renal Disease in the Kidney Allograft. A Retrospective Study and Review of the Literature. Transplantation. 2020 Jul;104(7):1341-1349.
Santoriello D, Husain SA, >De Serres SA, Bomback AS, Crew RJ, Vasilescu ER, Serban G, Campenot ES, Kiryluk K, Mohan S, Hawkins GA, Hicks PJ, Cohen DJ, Radhakrishnan J, Stokes MB, Markowitz GS, Freedman BI, D'Agati VD, Batal I. Donor APOL1 high-risk genotypes are associated with increased risk and inferior prognosis of de novo collapsing glomerulopathy in renal allografts. Kidney Int. 2018 Dec;94(6):1189-1198.
Batal I, Mohan S, De Serres SA, Vasilescu ER, Tsapepas D, Crew RJ, Patel SS, Serban G, McCune K, Husain SA, Chang JH, Herter JM, Bhagat G, Markowitz GS, D'Agati V, Hardy MA, Ratner L, Chandraker A. Analysis of Dendritic Cells and Ischemia-Reperfusion Changes in Post-implantation Renal Allograft Biopsies May Serve as Predictors of Subsequent Rejection Episodes. Kidney Int 2018 May;93(5):1227-1239
Batal I, De Serres SA, Safa K, Bijol V, Ueno T, Onozato ML, Iafrate AJ, Herter JM, Lichtman AH, Mayadas TN, Guleria I, Rennke HG, Najafian N, Chandraker A. Dendritic Cells in Kidney Transplant Biopsy Samples Are Associated with T Cell Infiltration and Poor Allograft Survival. J Am Soc Nephrol 2015 Dec;26(12):3102-13
Batal I, Azzi J, Mounayar M, Abdoli R, Moore R, Lee JY, Rosetti F, Wang C, Fiorina P, Sackstein R, Ichimura T, Abdi R. The mechanisms of up-regulation of dendritic cell activity by oxidative stress. J Leukoc Biol 2014 Aug;96(2):283-93.
Venkatesh D, Ernandez T, Rosetti F, Batal I, Cullere X, Zhang Y, García-Cardeña G, Stavrakis G, Horwitz B, Mayadas TN. Endothelial TNF Receptor 2 Induces IRF1 Transcription Factor-Dependent Interferon-β Autocrine Signaling to Promote Monocyte Recruitment. Immunity. 2013 May 23;38(5):1025-37.
Batal I, Lunz III J G, Aggarwal N, Zeevi A, Sasatomi E, Basu A, Tan H, Shapiro R, Randhawa P. A Critical Appraisal of Methods to Grade Transplant Glomerulitis in Renal Allograft Biopsies. Am J Transplant. 2010 Nov;10(11):2442-2452.