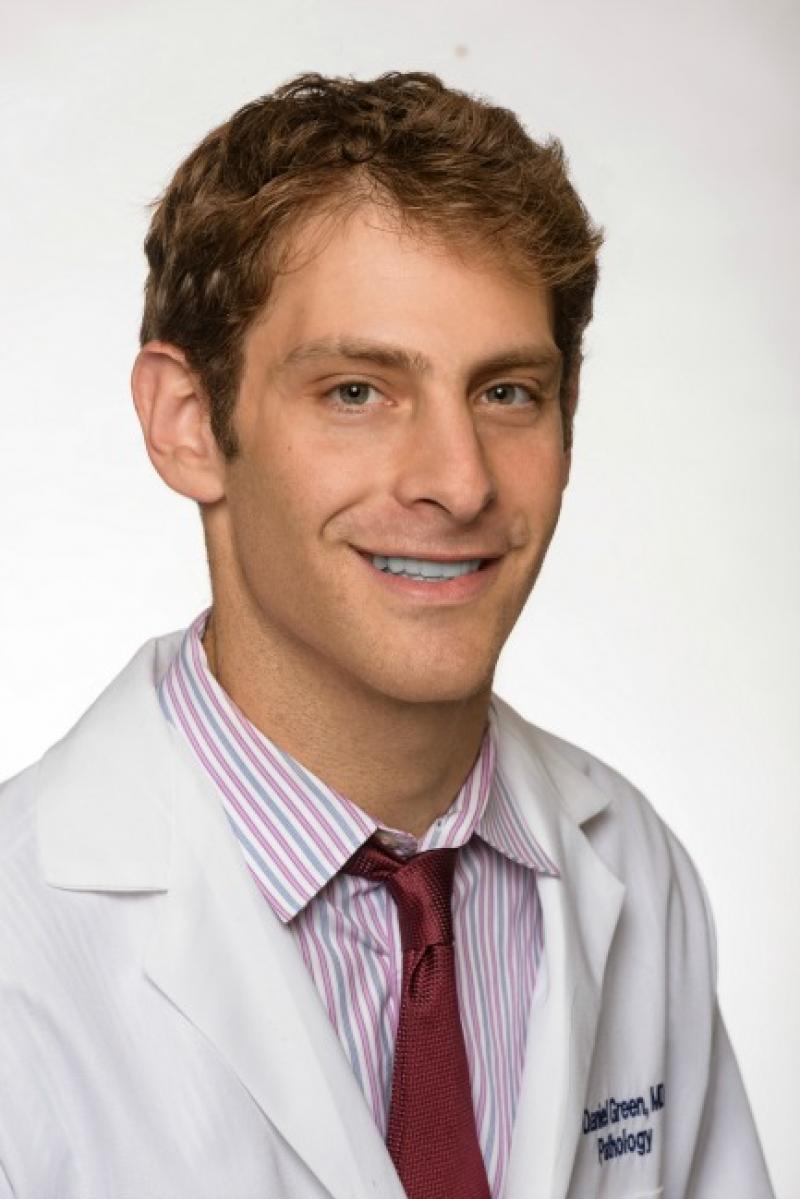 Overview
Academic Appointments
Associate Professor of Pathology and Cell Biology at CUMC
Administrative Titles
Co-Director, Clinical Microbiology
Schedule an Appointment
Connect Patient Portal
For existing patients, login to make an appointment, view documentation or contact your care provider.
Insurance Accepted
Cigna
EPO
Great West (National)
HMO
POS
PPO
Emblem/GHI
Medicare Managed Care
PPO
Emblem/HIP
ConnectiCare
EPO
Essential Plan
HMO
Medicaid Managed Care
Medicare Managed Care
POS
PPO
Select Care (Exchange)
Vytra
Medicare
Railroad
Traditional Medicare
UnitedHealthcare
Compass (Exchange)
Empire Plan
HMO
Medicare Managed Care
POS
PPO
*Please contact the provider's office directly to verify that your particular insurance is accepted.
Credentials & Experience
Education & Training
MD, Columbia University College of Physicians and Surgeons
Internship: Stanford University Medical Center
Residency: NewYork-Presbyterian Hospital/Columbia University Medical Center
Residency: 2015 NewYork-Presbyterian/Columbia University Medical C
Fellowship: Yale-New Haven Hospital
Research
My research focuses on harnessing technologic advances in diagnostic microbiology to improve patient care and public health outcomes. Particular areas of interest include respiratory viruses and antimicrobial resistance, as well as gastrointestinal and neurologic infections.
Grants
PREVALENCE OF AND RISK FACTORS FOR GASTROINTESTINAL PATHOGENS IN A COHORT OF INDIVIDUALS TAKING PRE-EXPOSURE PROPHYLAXIS (PREP) FOR PREVENTION OF HIV

AAAR8734-STICK2PrEP2.0

Project Dates: Oct 15 2018 to Oct 15 2023
Selected Publications
*Denotes first or senior author
Sepulveda J, Westblade LF, Whittier S, Satlin MJ, Greendyke WG, Aaron JG, Zucker J, Dietz D, Sobieszczyk M, Choi JJ, Liu D, Russell S, Connelly C, *Green DA. Bacteremia and Blood Culture Utilization During COVID-19 Surge in New York City. Journal of Clinical Microbiology 2020. Doi: 10.1128/JCM.00875-20
Smithgall MC, Scherberkova I, Whittier S, *Green DA. Comparison of Cepheid Xpert Xpress and Abbott ID Now to Roche cobas for the Rapid Detection of SARS-CoV-2. Journal of Clinical Virology 2020. Doi: 10.1016/j.jcv.2020.104428
*Green DA, Zucker JE, Westblade LF, Whittier S, Rennert H, Velu P, Craney A, Cushing M, Liu D, Sobieszczyk M, Boehme AK, Sepulveda J. Clinical Performance of SARS-CoV-2 Molecular Testing. Medrxiv 2020. Doi: 10.1101/2020.05.06.20093575.
Hogan CA, Yang S, Garner OB, Green DA, Gomez CA, Bard JD, Pinsky BA, Banaei N. Clinical Impact of Metagenomic Next-Generation Sequencing of Plasma Cell-Free DNA for the Diagnosis of Infectious Diseases: A Multicenter Retrospective Cohort Study. Clinical Infectious Diseases 2020 Jan. Doi: 10.1093/cid/ciaa035
*Green DA, Macesic N, Uhlemann AC, Lopez M, Stump S, Whittier SW, Schuetz AN, Simner PJ, Humphries RM. Evaluation of Calcium-Enhanced Media for Colistin Susceptibility Testing by Gradient Agar Diffusion and Broth Microdilution. Journal of Clinical Microbiology 2020 Jan; 58(2). DOI 10.1128/JCM.01522-19.
Humphries RM, Green DA, Schuetz AN, Bergman Y, Lewis S, Yee R, Stump S, Lopez M, Macesic N, Uhlemann AC, Kohner P, Cole N, Simner PJ. 11 Sep 2019. Multi-center evaluation of colistin broth disk elution and colistin agar test: a report from the Clinical and Laboratory Standards Institute, J Clin MIcrobiol 2019 Oct; 57(11). doi: 10.1128/JCM.01269-19.
Radmard S, Reid S, Ciryam P, Boubour A, Ho N, Zucker JE, Sayre D, Greendyke W, Miko B, Pereira MR, Whittier S, Green DA, Thakur KT. Clinical utilization of the FilmArray Meningitis/Encephalitis (ME) Multiplex Polymerase Chain Reaction (PCR) Assay. Frontiers Neurol 2019 Mar; 10:281 doi 10.3389/fneur.2019.00281
Axelrad JA, Freedberg D, Whittier SW, Greendyke W, Lebwohl B, *Green DA. Impact of gastrointestinal panel implementation on healthcare utilization and outcomes. J Clin Microbiol 2019 Mar; 57(3) e01775-18.
*Green DA and St. George, K. Rapid Antigen Tests for Influenza: Rationale and Significance of the FDA Reclassification. J Clinc Microbiol 2018 Oct; 56(10): 711-8.
*Green DA, Pereira M, Miko B, Whitter S, Thakur KT. Clinical significance of human herpesvirus 6 positivity on the FilmArray Meningitis/Encephalitis panel. Clinc Infect Dis 2018 Oct; 67(7): 1125-8
*Green DA, Greendyke W, Win C, Whittier SW, Chen XC, Hamele-Bena,D. Outbreak of Rapidly-Growing Nontuberculous Mycobacteria Among Patients Undergoing Cosmetic Surgery in the Dominican Republic. Ann Plast Surg 2017 Feb; 78(1):17-21
*Green, DA, Hitoaliaj L, Kotansy B, Campbell S, Peaper DR. Clinical Utility of On-Demand Multiplex Respiratory Pathogen Testing among Adult Outpatients. J Clin Microbiol 2016 Dec; 54(12): 2950-55
*Green, DA, Stotler B, Jackman D, Whittier S, Della-Latta P. Clinical characteristics of patients who test positive for Clostridium difficile by repeat PCR. J Clin Microbiol 2014 Nov; 52(11): 3853-3855.
*Green DA, Srinivas N, Watz N, Tenover FC, Amieva M, Banaei N. A pediatric case of New Delhi metallo-b-lactamase-1-producing Enterobacteriaceae in the United States. Pediatr Infect Dis J 2013 Nov; 32(11):1291-1294.
For a complete list of publications, please visit Google Scholar.