Anette Wu (Fortgang), MD, MPH, PhD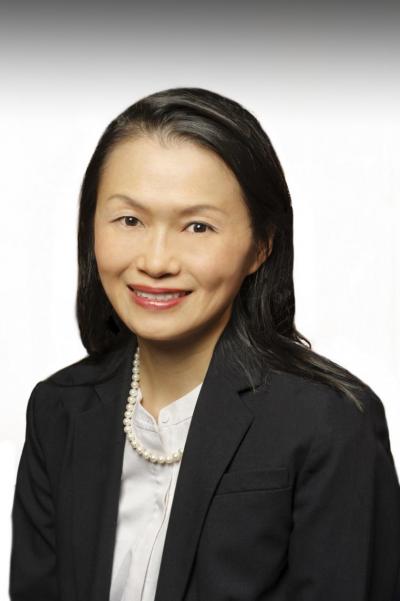 Overview
Academic Appointments
Assistant Professor of Medical Sciences (in Medicine) and Pathology and Cell Biology at CUMC
Credentials & Experience
Education & Training
MD, PhD, Medicine, Transplantation , Hannover Medical School (Germany)
MPH, Public Health, Columbia University
Internship: Harvard/Massachusetts General Hosp
Residency: Harvard/Massachusetts General Hosp
Fellowship: Harvard/Massachusetts General Hosp
Honors & Awards
Virginia Apgar Academy of Medical Educators Grant 
Clinical and Translational Science Award Grant (Irving Institute Pilot Study Award)
Best abstracts, International Xenotransplantation Association, Nagoya , Japan
Young Investigator Award, The Transplantation Society, Montreal, Quebec, Canada
Fellow of the German Research Foundation (Deutsche Forschungsgemeinschaft
Fellow of the Biomedical Science Exchange Program and German Academic Exchange Service (DAAD)
Research
Selected Publications
Anette Wu, Camilla Goelkel, Codruta Chiuzan, Jimmy Duong, Heike Kielstein, and Paulette Bernd: Internationalization of Medical Education – A Pilot Study Using a Shared Digital Dissector and Early Peer-to-Peer Student Interaction in American and German Clinical Gross Anatomy Courses. April 2017 The FASEB Journalvol. 31 no. 1 Supplement732.17
*A Wu, C Goelkel, T. Sakurai, H Kielstein, P Bernd: Internationalization of Medical Education: The Use of Structured Videoconferencing to Encourage Collaboration Between Medical Students in the USA, Germany and Japan (manuscript submitted for publication)
*A Wu, C Goelkel, H Kielstein, C Chiuzan, J Duong, P Bernd: The use of the Gross Anatomy to foster Internationalization of Medical Education (manuscript submitted for publication)
Y Kato; AD Griesemer; A Wu,; H Sondermeijer; JI Weiner; R Duran-Struuck; M Martinez; A Slate; A Romanov; JH Lefkowitch; M Sykes; T Kato: Novel H-shunt Veno-venous Bypass for Liver Transplantation in Cynomolgus Monkeys (manuscript accepted for publication)
R Duran-Struuck, HP Sondermeijer, L Buehler, P Alonso-Guallart, J Zitsman, Y Kato, A Wu, A McMurchy, D. Woodland, A Griesemer, M Martinez, S Boskovic, T Kawai, AB Cosimi, C-C. Wuu, A Slate, M Mapara, R. tokarz, V d'Agati, S Hammer, M Pereira, WI Lipkin, T Wekerle, M Levings, M Sykes: Studies of ex vivo-expanded recipient regulatory T cells for the enhancement of hematopoietic chimerism and kidney allograft tolerance across MHC barriers in cynomolgus macaques. Transplantation 2017 Feb. 101(2):274-83
D Mathes; G Gazelle; P Butler; A Wu; A Nazzal; G Nielsen; C Huang; D Sachs; AWP Lee; M Randolph. Stable Mixed Hematopoietic Chimerism Permits Tolerance of Vascularized Composite Allografts Across a Full MHC Mismatch in Swine. Transpl Int. 2014 Oct;27(10):1086-96. doi: 10.1111/tri.12380. Epub 2014 Aug 28.
PJ Fagenholz, JA Gutman, AF Murray, VE Noble, A Wu, G Ziemer, NS Harris. Arterial thrombosis at high altitude resulting in loss of limb. High Alt Med Biol 2007. 8(4): 340-7
*A Wu, K Yamada, C Baron, DW Mathes, LM Monajati, PA Vagefi, DH Sachs: Detection of regulatory cells as an assay for allograft tolerance in miniature swine. J Heart Lung Transplant. 2004 Feb; 23(2):210-7
M Sykes, V Garrigue, RP Johnson, B Nikolic, J I Rodriguez-Barbosa, M Rosenzweig, DH Sachs, A Wu, K Yamada, Y Zhao. Xenogeneic Thymic Replacement to Achieve Immune Restoration in HIV Infection. Clinical and Applied Immunology Reviews (CAIR) 2003, 3(4):167-171. Special issue
*A Wu, K Yamada, FL Ierino, PA Vagefi, DH Sachs: Regulatory mechanism of peripheral tolerance: specific suppression of anti-donor lymphocyte proliferative responses during the maintenance phase of tolerance to class I antigen in miniature swine. Transpl Immunol. 2003 Jul-Sep;11(3-4):367-74
*A Wu, K Yamada, DM Neville, M Awwad, JC Wain, A Shimizu, S Gojo, H Kitamura, RB Colvin, DKC Cooper, M Sykes, DH Sachs: Xenogeneic thymus transplantation in a pig-to-baboon model. Transplantation 2003; 75(3):282-291 with Editorial Comments
JL Bourget, DW Mathes, GP Nielsen, M Randolph, Y Tanabe, A Wu, S Arn, DH Sachs, WPA Lee: Tolerance to vascularized musculoskeletal allografts in miniature swine. Transplantation 2001,71:851-56
GW Haller, N Esnaola, K Yamada, A Wu, A Shimizu, A Hansen, VR Ferrara, KS Allison, RB Colvin, M Sykes, DH Sachs: Thymic transplantation across an MHC class I barrier in swine. J Immunol 1999,163:3785-92
M Caselitz, S Wagner, A Chavan, M Gebel, JS Bleck, A Wu, HJ Schlitt, M Galanski, MP Manns: Clinical Outcome of transfemoral embolisation in patients with arterivenous malformations of the liver in hereditary haemorrhagic telangiectasia (Weber-Rendu-Osler disease). Gut 1998 Jan; 42(1):123-126
*A Wu, B Nashan, U Messner, HHJ Schmidt, HH Guenter, S Niesert and R Pichlmayr: Outcome of 22 successful pregnancies after liver transplantation. Clin Transplant 1998; 12(5):454-464
*A Wu, DA Lewis, SR Michener, HD Tazelaar, JP Grande, CGA McGregor and VM Miller: Modulation of renal Endothelin receptors of rejecting lung allografts. Endothelium 1995; 3:331-342
Review Articles
A Wu, L Buehler, DKC Cooper: Experience with ABO incompatible organ and bone marrow transplantation: review of the literature – current status. Transpl Int. 2003 May;16(5):291-9. Epub 2003 Apr 29.