Andrew A. Sproul, PhD
Assistant Professor of Pathology & Cell Biology (in the Taub Institute) at CUMC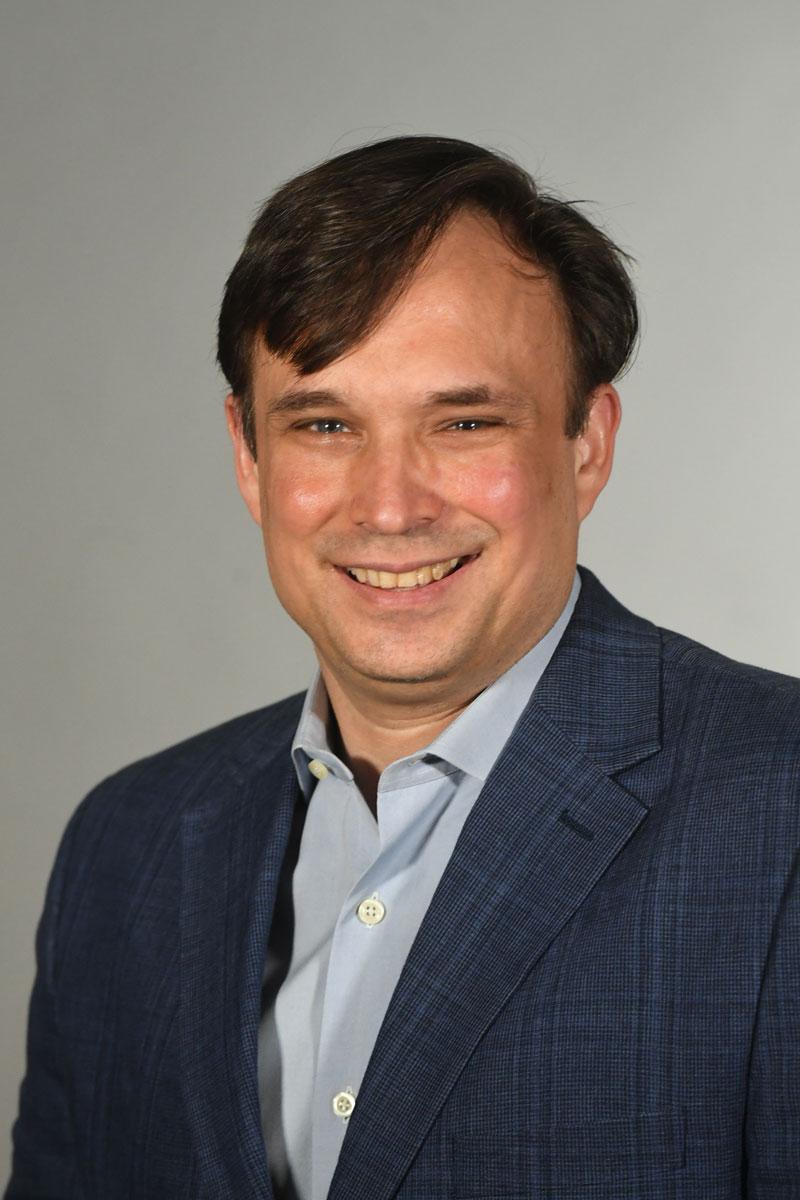 Overview
Dr. Andrew Sproul is the founding Director of the Stem Cell and Cellular Models Platform at the Taub Institute for Research on Alzheimer's Disease and the Aging Brain, a proactive resource established to provide access to human pluripotent stem cell technology for neurodegenerative and neurological disease researchers at Columbia University. Prior to pursuing his graduate studies, Dr. Sproul trained with Sir Hans Kornberg at Boston University and helped elucidate novel fructose metabolic pathways in E. Coli. He received his PhD in Biological Sciences at Columbia University under the tutelage of Dr. Lloyd Greene, where his studies focused on regulation of the JNK signaling pathway in neuronal cell death. After a short postdoc at the Icahn School of Medicine at Mt Sinai with Dr. Sergei Sokol studying neuronal development, he worked at The New York Stem Cell Foundation for 5 years where he ran the day-to-day operations of a variety of collaborative Alzheimer's iPSC projects under Dr. Scott Noggle.
Email: aas2003@cumc.columbia.edu
Academic Appointments
Assistant Professor of Pathology & Cell Biology (in the Taub Institute) at CUMC
Credentials & Experience
Education & Training
PhD, 2008 Biological Sciences, Columbia University
Research
Our goal is to develop human stem cell-derived models of Alzheimer's and other neurodegenerative diseases to aid in mechanistic studies and therapeutic development.
Our laboratory's main focus is modeling the complexities of Alzheimer's disease (AD) by using CRISPR-mediated genome-editing to introduce specific causal and risk mutations into human pluripotent stem cells (hPSCs), thus allowing more robust cross comparisons between genotypes and the creation of allelic libraries in similar genetic backgrounds. We then differentiate hPSCs into a variety of human central nervous system (CNS) cell types for functional assays, multi-omic analysis, and therapeutic screening. We also manipulate risk and protective genetic variants via CRISPRi and more traditional methods like siRNA and lentiviral overexpression. In addition to disease modeling, we also focus on improving stem cell technology by developing novel or refined methods of hPSC differentiation into CNS cell types in monolayer or 3D conditions. Our approach is very collaborative and we work with many groups within the Taub Institute.
Research Interests
Alzheimer's disease (AD) hiPSC models
Modeling genetic risk and protective factors for AD using CRISPR technologies
Development of stem cell differentiation protocols into human CNS cell types, including neurons, microglia, astrocytes, and brain microvascular endothelial cells, as both monolayer and multicellular models
Investigating if AD pathogenesis has a developmental component
Mechanistic links between aberrant APP processing and Tau dysregulation.
Selected Publications
Saera Song, Archana Ashok, Damian Williams, Maria Kaufman, Karen Duff, and Andrew Sproul (2021) Efficient derivation of excitatory and inhibitory neurons from human pluripotent stem cells stably expressing direct reprogramming factors. Current Protocols Jun;1(6):e141. doi: 10.1002/cpz1.141. PMID: 34102035.
Lu, TM, Houghton S,  Magdeldin T,  Durán JGB,  Minotti AP, Snead A, Sproul A, Nguyen DHT, Xiang J,  Fine HA, Rosenwaks Z, Studer L, Rafii S, Agalliu D, Redmond D, Lis R. (2021) Pluripotent stem cell-derived epithelium misidentified as brain microvascular endothelium requires ETS factors to acquire vascular fate. Proc Natl Acad Sci U S A  Feb 23;118(8):e2016950118.doi: 10.1073/pnas.2016950118. PMCID: PMC7923590.
Montesinos J, Pera M, Larrea D, Guardia-Laguarta C, Agrawal RR, Velasco KR, Yun TD, Stavrovskaya IG, Xu Y, Koo SY, Snead AM, Sproul AA, Area-Gomez E. (2020) The Alzheimer's disease-associated C99 fragment of APP regulates cellular cholesterol trafficking. EMBO J. 39(20): e103791.   PMCID: PMC7560219.
Sun J, Carlson-Stevermer J, Das U, Shen M, Delenclos M, Snead AM, Koo SY, Wang L, Qiao D, Loi J, Petersen AJ, Stockton M, Bhattacharyya A, Jones MV, Zhao X, McLean PJ, Sproul AA, Saha K, Roy S. (2019) CRISPR/Cas9 editing of APP C-terminus attenuates β-cleavage and promotes α-cleavage. Nature Communications. 10(1):53. doi: 10.1038/s41467-018-07971-8. PMID: 30604771.
Martín-Maestro P, Sproul A, Martinez H, Paquet D, Gerges M, Noggle S, Starkov AA. (2019) Autophagy Induction by Bexarotene Promotes Mitophagy in Presenilin 1 Familial Alzheimer's Disease iPSC-Derived Neural Stem Cells. Molecular Neurobiology Jun 16. doi: 10.1007/s12035-019-01665-y. PMID: 31203573.
Ortiz-Virumbrales M, Moreno CL, Kruglikov I, Marazuela P, Sproul A, Jacob S, Zimmer M, Paull D, Zhang B, Schadt EE, Ehrlich ME, Tanzi RE, Arancio O, Noggle S, Gandy S. (2017) CRISPR/Cas9-Correctable mutation-related molecular and physiological phenotypes in iPSC-derived Alzheimer's PSEN2 N141I neurons. Acta Neuropathol Commun. 5(1):77. doi: 10.1186/s40478-017-0475. PMID: 29078805.
Martín-Maestro P, Gargini R, A Sproul A, García E, Antón LC, Noggle S, Arancio O, Avila J, García- Escudero V. (2017) Mitophagy Failure in Fibroblasts and iPSC-Derived Neurons of Alzheimer's Disease-Associated Presenilin 1 Mutation. Front Mol Neurosci. 10:291. doi: 10.3389/fnmol.2017.00291. PMID: 28959184.
Paquet D, Kwart D, Chen A, Sproul A, Jacob S, Teo S, Olsen KM, Greg A, Noggle S, Tessier-Lavigne M. (2016) Efficient introduction of specific homozygous and heterozygous mutations using CRISPR/Cas9. Nature. 533(7601):125-9. doi: 10.1038/nature17664. PMID 27120160.
Sproul, AA. (2015) Being human: The role of pluripotent stem cells in regenerative medicine and humanizing Alzheimer's disease models. Mol Aspects Med. 43-44:54-65. doi: 10.1016/j.mam.2015.06.007. PMID: 26101165.
Pre D, Nestor MW, Sproul, AA, Jacob S, Koppensteiner P, Chinchalongporn V, Zimmer M, Yamamoto A, Noggle SA, Arancio O. (2014) A time course analysis of the electrophysiological properties of neurons differentiated from human induced pluripotent stem cells (iPSCs). PLoS One. 9:e103418. PMID: 25072157.
Sproul, AA, Jacob S, Pre D, Kim SH, Nestor MW, Navarro-Sobrino, M, Santa Maria, I, Zimmer, M, Aubrey S, Steele MW, Kahler DJ, Dranovsky A, Arancio O, Crary JF, Gandy S, Noggle SA. (2014) Characterization and Molecular Profiling of PSEN1 Familial Alzheimer's Disease iPSC-Derived Neural Progenitors. PLoS ONE 9, e84547. PMID: 24416243.
Sproul, AA, Vensand LB, Dusenberry CR, Jacob S, Vonsattel JP, Paull DJ, Shelanski ML, Crary Noggle SA. (2014) Generation of iPSC lines from archived non-cryoprotected biobanked dura mater. Acta Neuropathol Commun 2, 4. PMID: 24398250.
Nestor MW, Paull D, Jacob S, Sproul, AA, Alsaffar A, Campos BA, Noggle SA. (2013) Differentiation of serum-free embryoid bodies from human induced pluripotent stem cells into networks. Stem Cell Res.10(3):454-63. PMID: 23500645.