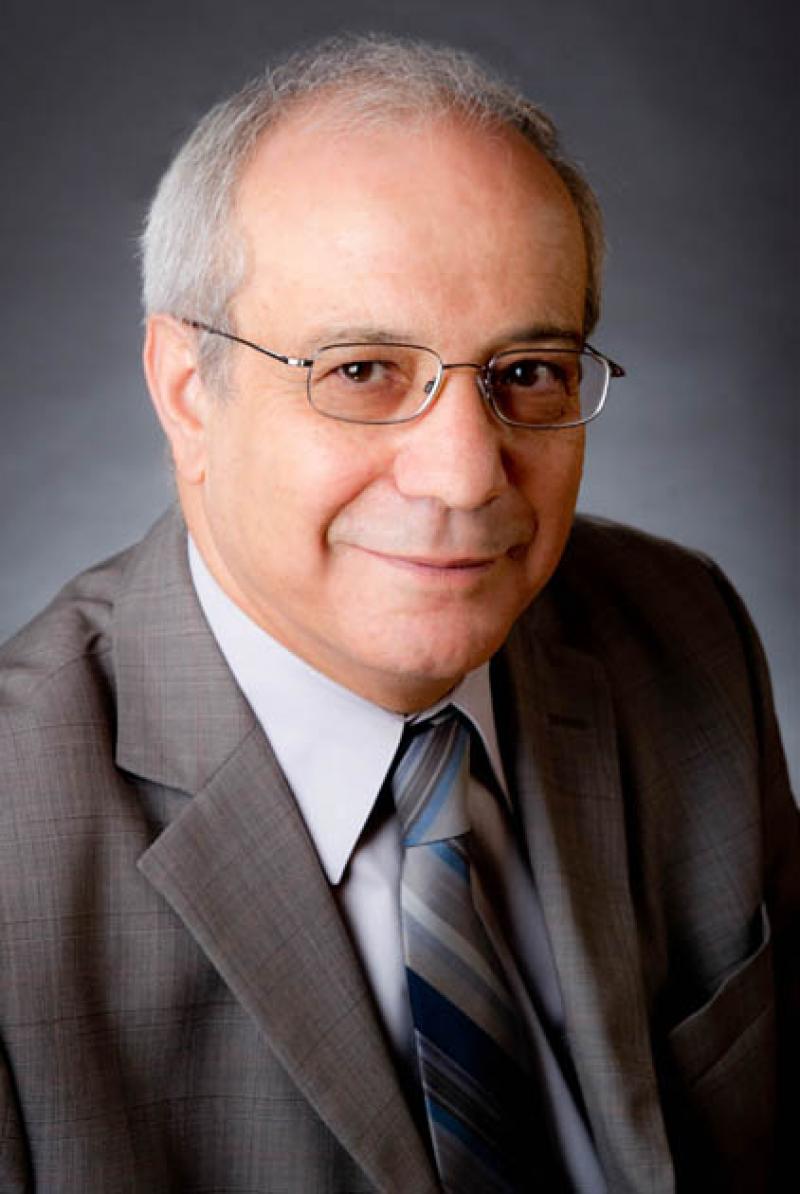 Overview
Dr. Ali Naini is a Professor of Pathology and Cell Biology (in Neurology) and Co-Director of Personalized Genomic Medicine in the Department of Pathology and Cell Biology and a member of Houston Merritt Center for Clinical Research. Dr. Naini's research interests include molecular pathogenesis of neurodegenerative diseases and primary CoQ deficiency. In collaboration with Drs. Hiroshi Mitsumoto, Michio Hirano, and Serge Przedborski, Dr. Naini studies patients affected with amyotrophic lateral sclerosis (Lou Gehrig's Disease) harboring mutations in their Cu/Zn superoxide dismutase gene. In collaboration with Drs. Salvatore DiMauro, and Michio Hirano, he also studies patients with mitochondrial encephalomyopathy due to primary CoQ deficiency.
Dr. Naini is board certified clinical biochemist and molecular geneticist. He received his graduate training at London University and the University of Surrey in the United Kingdom. Dr. Naini joined the Neuromuscular group at Houston Merritt Center in 1997 as the director of the Laboratory of Molecular Neurogenetics and Mitochondrial Diseases. Dr. Naini is a regular reviewer of several international journals and is author and co-author of numerous publications related to the pathogenesis and molecular and biochemical aspects of mitochondrial and neurological diseases.
Email: abn2@columbia.edu
Academic Appointments
Professor of Pathology & Cell Biology at CUMC
Administrative Titles
Co-Director, pesonalized Genomic Medicine
Schedule an Appointment
Connect Patient Portal
For existing patients, login to make an appointment, view documentation or contact your care provider.
Credentials & Experience
Education & Training
MS, London University (United Kingdom)
PhD, University of Surrey (United Kingdom)
Fellowship: Columbia College of Physicians & Surgeons
Committees, Societies, Councils
The American Society of Human Genetics
The Association for Molecular Pathology
Research
Selected Publications
Neal Sondheimer, Stacy Hewson, Jessie M. Cameron, Gino R. Somers, Jane Dunning Broadbent, Marcello Ziosi, Catarina Maria Quinzii, Ali B. Naini. Novel recessive mutations in COQ4 cause severe infantile cardiomyopathy and encephalopathy associated with CoQ10 deficiency. Molecular Genetics and Metabolism Reports 2017;12:23-27.
Garone C, Gurgel-Giannetti J, Sanna-Cherchi S, Krishna S, Naini A, Quinzii CM, Hirano M: A Novel SUCLA2 Mutation Presenting as a Complex Childhood Movement Disorder. J Child Neurol 2017, 32:246-50.
Varma H, Faust PL, Iglesias AD, Lagana SM, Wou K, Hirano M, DiMauro S, Mansukani MM, Hoff KE, Nagy PL, Copeland WC, Naini AB: Whole exome sequencing identifies a homozygous POLG2 missense variant in an infant with fulminant hepatic failure and mitochondrial DNA depletion. Eur J Med Genet 2016.
Sadat R, Barca E, Masand R, Donti TR, Naini A, De Vivo DC, DiMauro S, Hanchard NA, Graham BH: Functional cellular analyses reveal energy metabolism defect and mitochondrial DNA depletion in a case of mitochondrial aconitase deficiency. Mol Genet Metab 2016, 118:28-34.
Garcia-Diaz B, Barca E, Balreira A, Lopez LC, Tadesse S, Krishna S, Naini A, Mariotti C, Castellotti B, Quinzii CM: Lack of aprataxin impairs mitochondrial functions via downregulation of the APE1/NRF1/NRF2 pathway. Hum Mol Genet 2015, 24:4516-29.