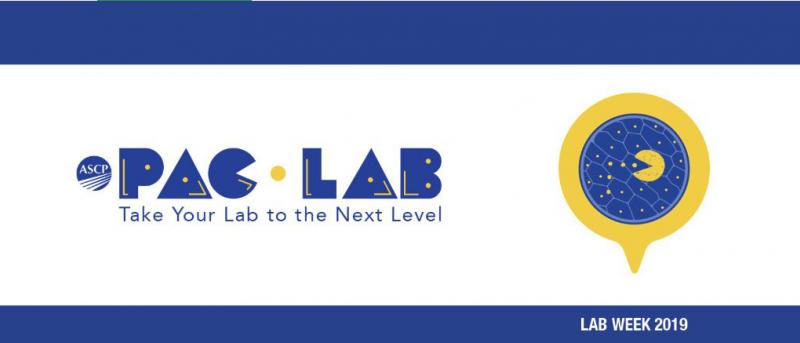 National Medical Laboratory Professionals Week 2019 Celebrated April 21 - 27
Medical Laboratory Professionals Week is an annual celebration of medical laboratory professionals and pathologists who play a vital role in health care and patient advocacy. Each year, there are week-long events that consist of lectures, informational fairs, lab tours, luncheons and dinners.
This year, during the lab week from April 21 to 27, NYPH-CUIMC celebrated our clinical laboratory personnel, and we had the opportunity to increase the understanding of, and appreciation for, all clinical laboratory professionals by other members of the Hospital and the Medical Center. At the luncheon on April 24, 10 exemplary clinical laboratory professionals (see below) were recognized by being presented with the Nathan Lane Award. Each winner received a framed certificate and a gift card worth $100.
National Medical Laboratory Professionals Week 2019 Events (April 21st - 27th):
Monday 4/22 - Each Laboratory
Department Kick Off - Breakfast, Participating Labs
Tuesday 4/23 - Milstein Lobby
8:00AM-4:00PM - Table Display in Milstein Lobby
Wednesday 4/24 - Riverview Terrace
11:00AM-2:00PM: Luncheon
Bake off Contest
Nathan Lane Awards
Departmental Center Piece Contest
Wednesday 4/24 - Evening Shift Dinner - PH3-329
5:30PM-8:00PM: Dinner for Evening Shift
Thursday 4/25 - Night Shift Dinner - PH3-329
2:00AM-4:00AM: Dinner for Night Shift
Thursday 4/25 - Lab Tours & Lecture
8:00AM-10:30AM: Lab Tours (Day Shift) 
12:00PM-1:00PM: Lecture (PH3-329) "Professionalism in the Clinical Laboratory" - Dr. Steven Spitalnik
6:00PM-10:00PM: Lab Tours (Evening Shitf)
Friday 4/26 - Each Laboratory
2:00PM-6:00PM: Theme Day - Participating Labs
2019 Nathan Lane Award Recipients:
Anil Angad – PGM
Alecia Christiano - Cytogenetics
Claudia Cujar – PGL
Frankie Lai – Automated Lab
Shulan Li – Cytogenetics
Magdalena Ungureanu – Automated Lab
Stella Vinnitskaya - Microbiology
Caitlin Walsh - Cytogenetics
Michael Yip – Specialty Lab
Wen Zhang - PGM
Topics