Marie Smithgall Selected As Scholar of Society of '67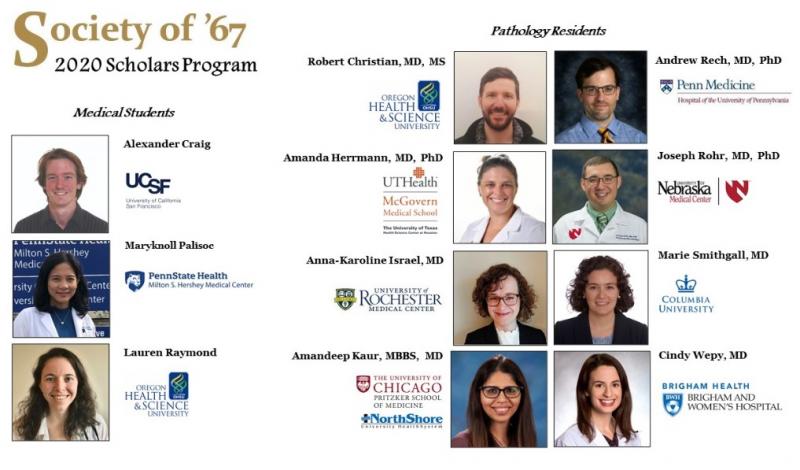 Congratulations to Marie Smithgall, MD, a resident in the department of pathology and cell biology, who has selected as a scholar of the Society of '67's 2020 Scholars Program.
The Society of '67 was established by the Association of Pathology Chairs (APC) to support programs aligned with the Association's mission and vision. The Society's name honors the founding of the APC, which occurred in 1967.
The Scholars Program of the Society of '67 provides an opportunity for medical students and residents to familiarize themselves with career opportunities in pathology and the critical role of pathology in healthcare delivery, research, and education through access to national leaders in academic pathology attending the APC Annual Meeting.
Dr. Michael Miller, another resident in the department, was last year's Society of 67 Scholar from Columbia.
Topics