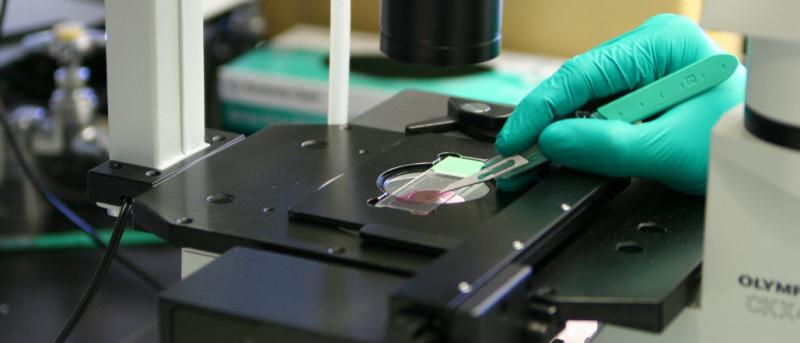 CUIMC Announces New Partnership with Fulgent Genetics
Precision Genomics Laboratory (PGL) and Department of Obstetrics and Gynecology to Collaborate on Expanded Patient Carrier Screenings
Fulgent Genetics and the Precision Genomics Laboratory (PGL), in collaboration with the Department of Obstetrics and Gynecology, at Columbia University Irving Medical Center (CUIMC) announced today a new partnership to make on site performed, expanded carrier screening available to Columbia patients.  This unique collaboration will leverage both parties' expertise in laboratory management, bioinformatics, clinical genetics and next-generation sequencing to deliver an expanded carrier screening test with many advantages over other currently available tests.
"The Fulgent partnership is another exciting step in the evolution of precision medicine clinical testing at CUIMC and the PGL. The Department of Pathology and Cell Biology, in partnership with Fulgent, the IGM, and the Department of Obstetrics and Gynecology, looks forward to providing reproductive genomic testing to CUIMC patients," said Dr. Kevin Roth, Chair, Department of Pathology and Cell Biology.
Read the full press release here
About Fulgent Genetics
Fulgent Genetics is a technology company with a focus on offering comprehensive genetic testing to provide physicians with clinically actionable diagnostic information they can use to improve the quality of patient care. The company has developed a proprietary technology platform that allows it to offer a broad and flexible test menu and continually expand and improve its proprietary genetic reference library, while maintaining accessible pricing, high accuracy and competitive turnaround times. The company believes its test menu, which currently offers more genes for testing than its competitors in today's market, enables it to provide expansive options for test customization and clinically actionable results.