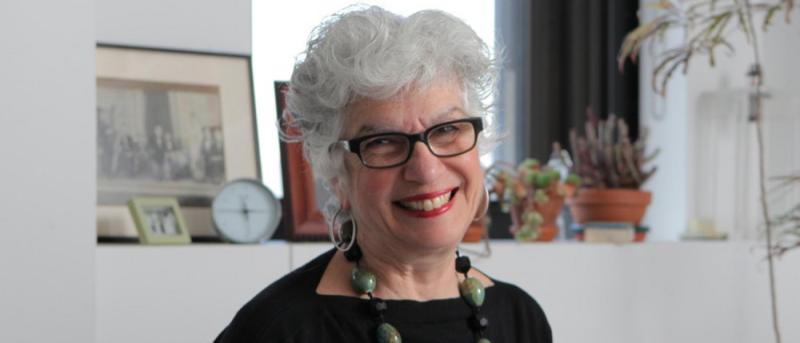 Dr. Carol Mason Honored with the 2017 Mika Salpeter Lifetime Achievement Award
Society for Neuroscience (SfN) recognizes Pathology and Cell Biology Professor with major award.
The Society for Neuroscience (SfN) Mika Salpeter Lifetime Achievement Award recognizes an individual who has demonstrated outstanding career achievements in neuroscience and who has significantly promoted the professional advancement of women in neuroscience. The award includes a $5,000 prize as well as complimentary registration and travel to SfN's annual meeting.

The 2017 award winner, Carol Ann Mason, PhD, is a Professor of Pathology and Cell Biology, Neuroscience, and Ophthalmic Science, co-director of the Doctoral Program in Neurology and Behavior and Principal Investigator and Chair of Interschool Planning at Columbia's Zuckerman Institute at Columbia University, where she has served on the faculty for 30 years. Dr. Mason is an SfN past president and an internationally recognized developmental neuroscientist who has published more than 100 papers in leading academic journals (Society for Neuroscience, 2017).
Of this achievement, Dr. Mason said:
I was very honored, and touched, to receive this award.  My former students and postdocs, many dating as far back as the 90's and who worked in our department, nominated me. And, they are still my mentees; mentoring is forever!
Considered one of the world's leading authorities on the development of the mammalian visual system and cerebellum, Dr. Mason is investigating the role of transcriptional regulators and guidance mechanisms that determine how these connections are formed. Dr. Mason has trained and mentored more than 30 graduate and postdoctoral neuroscientists, many of whom are women who have gone on to lead their own labs in the U.S. and internationally. At Columbia, she has served as a co-director of the graduate program in Neurobiology and Behavior, and the Vision Sciences Training Program. Dr. Mason is currently chair of Interschool Planning, in the Mortimer B. Zuckerman Mind Brain Behavior Institute. She has also served on SfN's Women in Neuroscience Subcommittee and Council (Society for Neuroscience, 2017).
Congratulations to Dr. Carol Mason on this honorable recognition!
References
Society for Neuroscience. (2017, November 11). Society for Neuroscience Honors Scientists Dedicated to Advancing Women in the Field [Press release]. Retrieved November 22, 2017, from Society for Neuroscience Honors Scientists Dedicated to Advancing Women in the Field