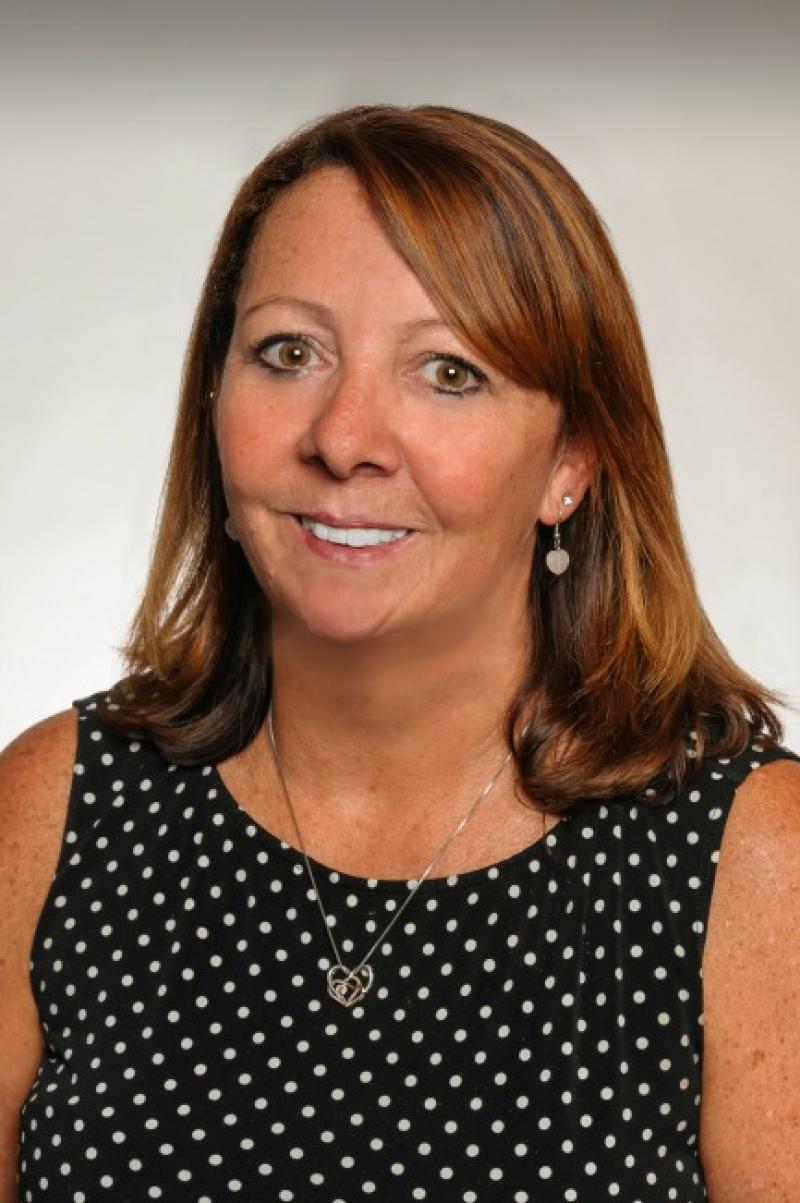 Overview
Schedule an Appointment
Connect Patient Portal
For existing patients, login to make an appointment, view documentation or contact your care provider.
Credentials & Experience
Honors & Awards
2005 - 2009 President, NYC Branch, American Society for Microbiology

2004 - 2005 President, New Jersey Branch of the Society for Clinical Laboratory Science (NJSCLS)

1997 - 2000 Councilor, Division C National ASM

1997 - 1999 President*, NYC Branch, American Society for Microbiology
(ASM)
Research
Our laboratory studies diagnostic methods that rapidly detect and characterize pathogens causing infectious diseases. Of particular interest are nucleic acid amplification and other molecular approaches to detect pathogens, such as Mycobacterium tuberculosis. We collaborate with infectious disease, epidemiology and other clinical services in joint research endeavors.
My particular research interests are in rapid diagnostics and the microbiology of cystic fibrosis patients.
Research Interests
C difficile diagnosis
Cystic Fibrosis microbiology
Syndromic molecular diagnostics for infectious diseases
Selected Publications
Chapter

Wu, F, S. Whittier and P. Della-Latta. 2008. Healthcare-associated Infections in the Immunocompromised Host. In Infections of the Immunocompromised Host. Michael Pfaller (editor-in-chief). American Society for Microbiology, Washington, D.C.

Gilligan, P. G. Lum, P. Vandamme and S. Whittier. 2003. Burkholderia,
Stenotrophomonas, Ralstonia, Comamonas , Brevundimonas Delftia,
Pandoraea and Acidovorax. In Manual of Clinical Microbiology, 8th edition. Patrick Murray (editor-in-chief). American Society for Microbiology, Washington, D.C.

Articles

Peterson JF, Riebe KM, Hall GS, Wilson D, Whittier S, Palavecino E and NA Ledeboer. 2010. Spectra MRSA, a new chromogenic agar medium to screen for methicillin-resistant Staphylococcus aureus. J. Clin. Microbiol. 48(1):215-9.

Peterson JF, Dionisio AA, Riebe KM, Hall GS, Wilson D, Whittier S, Dipersio JR and NA Ledeboer. 2010. Alternative use for Spectra MRSA chromogenic agar in dtection of methicillin-resistant Staphylococcus aureus from positive blood cultures. J. Clin. Microbiol. 48: 2265 - 2267.

Mittman S, Huard R, Della-Latta P and S Whittier. 2010. Comparison of the automated Phoenix with the Vitek 2 for the Identification of Streptococcus pneumoniae. Can J Microbiol 56: 326 - 332.

Hod E, Zhang N, Sokol SA, Wojczyk BS, Francis RO, Ansaldi D, Francis K, Della-Latta P, Whittier S, Sheth S, Hendrickson JE, Zimring JC, Brittenham GM, and SL Spitalnik. 2010. Transfusion of red blood cells after prolonged storage produces harmful effects that are mediated by iron and inflammation. Blood 115:4284-4292.

Top K, Huard R, Fox Z, Wu F, Whittier S, Della-Latta P, Saiman L and A Ratner. 2010. Trends in Methicillin-resistant Staphylococcus aureus anovaginal colonization in pregnant women in 2005 versus 2009. J Clin Microbiol 48: 3675-3680.

Rafferty B, Dolgilevich S, Kalachikov S, Morozova I, Ju J, Whittier S, Nowygrod R and E Kozarov. 2010. Cultivation of Enterobacter hormaechei from human atherosclerotic tissue. J. Atheroscler. Thromb. 18: 72-81.

Lat A, Clock S, Wu F, Whittier S, Della-Latta P, Fauntleroy K, Jenkins S, Saiman L, and C Kubin. 2011. Comparison of Polymyxin B, Tigecycline, Cefepime, and Meropenem MICs for KPC-Producing Klebsiella pneumoniae by Broth Microdilution, Vitek 2, and Etest. J. Clin. Microbiol. 49: 1795-1798.

Yen C, Jakob K, Peckham X, Rausch J, Esona MD, Hull JJ,Whittier S, Gentsch JR, and P LaRussa. 2011. Detection of Fecal Shedding of Rotavirus Vaccine in Infants Following Their First Dose of Pentavalent Rotavirus Vaccine. Vaccine 29: 4151-4155.

Bartisich S, Ascherman J, S Whittier, Yao C and C Rohde. 2011. The Breast: A clean-contaminated surgical site. Aesthetic Surgery J. 31: 802-806.

Mukherjee D, Cohen B, Bovino ME, Desai S, Whittier S and E Larson. 2012. Survival of influenza virus on hands and fomites in community and laboratory settings. Amer J Inf Control. 1: 1-5.

Neu N, Nelson J, Ranson E, Whittier S, Shaw A and A Cohall. 2012. Urine and Extragenital Gonococcal and Chlamydia Infections in HIV Positive Young Men Who Have Sex with Men (YMSM): Enhanced Detection of Rectal Chlamydia when Screening with Nucleic Acid Amplified Tests versus Cultures. J of Men's Health 9:89-93.

Top K, Whittier S, Saiman L and A Ratner. 2012. Predictors of Staphylococcus aureus Rectovaginal Colonization in Pregnant Women and Risk for Maternal and Neonatal Infections. J Ped Dis Infect Dis Soc 1: 7 - 15.

Francis R, Wu F, Della-Latta P, Shi J and S Whittier. 2012. Rapid detection of Klebsiella pneumoniae carbapenemase genes in Enterobacteriaceae directly from blood culture bottles by real-time PCR. Amer J Clin Pathol. 137: 627 - 632.

Planet P, Rampersaud R, Hymes S, Whittier S, Della-Latta P, Narechania A, Daugherty S, Santana-Cruz I, DeSalle R, Ravel J, and A Ratner. 2013. Genome Sequence of the Human Abscess Isolate Streptococcus intermedius BA1. Genome Announc 1: 1-2.

Mukkamala K, Whittier S and S Chang. 2013. Microfiltration of Brilliant Blue G Dye. RETINA: J of Retinal and Vitreous Dis. 33:1035-1040.

Miko B, Hafer C, Lee C, Sullivan S, Hackel M, Johnson B, Whittier S, Della-Latta P, Uhlemann A, and F Lowy. 2013. Molecular Characterization of Methicillin-Susceptible Staphylococcus aureus Clinical Isolates in the United States, 2004-2010. J Clin Microbiol. 51:874-879.

Planet, P, Narechania A, Hymes S, Gagliardo C, Huard R, Whittier S, Della-Latta P and A Ratner. 2013. Bordetella holmesii: initial genomic analysis of an emerging opportunist. Pathogens and Disease. 67:132-135.