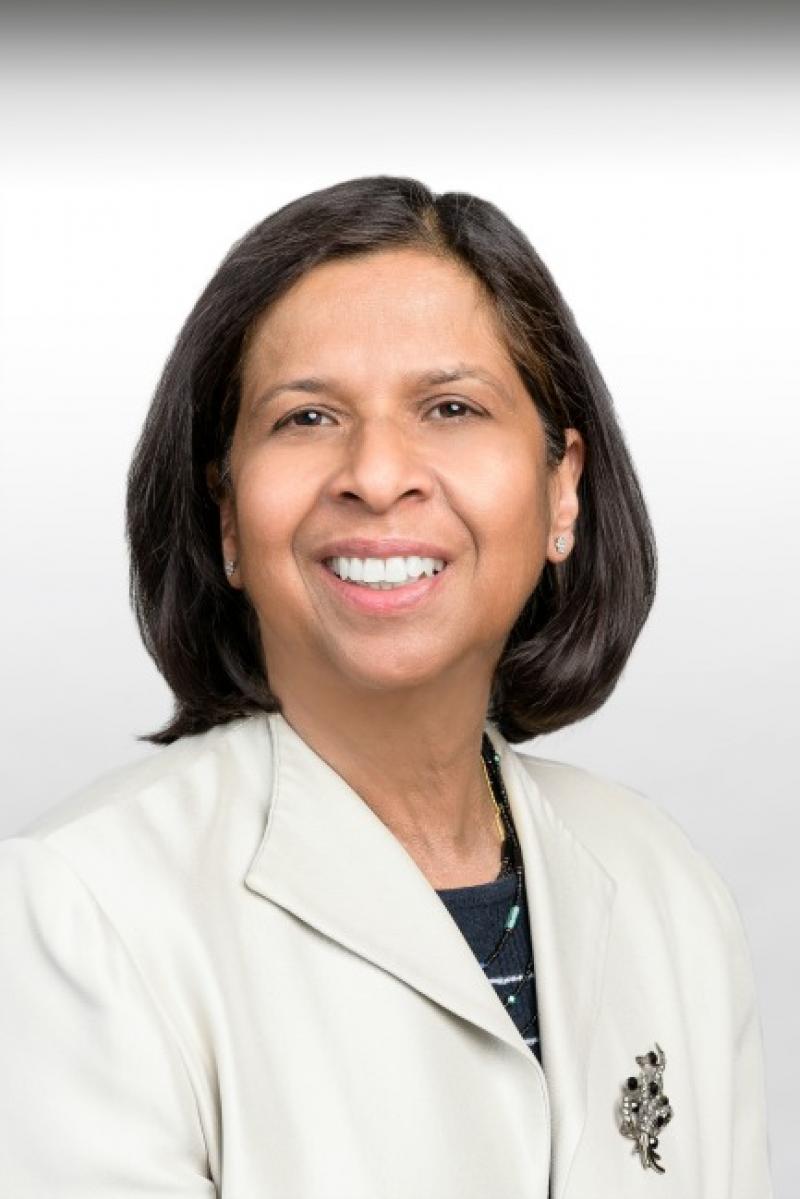 Overview
I come to CUMC with almost 20 years of clinical expertise in molecular pathology including teaching and scholarly activity at Rutgers University and Weill Cornell Medicine. Over the years, I have developed, validated and implemented clinical molecular assays for oncology, genetics and infectious diseases. My current role in the laboratory of Personalized Genomics Medicine involves the validation and application of clinical assays for the interrogation of genomic variants in oncology. The translational research projects that I participate in, deal with understanding the role of oncogenic variants in the diagnostic classification and progression of disease for the advancement of Precision Medicine.
I am significantly involved in the training, education and mentoring of molecular diagnosticians, pathology residents and fellows. My interests also lie in promoting the scope and quality aspects of molecular pathology at the global level. This involves participating in the accreditation of clinical laboratories and organizing symposia that address validation and quality control of laboratory developed tests in molecular pathology. I am an active member of the Association for Molecular Pathology (AMP) and American Association for Clinical Chemistry (AACC).
Email: hf2340@cumc.columbia.edu
Areas of Expertise / Conditions Treated
Molecular Cancer Testing
Molecular Diagnostics
Molecular Diagnostics: Multiplex Amplification
Molecular Medicine
Molecular Pathology
Academic Appointments
Professor of Pathology & Cell Biology at CUMC
Administrative Titles
Co-Director Genomic Oncology
Schedule an Appointment
Connect Patient Portal
For existing patients, login to make an appointment, view documentation or contact your care provider.
Research
Selected Publications
J Arkin, P Zhang, R Hoda, B Geraghty, H Rennert, N Narula and H Fernandes Adequacy of fine-needle aspiration cytologic smears for next generation sequencing in lung adenocarcinoma. Cancer Cytopathology. March 2017 DOI: 10.1002/cncy.21844
J Saab, N Narula, M Kluk and H Fernandes. Utility of Molecular Methods in Distinguishing Synchronous Independent Lung Adenocarcinomas from Primary Adenocarcinomas with Intrapulmonary Metastasis. Translational Oncology 2017; 10:3, 442-449.
Huang L; Fernandes H; Zia H; Tavassoli P; Rennert H; Pisapia D; Imielinski M; Sboner A; Rubin MA; Kluk M; Elemento O. The cancer precision medicine knowledge base for structured clinical-grade mutations and interpretations. Journal of the American Medical Informatics Association. 2017. 24(3):513-519.
Rennert H…..Fernandes H… Elemento O..et al Development and validation of a whole-exome sequencing test for simultaneous detection of point mutations, indels and copy-number alterations for precision cancer care. npj Genomic Medicine 2016, 1, 16019.
C Rodrigues, N Desai and H Fernandes. Molecular Diagnosis in Resource-Limited Settings. Clinical Microbiology Newsletter, 2016 38; 7; 51-56.
L Libby, N Narula, H Fernandes, J Gruden, D Wolf, and D M. Libby. Imatinib Treatment of Lymphangiomatosis. Journal of the National Comprehensive Cancer Network. 2016 14; 4; 383-385
Wong K; Zucker, J, Fernandes H and Cennimo D. Adolescent Viral Load in an Urban Hospital in Newark, New Jersey 2007-2010. International Journal of Pure and Applied Mathematics. 2016, 3: 103-108
Evans et al H Fernandes…. R. Bonomo. Rapid Molecular Diagnostics and Antibiotic Treatment Decisions: Developing Approaches to Inform Empiric Therapy. Clin Infect Dis 2016, 62: 181-189.
Rennert H, Fernandes H, Gilani Z and Sipley J. Development of a BK virus real-time quantitative assay using the bioMérieux ASR reagents in plasma specimens. Am J Clin Pathology 2015, 144(6):909-915.
Fernandes, H. 2014 Pharmacogenomics Applied Program: Next Generation Sequencing (NGS) Case Study (SAM eligible) © 2014 College of American Pathologists - Online CME Self Assessment Module released September, 2014.
P Zhang, A Seth, A Baisre, N Mirani and H Fernandes. Molecular Heterogeneity of Head and Neck Squamous Cell Carcinoma seen by Next Generation Sequencing. Am J of Pathology 2014; 184: 1323-1330.