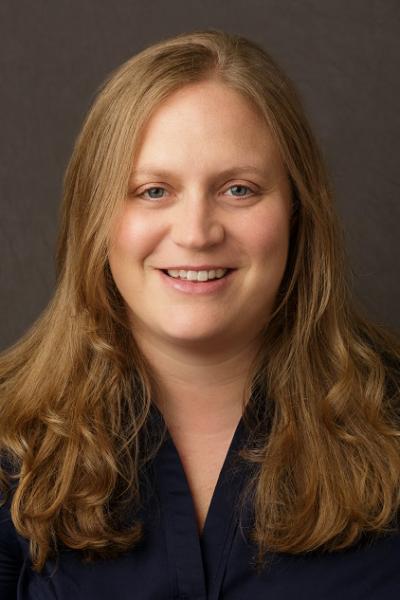 Overview
Academic Appointments
Assistant Professor of Pathology and Cell Biology (in the Institute for Genomic Medicine)
Administrative Titles
Deputy Director of the Institute of Genomic Medicine
Credentials & Experience
Education & Training
PharmD, 2001 University of North Carolina at Chapel Hill
PhD, 2003 University of North Carolina at Chapel Hill
Research
Our lab focuses on the genetic and genomic basis of epilepsy disorders, including analyses of the role of germline mutations, somatic mutations, and how regulation of the cellular transcriptome influences the risk and presentation of seizures.
In collaboration with a number of investigators in neurology, neuropathology, and neurosurgery, a major focus of the group is the study of the role of somatic mutations in epilepsy and other neurological diseases. Unlike inherited variation or newly acquired mutations in parental gametes that present in the germline of offspring, mutations can also be acquired somatically at some point in development after fertilization. The burden and localization of a somatically-acquired mutation depends on when each mutation arises. Like inherited genetic variation, there is accumulating evidence that new mutations can lead to disease, and in some cases, severe tissue-specific disease. Furthermore, recent studies have identified a surprising degree of mosaicism in healthy human neurons. The lab currently has active research projects seeking to identify and molecular characterize disease-causing somatic mutations in patients with brain malformations and in patients who have drug-resistant non-lesional focal epilepsies.
We also focus on the study of the transcriptome in brain tissue of epilepsy patients to better understand how regulation at this level may cause or contribute to the presentation of epilepsy. Making use of therapeutically-excised tissue specimens from patients with a range of refractory epilepsies, we use a variety of experimental approaches to study the tissue and cellular transcriptome and relate transcriptional changes to pathological endpoints. Relevant changes are then studied in depth using a range of in vitro and in vivo models to determine how the associated transcriptional changes contribute to disease pathophysiology.
Research Interests
Epilepsy Genetics and Genomics
Grants
PRECISION MEDICINE FOR ABCA4 DISEASE: MODIFIER ALLELES (Federal Gov)

Jul 1 2018 - May 31 2022
STATIN NEUROPROTECTION & COGNITIVE DYSFUNCTION AFTER CAROTID ENDARTERECTOMY (Federal Gov)

Sep 1 2016 - May 31 2022
A DISTRIBUTED COMPUTING FRAMEWORK FOR STATISTICAL GENETICS ANALYSIS. (P&S Industry Clinical Trial)

May 12 2017 - May 12 2022
ASTRAZENECA / INSTITUTE FOR GENOMIC MEDICINE INITIATIVE (P&S Industry Clinical Trial)

Aug 5 2016 - Aug 5 2021
IDENTIFICATION AND MOLECULAR CHARACTERIZATION OF SOMATIC MUTATIONS IN MCD (Federal Gov)

Sep 30 2016 - Jun 30 2021
NEXT GENERATION RARE VARIANT DISCOVERY IN MULTIPLEX AD FAMILIES (Federal Gov)

Sep 1 2015 - May 31 2020
1/3-IDENTIFYING REGULATORY MUTATIONS THAT INFLUENCE NEUROPSYCHIATRIC DISEASE (Federal Gov)

Apr 1 2015 - Jul 31 2019
DISCOVERY OF NOVEL MOLECULAR ABNORMALITIES UNDERLYING NON-LESIONAL FOCAL EPILEPSY (Federal Gov)

Sep 30 2014 - Jul 31 2019
CURE CU18-0016 - CURE EPILEPSY GENETICS REPOSITORY (EGI) (Private)

Jan 1 2018 - Dec 31 2018
CURE EPILEPSY GENETICS REPOSITORY (EGI) (Private)

Jan 1 2015 - Dec 31 2017
3 OF 7 EPI4K: SEQUENCING, BIOSTATISTICS & BIOINFORMATICS CORE (Federal Gov)

Sep 30 2011 - Jul 31 2017
COLUMBIA AHC MEA PROJECT PLAN (Private)

Dec 15 2015 - Dec 31 2016
1 OF 7 EPI4K: GENE DISCOVERY IN 4,000 EPILEPSY GENOMES - ADMINISTRATIVE CORE (Federal Gov)

Sep 30 2011 - Jul 31 2016
CENTER FOR HIV/AIDS VACCINE IMMUNOLOGY AND IMMUNOGEN DISCOVERY (CHAVI-ID) (Federal Gov)

Jul 1 2014 - Jun 30 2015
Selected Publications
Griffin NG, Wang Y, Hulette CM, Halvorsen M, Cronin KD, Walley NM5, Haglund MM, Rodney A. Radtke RA, Skene JHP, Sinha SR, Heinzen EL. Differential gene expression in dentate granule cells in mesial temporal lobe epilepsy with and without hippocampal sclerosis. Epilepsia 2016.
EpiPM Consortium. A roadmap for precision medicine in the epilepsies. Lancet Neurology. 2015 Sept.
Heinzen EL, Neale BM, Traynelis SF, Allen AS, Goldstein DB. Annu Rev Neurosci. 2015 Jul 8;38:47-68. PMID: 26410222
EuroEPINOMICS-RES Consortium; Epilepsy Phenome/Genome Project; Epi4K Consortium. De Novo Mutations in Synaptic Transmission Genes Including DNM1 Cause Epileptic Encephalopathies. Am J Hum Genet. 2014 Oct 2;95(4):360-70. PMID: 25262651; PMCID: PMC4185114.
Heinzen EL, Arzimanoglou A, Brashear A, Clapcote SJ, Gurrieri F, Goldstein DB, Jóhannesson SH, Mikati MA, Neville B, Nicole S, Ozelius LJ, Poulsen H, Schyns T, Sweadner KJ, van den Maagdenberg A, Vilsen B; ATP1A3 Working Group. Distinct neurological disorders with ATP1A3 mutations. Lancet Neurol. 2014 May;13(5):503-14. Review. PMID: 24739246; PMCID: PMC4238309.
Epi4K Consortium and Epilepsy Phenome/Genome Project. De novo mutations in epileptic encephalopathies. Nature. 2013 Aug 11. PMID: 23934111. PMCID: PMC3773011.
Heinzen EL*, Swoboda KJ*, Hitomi Y*, Gurrieri F, Nicole S, de Vries B, Tiziano FD, Fontaine B, Walley NM, Heavin S, Panagiotakaki E; European Alternating Hemiplegia of Childhood (AHC) Genetics Consortium; Biobanca e Registro Clinico per l'Emiplegia Alternante (I.B.AHC) Consortium; European Network for Research on Alternating Hemiplegia (ENRAH) for Small and Medium-sized Enterpriese (SMEs) Consortium, Fiori S, Abiusi E, Di Pietro L, Sweney MT, Newcomb TM, Viollet L, Huff C, Jorde LB, Reyna SP, Murphy KJ, Shianna KV, Gumbs CE, Little L, Silver K, Ptáček LJ, Haan J, Ferrari MD, Bye AM, Herkes GK, Whitelaw CM, Webb D, Lynch BJ, Uldall P, King MD, Scheffer IE, Neri G, Arzimanoglou A, van den Maagdenberg AM, Sisodiya SM, Mikati MA, Goldstein DB. De novo mutations in ATP1A3 cause alternating hemiplegia of childhood. Nat Genet. 2012 Sep;44(9):1030-4. PMID: 22842232; PMCID: PMC3442240.
Poduri A, Evrony GD, Cai X, Elhosary PC, Hills L, Beroukhim R, Lehtinen MK, Heinzen EL, Hill A, Hill RS, Barry BJ, Bourgeois BFD, Riviello JJ, Barkovich AJ, Black PM, Ligon KL, Walsh CA. Somatic Activation of AKT3 Causes Hemispheric Developmental Brain Malformations. Neuron. 2012 Apr 12;74(1):41-8. PMID: 22500628; PMCID: PMC3460551.
Heinzen EL, Depondt C, Cavalleri GL, Ruzzo EK, Walley NM, Need AC, Ge D, He M, Cirulli ET, Zhao Q, Cronin KD, Gumbs CE, Campbell CR, Hong LK, Maia JM, Shianna KV, McCormack M, O'Conner GD, Radtke RA, Mikati MA, Gallentine WB, Husain AM, Sinha SR, Chinthapalli K, Puranam RS, McNamara JO, Ottman R, Sisodiya SM, Norman Delanty*, Goldstein DB* Exome sequencing of idiopathic generalized epilepsy patients. Am J Hum Genet. 2012 Aug 10; 91(2):293-302. PMID:22863189;PMCID: PMC3415540.
Heinzen EL, Radtke RA, Urban TJ, Cavalleri GL, Depondt C, Need AC, Walley NM, Nicoletti P, Ge D, Catarino CB, Duncan JS, Kasperaviciūte D, Tate SK, Caboclo LO, Sander JW, Clayton L, Linney KN, Shianna KV, Gumbs CE, Smith J, Cronin KD, Maia JM, Doherty CP, Pandolfo M, Leppert D, Middleton LT, Gibson RA, Johnson MR, Matthews PM, Hosford D, Kälviäinen R, Eriksson K, Kantanen AM, Dorn T, Hansen J, Krämer G, Steinhoff BJ, Wieser HG, Zumsteg D, Ortega M, Wood NW, Huxley-Jones J, Mikati M, Gallentine WB, Husain AM, Buckley PG, Stallings RL, Podgoreanu MV, Delanty N, Sisodiya SM, Goldstein DB. Rare deletions at 16p13.11 predispose to a diverse spectrum of sporadic epilepsy syndromes. Am J Hum Genet. 2010 May 14;86(5):707-18. PMID: 20398883. PMCID: PMC2869004.
Heinzen EL*, Ge D*, Cronin KD, Maia JM, Shianna KV, Gabriel WN, Welsh-Bohmer KA, Hulette CM, Denny TN, Goldstein DB. Tissue-specific genetic control of splicing: Implications for the study of complex traits. PLoS Biol. 2008; 6(12): e1000001. PMID: 19222302. PMCID: PMC2605930.