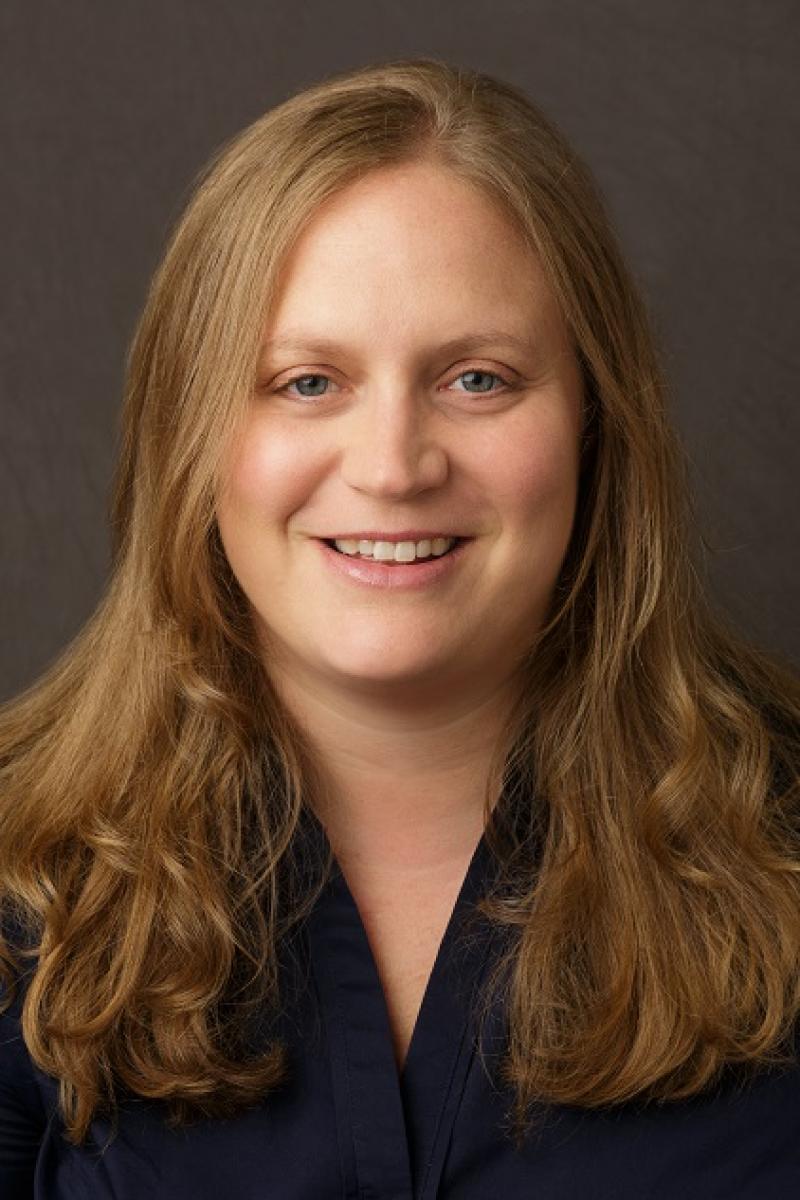 Overview
Academic Appointments
Herbert Irving Assistant Professor of Pathology and Cell Biology (in the Institute for Genomic Medicine)
Credentials & Experience
Education & Training
PharmD, 2001 University of North Carolina at Chapel Hill
PhD, 2003 University of North Carolina at Chapel Hill
Research
Our lab focuses on the genetic and genomic basis of epilepsy disorders, including analyses of the role of germline mutations, somatic mutations, and how regulation of the cellular transcriptome influences the risk and presentation of seizures.
In collaboration with a number of investigators in neurology, neuropathology, and neurosurgery, a major focus of the group is the study of the role of somatic mutations in epilepsy and other neurological diseases. Unlike inherited variation or newly acquired mutations in parental gametes that present in the germline of offspring, mutations can also be acquired somatically at some point in development after fertilization. The burden and localization of a somatically-acquired mutation depends on when each mutation arises. Like inherited genetic variation, there is accumulating evidence that new mutations can lead to disease, and in some cases, severe tissue-specific disease. Furthermore, recent studies have identified a surprising degree of mosaicism in healthy human neurons. The lab currently has active research projects seeking to identify and molecular characterize disease-causing somatic mutations in patients with brain malformations and in patients who have drug-resistant non-lesional focal epilepsies.
We also focus on the study of the transcriptome in brain tissue of epilepsy patients to better understand how regulation at this level may cause or contribute to the presentation of epilepsy. Making use of therapeutically-excised tissue specimens from patients with a range of refractory epilepsies, we use a variety of experimental approaches to study the tissue and cellular transcriptome and relate transcriptional changes to pathological endpoints. Relevant changes are then studied in depth using a range of in vitro and in vivo models to determine how the associated transcriptional changes contribute to disease pathophysiology.
Research Interests
Epilepsy Genetics and Genomics
Grants
STATIN NEUROPROTECTION & COGNITIVE DYSFUNCTION AFTER CAROTID ENDARTERECTOMY (Federal Gov)

Sep 1 2016 - Nov 30 2022
PRECISION MEDICINE FOR ABCA4 DISEASE: MODIFIER ALLELES (Federal Gov)

Jul 1 2018 - May 31 2022
A DISTRIBUTED COMPUTING FRAMEWORK FOR STATISTICAL GENETICS ANALYSIS. (P&S Industry Clinical Trial)

May 12 2017 - May 12 2022
ASTRAZENECA / INSTITUTE FOR GENOMIC MEDICINE INITIATIVE (P&S Industry Clinical Trial)

Aug 5 2016 - Aug 5 2021
IDENTIFICATION AND MOLECULAR CHARACTERIZATION OF SOMATIC MUTATIONS IN MCD (Federal Gov)

Sep 30 2016 - Jun 30 2021
NEXT GENERATION RARE VARIANT DISCOVERY IN MULTIPLEX AD FAMILIES (Federal Gov)

Sep 1 2015 - May 31 2020
1/3-IDENTIFYING REGULATORY MUTATIONS THAT INFLUENCE NEUROPSYCHIATRIC DISEASE (Federal Gov)

Apr 1 2015 - Jul 31 2019
DISCOVERY OF NOVEL MOLECULAR ABNORMALITIES UNDERLYING NON-LESIONAL FOCAL EPILEPSY (Federal Gov)

Sep 30 2014 - Jul 31 2019
CURE CU18-0016 - CURE EPILEPSY GENETICS REPOSITORY (EGI) (Private)

Jan 1 2018 - Dec 31 2018
3 OF 7 EPI4K: SEQUENCING, BIOSTATISTICS & BIOINFORMATICS CORE (Federal Gov)

Sep 30 2011 - Jul 31 2018
CURE EPILEPSY GENETICS REPOSITORY (EGI) (Private)

Jan 1 2015 - Dec 31 2017
COLUMBIA AHC MEA PROJECT PLAN (Private)

Dec 15 2015 - Dec 31 2016
1 OF 7 EPI4K: GENE DISCOVERY IN 4,000 EPILEPSY GENOMES - ADMINISTRATIVE CORE (Federal Gov)

Sep 30 2011 - Jul 31 2016
CENTER FOR HIV/AIDS VACCINE IMMUNOLOGY AND IMMUNOGEN DISCOVERY (CHAVI-ID) (Federal Gov)

Jul 1 2014 - Jun 30 2015
Selected Publications
Winawer MR, Griffin NG, Samanamud J, Baugh EH, Rathakrishnan D, Ramalingam S, Zagzag D, Schevon CA, Dugan P, Hegde M, Sheth SA, McKhann GM, Doyle WK, Grant GA, Porter BE, Mikati MA, Muh CR, Malone CD, Bergin AMR, Peters JM, McBrian DK, Pack AM, Akman CI, LaCoursiere CM, Keever KM, Madsen JR, Yang E, Lidov HGW, Shain C, Allen AS, Canoll PD, Crino PB, Poduri AH, Heinzen EL. Somatic SLC35A2 variants in the brain are associated with intractable neocortical epilepsy. Ann Neurol. 2018 Jun;83(6):1133-1146. 
Heinzen EL, O'Neill AC, Zhu X, Allen AS, Bahlo M, Chelly J, Chen MH, Dobyns WB, Freytag S, Guerrini R, Leventer RJ, Poduri A, Robertson SP, Walsh CA, Zhang M; Epi4K Consortium; Epilepsy Phenome/Genome Project. De novo and inherited private variants in MAP1B in periventricular nodular heterotopia. PLoS Genet. 2018 May 8;14(5):e1007281.
Myers CT, Stong N, Mountier EI, Helbig KL, Freytag S, Sullivan JE, Ben Zeev B, Nissenkorn A, Tzadok M, Heimer G, Shinde DN, Rezazadeh A, Regan BM, Oliver KL, Ernst ME, Lippa NC, Mulhern MS, Ren Z, Poduri A, Andrade DM, Bird LM, Bahlo M, Berkovic SF, Lowenstein DH, Scheffer IE, Sadleir LG, Goldstein DB, Mefford HC, Heinzen EL. De Novo Mutations in PPP3CA Cause Severe Neurodevelopmental Disease with Seizures. Am J Hum Genet. 2017 Oct 5;101(4):516-524. PMID: 28942967. PMCID: PMC5630160.
Hildebrand MS, Griffin NG, Damiano JA, Cops EJ, Burgess R, Ozturk E, Jones NC, Leventer RJ, Freeman JL, Harvey AS, Sadleir LG, Scheffer IE, Major H, Darbro BW, Allen AS, Goldstein DB, Kerrigan JF, Berkovic SF, Heinzen EL. Mutations of the Sonic Hedgehog Pathway Underlie Hypothalamic Hamartoma with Gelastic Epilepsy. Am J Hum Genet. 2016 Aug 4;99(2):423-9. PMID:27453577. PMCID: PMC4974069.
Epi4K Consortium and Epilepsy Phenome/Genome Project.  De novo mutations in epileptic encephalopathies. Nature. 2013 Aug 11. PMID: 23934111. PMCID: PMC3773011.
Griffin NG, Cronin KD, Walley NM, Hulette CM, Grant GA, Mikati MA, LaBreche HG, Rehder CW, Allen AS, Crino PB, Heinzen EL.  Somatic uniparental disomy of Chromosome 16p in hemimegalencephaly. Cold Spring Harb Mol Case Stud. 2017 Sep 1;3(5).
Griffin NG, Wang Y, Hulette CM, Halvorsen M, Cronin KD, Walley NM, Haglund MM, Radtke RA, Skene JH, Sinha SR, Heinzen EL. Differential gene expression in dentate granule cells in mesial temporal lobe epilepsy with and without hippocampal sclerosis. Epilepsia. 2016 Mar;57(3):376-85.