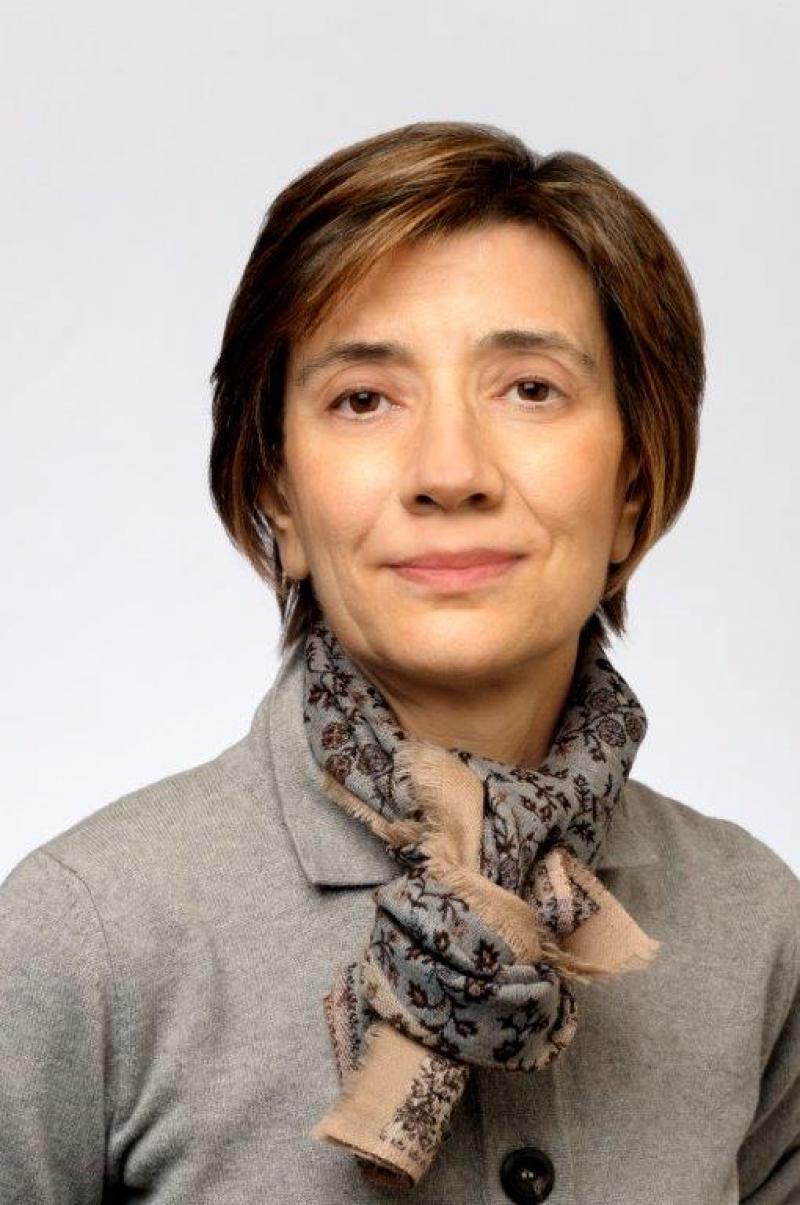 Overview
Academic Appointments
Associate Professor of Pathology and Cell Biology (in the Institute for Cancer Genetics)
Associate Professor of Pediatrics
Research
Programs in Anna Lasorella's lab combine the use of protein biochemistry, mouse models, and integrative systems biology to pursuit normal and pathological cellular functions of glioma-related genes. The common thread running through her research activities is her interest in identifying and characterizing drivers of malignancy in the brain that are linked to developmental processes and can inspire novel therapeutic strategies for malignant glioma. Her work generated transformative knowledge on the role of cell fate determination factors, such as ID proteins, in brain tumor development and maintenance and characterized, using molecular definition, the normal and oncogenic functions of these factors. Furthermore, she successfully pioneered the use of high throughput genomic technologies in the search for actionable lesions in glioblastoma. More recent research interest focuses on trans-disciplinary approaches combining data science and computational pharmacology to develop experimentally validated pipelines for personalized cancer therapeutics.
Research Interests
Molecular biology of pediatric tumors
Selected Publications
Proline Hydroxylation Primes Protein Kinases for Autophosphorylation and Activation Lee SB, Ko A, Oh YT, Shi P, D'Angelo F, Frangaj B, Koller A, Chen EI, Cardozo T, Iavarone A, Lasorella A. Mol Cell. 2020. PMID: 32640193. DOI: 10.1016/j.molcel.2020.06.021.
The molecular landscape of glioma in patients with Neurofibromatosis 1 D'Angelo F, Ceccarelli M, Tala , Garofano L, Zhang J, Frattini V, Caruso FP, Lewis G, Alfaro KD, Bauchet L, Berzero G, Cachia D, Cangiano M, Capelle L, de Groot J, DiMeco F, Ducray F, Farah W, Finocchiaro G, Goutagny S, Kamiya-Matsuoka C, Lavarino C, Loiseau H, Lorgis V, Marras CE, McCutcheon I, Nam DH, Ronchi S, Saletti V, Seizeur R, Slopis J, Suñol M, Vandenbos F, Varlet P, Vidaud D, Watts C, Tabar V, Reuss DE, Kim SK, Meyronet D, Mokhtari K, Salvador H, Bhat KP, Eoli M, Sanson M, Lasorella A, Iavarone A. Nat Med. 2019. PMID: 30531922. DOI: 10.1038/s41591-018-0263-8.
A recurrent point mutation in PRKCA is a hallmark of chordoid gliomas Rosenberg S, Simeonova I, Bielle F, Verreault M, Bance B, Le Roux I, Daniau M, Nadaradjane A, Gleize V, Paris S, Marie Y, Giry M, Polivka M, Figarella-Branger D, Aubriot-Lorton MH, Villa C, Vasiljevic A, Lechapt-Zalcman E, Kalamarides M, Sharif A, Mokhtari K, Pagnotta SM, Iavarone A, Lasorella A, Huillard E, Sanson M. Nat Commun. 2018. PMID: 29915258. DOI: 10.1038/s41467-018-04622-w.
Cross-Cohort Analysis Identifies a TEAD4-MYCN Positive Feedback Loop as the Core Regulatory Element of High-Risk Neuroblastoma. Rajbhandari P, Lopez G, Capdevila C, Salvatori B, Yu J, Rodriguez-Barrueco R, Martinez D, Yarmarkovich M, Weichert-Leahey N, Abraham BJ, Alvarez MJ, Iyer A, Harenza JL, Oldridge D, De Preter K, Koster J, Asgharzadeh S, Seeger RC, Wei JS, Khan J, Vandesompele J, Mestdagh P, Versteeg R, Look AT, Young RA, Iavarone A, Lasorella A, Silva JM, Maris JM, Califano A. Cancer Discov. 2018. PMID: 29510988. DOI: 10.1158/2159-8290.CD-16-0861.
A metabolic function of FGFR3-TACC3 gene fusions in cancer. Frattini V, Pagnotta SM, Tala , Fan JJ, Russo MV, Lee SB, Garofano L, Zhang J, Shi P, Lewis G, Sanson H, Frederick V, Castano AM, Cerulo L, Rolland DCM, Mall R, Mokhtari K, Elenitoba-Johnson KSJ, Sanson M, Huang X, Ceccarelli M, Lasorella A, Iavarone A. Nature. 2018. PMID: 29323298. DOI: 10.1038/nature25171.
HUWE1 is a critical colonic tumour suppressor gene that prevents MYC signalling, DNA damage accumulation and tumour initiation. Myant KB, Cammareri P, Hodder MC, Wills J, Von Kriegsheim A, Gy?rffy B, Rashid M, Polo S, Maspero E, Vaughan L, Gurung B, Barry E, Malliri A, Camargo F, Adams DJ, Iavarone A, Lasorella A, Sansom OJ. EMBO Mol Med. 2017. PMID: 28003334. DOI: 10.15252/emmm.201606684.
The ubiquitin ligase Huwe1 regulates the maintenance and lymphoid commitment of hematopoietic stem cells. King B, Boccalatte F, Moran-Crusio K, Wolf E, Wang J, Kayembe C, Lazaris C, Yu X, Aranda-Orgilles B, Lasorella A, Aifantis I. Nat Immunol. 2016. PMID: 27668798. DOI: 10.1038/ni.3559.
An ID2-dependent mechanism for VHL inactivation in cancer. Lee SB, Frattini V, Bansal M, Castano AM, Sherman D, Hutchinson K, Bruce JN, Califano A, Liu G, Cardozo T, Iavarone A, Lasorella A. Nature. 2016. PMID: 26735018. DOI: 10.1038/nature16475.
The integrated landscape of driver genomic alterations in glioblastoma. Frattini V, Trifonov V, Chan JM, Castano A, Lia M, Abate F, Keir ST, Ji AX, Zoppoli P, Niola F, Danussi C, Dolgalev I, Porrati P, Pellegatta S, Heguy A, Gupta G, Pisapia DJ, Canoll P, Bruce JN, McLendon RE, Yan H, Aldape K, Finocchiaro G, Mikkelsen T, Privé GG, Bigner DD, Lasorella A, Rabadan R, Iavarone A. Nat Genet. 2013. PMID: 23917401. DOI: 10.1038/ng.2734.
Mesenchymal high-grade glioma is maintained by the ID-RAP1 axis. Niola F, Zhao X, Singh D, Sullivan R, Castano A, Verrico A, Zoppoli P, Friedmann-Morvinski D, Sulman E, Barrett L, Zhuang Y, Verma I, Benezra R, Aldape K, Iavarone A, Lasorella A. J Clin Invest. 2013. PMID: 23241957. DOI: 10.1172/JCI63811.
Transforming fusions of FGFR and TACC genes in human glioblastoma. Singh D, Chan JM, Zoppoli P, Niola F, Sullivan R, Castano A, Liu EM, Reichel J, Porrati P, Pellegatta S, Qiu K, Gao Z, Ceccarelli M, Riccardi R, Brat DJ, Guha A, Aldape K, Golfinos JG, Zagzag D, Mikkelsen T, Finocchiaro G, Lasorella A, Rabadan R, Iavarone A. Science. 2012. PMID: 22837387. DOI: 10.1126/science.1220834.
Id proteins synchronize stemness and anchorage to the niche of neural stem cells. Niola F, Zhao X, Singh D, Castano A, Sullivan R, Lauria M, Nam HS, Zhuang Y, Benezra R, Di Bernardo D, Iavarone A, Lasorella A. Nat Cell Biol. 2012. PMID: 22522171. DOI: 10.1038/ncb2490.
The HECT-domain ubiquitin ligase Huwe1 controls neural differentiation and proliferation by destabilizing the N-Myc oncoprotein. Zhao X, Heng JI, Guardavaccaro D, Jiang R, Pagano M, Guillemot F, Iavarone A, Lasorella A. Nat Cell Biol. 2008. PMID: 18488021. DOI: 10.1038/ncb1727.