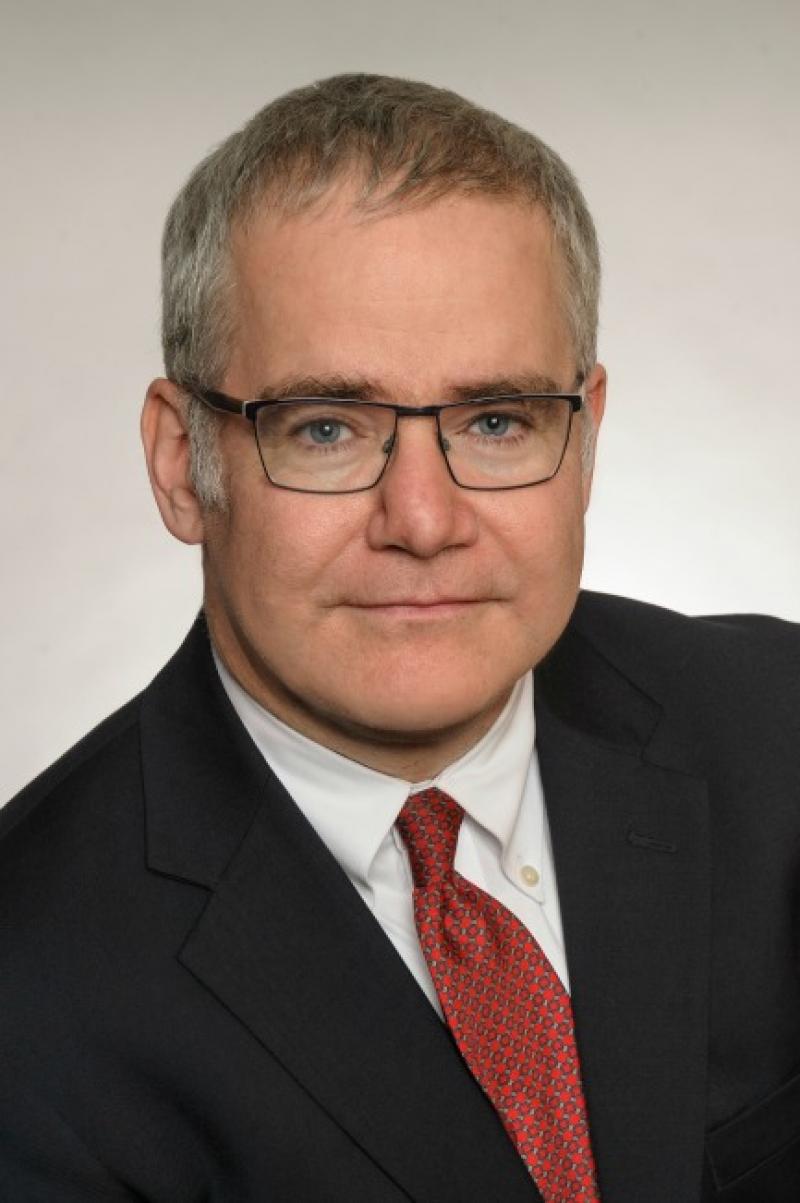 Overview
After graduation from Medical School in Vienna, Austria, I enrolled in an MPH program at Yale's School of Medicine. I stayed for another four years at Yale for a PhD in Immunology; my thesis was entitled "Lymphotoxin transgenic mice: An in vivo system to probe the biologic activity of a cytokine". After a residency in Clinical Pathology and a fellowship in Blood Banking at MGH, I became Director of the MGH Hematology Laboratory. In 2006, I moved to New York to become the Associate Director and then Director of the CUMC Core Laboatory and Point of Care Service.
My research interests focus laboratory medicine, reference ranges, and the management of clinical laboratories. I have published extensive listings of laboratory reference ranges in the New England Journal of Medicine and Harrison's Textbook of Internal Medicine. Together Dr. Carlo Brugnara from Harvard, I edited a volume on Automated Cell Counters; I am the Treasurer of the International Council for Standardization in Haematology (ICSH) and the Chairman of their Working Group setting new standards for the ESR.
Email: ak2651@cumc.columbia.edu
Areas of Expertise / Conditions Treated
Blood Bank
Clinical Pathology
Academic Appointments
Professor of Pathology & Cell Biology at CUMC
Administrative Titles
Medical Director, Automated Core Laboratory
Medical Director, Point of Care Service
Hospital Affiliations
NewYork-Presbyterian / Columbia University Irving Medical Center
Schedule an Appointment
Connect Patient Portal
For existing patients, login to make an appointment, view documentation or contact your care provider.
Credentials & Experience
Education & Training
University of Vienna School of Medicine (Austria)
Residency: Massachusetts General Hospital
Fellowship: Massachusetts General Hospital
Fellowship: 2000 Massachuesetts General Hospital
Committees, Societies, Councils
At Columbia University Medical Center:
2006 - 2010: Clinical Services Board, Allen Pavilion
2007 - 2008: Six Sigma Project on Pre-discharge Orders
2008 - 2009: Team Leader, Allen Pavilion/H*Works Laboratory ED Committee
2011 - 2015: Bi-campus committee on the Clinical Harmonization of the EHR and Management of Interventions: Solutions, Tools, and Requests (CHEMISTRY)
2013 - 2015: Planning Committee for the Automated Laboratory
2013-present: Bi-Campus Quality and Patient Safety Executive Committee
2016-present: Columbia Doctors Quality Committee
2016-present: Automated Laboratory Committee
2016-present: Bi-campus Laboratory Committee
Professional organizations and societies
1996-2000: Massachusetts Medical Society
1996-2002: College of American Pathologists
1999-2002: American Association of Blood Banks
2001-Present: American Association for Clinical Chemistry
2004-Present: International Society for Laboratory Hematology
2013- 2015: American Society for Hematology
2015-present: International Council for Standardization in Haematology
Board Certifications
Blood Banking/Transfusion Medicine
Pathology - Clinical
Honors & Awards
1986-1989 Academic Scholarship, Ministry of Education of Austria
1983-1989 Scholarship of the Republic of Austria
1984-1989 Award of the Academic Senate of the University of Austria
1988 F.G. Halpern Scholarship
1989–1991 Scholarship of the Fulbright Commission
1995 Merit Award of the American Society for Investigative Pathology
1998 Laboratory Medicine Conference Speaker of the Year Award
1998 Laboratory Medicine Conference of the Year Award
2000 Travel Award, American Society for Hematology
2006 Pathology Service Recognition Award, Massachusetts General Hospital
2015 Dr. Joseph G. Fink Laboratory Medicine Faculty Teaching Award, Columbia University Medical Center, Department of Pathology and Cell Biology
Research
Selected Publications
Kratz A, Campos-Neto A, Hanson MS, Ruddle NH. Chronic inflammation caused by lymphotoxin is lymphoid neogenesis. J Exp Med. 1996 Apr 1;183(4):1461-72. PubMed PMID: 8666904; PubMed Central PMCID: PMC2192477.
Kratz A, Bengtsson HI, Casey JE, Keefe JM, Beatrice GH, Grzybek DY, Lewandrowski KB, Van Cott EM. Performance evaluation of the CellaVision DM96 system: WBC differentials by automated digital image analysis supported by an artificial neural network. Am J Clin Pathol. 2005 Nov;124(5):770-81. PubMed PMID: 16203273.
Harris N, Jou JM, Devoto G, Lotz J, Pappas J, Wranovics D, Wilkinson M, Fletcher SR, Kratz A. Performance evaluation of the ADVIA 2120 hematology analyzer: an international multicenter clinical trial. Lab Hematol. 2005;11(1):62-70. PubMed PMID: 15790554.
Branda JA, Ferraro MJ, Kratz A. Sensitivity of peripheral blood smear review for the diagnosis of Candida fungemia. Arch Pathol Lab Med. 2007 Jan;131(1):97-101. PubMed PMID: 17227130.
Sireci AN, Herlitz L, Lee K, Bautista JL, Kratz A. Validation and implementation of an algorithm for reporting the automated absolute neutrophil count from selected flagged specimens. Am J Clin Pathol. 2010 Nov;134(5):720-5. doi: 10.1309/AJCP9PEDYQMFGMA3. PubMed PMID: 20959654.